Technology giants have become increasingly interested in US online gambling, specifically in creating predictive sports-betting software. A lot of buzz has generated around Microsoft's recent filing for Patent No. 0125691, which is designed to be a real-time online transaction and wager processing software. This patent will be part of a monumental change expected to happen – the future widespread legalization of sports-betting in the United States, which some experts say is "inevitable".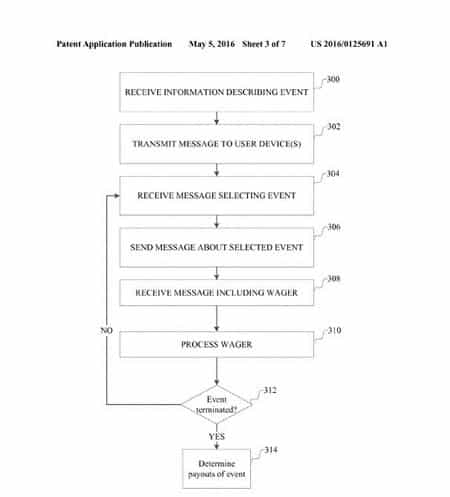 This patent was filed by Microsoft after the state of New Jersey and Major Leagues Sports became entangled in a messy lawsuit in 2012, where New Jersey's law makers legalized betting but were stopped by the behemoths. The major league sports claimed that legalization would cause them to "suffer irreparable harm" and thus succeeded in lower circuit courts. Nevertheless, after multiple appeals by New Jersey, whom state that the law is unconstitutional, the Garden State was able to bring the case to the attention of the Supreme Court and are currently awaiting their scheduled hearing.
While awaiting trial, others have embarked on a path similar to Microsoft's. Other companies that have applied for or are holding patents for betting software are Sony, Reuters, and the Wall Street Financial Firm Cantor Fitzgerald further legitimizing rumors of the not-so-distant legalized betting future. These businesses are surely powerful enough to cue in a new era, but why now and not later? Was New Jersey onto something?
Many sources have explained that the catalysts to this major change are due to:
Congress reviewing federal gambling laws and introducing new comprehensive legislation
Internal drives to update PASPA, FWA, and UIGEA to meet modern needs and accommodations
Public acceptance of sports-betting
Emerging demand for sophisticated stock-market like sports-betting
Creation of complex bots and algorithms for high-stakes betting
Cash-strapped states viewing legal sports-betting as a profitable tax revenue stream
Potential opportunities for Sports Leagues to profit directly off legalized sports-betting
In the past sports leagues have fought tooth and nail to keep sports betting to a minimum and support laws that ban sports betting expansion in the US, but as time has passed some leagues have warmed up to the idea of legalization. However, while none of these leagues have directly lobbied to decriminalize sports-betting, some public figures and representatives have shown public support for legal betting.
Still, major leagues such as the NCAA and NFL publicly oppose legalization and continue to lobby against reform. Which means, legislators may try to hold off on full legalization and may simply compromise with fewer regulations to appease both parties.
However, this does not mean that the American people cannot enjoy legally sanctioned online sports betting. For the time being individuals can still enjoy many licensed offshore sportsbook sites that encompass a variety of sports internationally, including basketball, soccer, football, baseball, horse racing, tennis, cricket, boxing, hockey and so much more.