Legal Online Gambling In The United States
Legal Online Gambling is an accessible and viable option for players who lack brick and mortar gambling opportunities within reasonable proximity, or who simply are looking for an online option for the convenience. There are several legitimate gambling sites that accept USA players and also offer a high quality and secure Internet gaming experience. These sites are accessible via your computer or mobile device and are available 24/7.
What many players do not realize is that even if gambling is not legally permitted in a specific state via land-based casinos, poker rooms, or sportsbooks, legitimate online gambling sites are still an option. There is some confusion surrounding the legality of US-friendly online gambling.
This guide is designed to provide clarity so that players can feel confident that they are making informed decisions using the most current and accurate information concerning the online gambling industry and how it relates to American players.  United States online gambling is a growing market and now boasts both state regulated and legitimate offshore destinations. This page will provide more insight into your legal options and into relevant US federal gambling laws.
Top Rated Legal USA Online Gambling Sites For September, 2023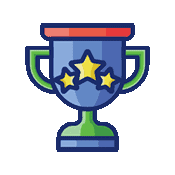 The following sites have all been vetted by our team of industry professionals and are graded on our reviews page. While each of the following options has been handpicked for US players our reviews go into depth about key features, banking options, and legitimacy.
All
Bingo
Casino
Poker
Sportsbook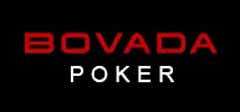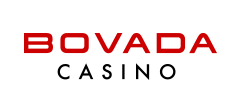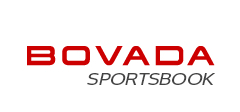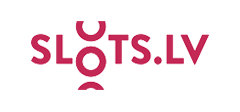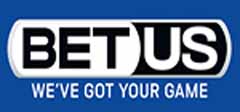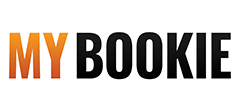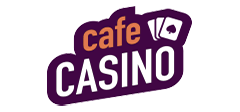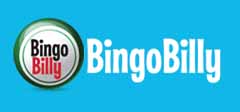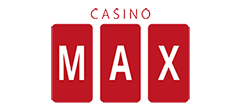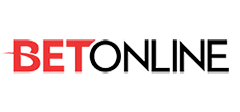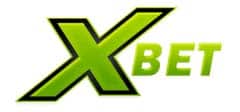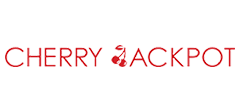 Is Legal Online Gambling Available For USA Players?
Yes, there are online gambling sites that welcome US players that are completely legal.  Depending on what state you live in, there are two different ways that American gamblers can legally access online gambling entertainment:
Online gambling sites operating legally offshore
State-regulated online gambling sites licensed by individual states
There are no US federal laws that prohibit Americans from gambling online. In addition, only two states have imposed prohibitions for online gambling (CT and WA).  There are no documented cases of those prohibitions being enforced in those two states, but technically it is not legal to gambling online in those regions.
Each of the gambling sites you see featured below has been thoroughly vetted to ensure that they are operating legally within a respected governing jurisdiction and compliant with fair gaming practices as is authenticated by third-party auditors and testing agencies, allowing them to legally operate an online gambling site for real money.  All of these sites are operating legally within the industry.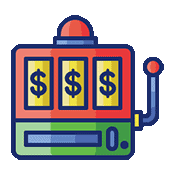 Check out our list of top rated legal online casinos that accept American players.
Legal USA Online Sports Betting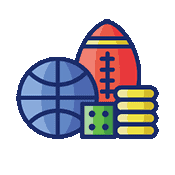 Check out our list of the top rated legal online sportsbooks that accept American players.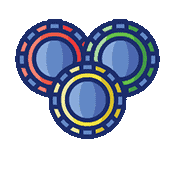 Check out our list of the top rated legal online poker rooms that accept American players.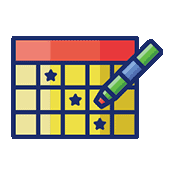 Check out our list of the top rated legal online bingo sites that accept American players.
Legal Online Gambling By State
Do you want to know if online gambling is legal in the state you live in? Simply click on your specific state below to find the current legal status.
Legal Online Gambling FAQ's
The Professional and Amateur Sports Protection Act PASPA was a law that prevented the expansion of sports betting across the US.  In 2018 this law was repealed by the Supreme Court and is now null and void.  As a result, multiple states now licensed state-based sports betting both online and offline.
With the change to PASPA, the reach of the Federal Wire Act has changed and no longer prohibits state-based online sports betting. The only impact that the Federal Wire Act now has relevant to online gambling is that it prevents wagers from being accepted across state lines at state-regulated online gambling sites.  Again, this law is directed to gambling site operators, not gamblers.
Neither of these laws makes online gambling illegal for USA residents who are interested in either domestic or offshore wagering. Each state now has the authority to determine its own destiny surrounding state-based online gambling across all venues, including casino, poker, sports betting, lottery, horse racing and bingo.
No, the UIGEA 2006 bill does not make online gambling illegal in the United States.  This law was passed in 2006 and places regulatory policies on how gambling-related transactions can be processed online.  The law did drive some offshore brands from the US gambling market when it was enacted, and it also provided grounds for the DOJ to investigate several online poker sites back in 2011. What the law does NOT do is make online gambling illegal.
The UIGEA targets payment processing and addresses the banks, credit card companies and gambling operators.  It has no bearing on the actions of the gamblers themselves.  While the law temporarily made online gambling inconvenient for a period of time, it has also made the online gambling environment safer. Gambling site operators are now forced to utilize the highest quality payment processors, and security protocols have been made much more stringent.
The restrictions imposed by the law have also driven the popularity of using cryptocurrency for online gambling, which has transformed the financial side of the industry in ways that benefit players a great deal.  Most reputable online gambling sites now accept multiple forms of cryptocurrency which is the fastest, easiest deposit method for USA gamblers.  It is also the only funding method that supports same-day, instant payouts.
You probably agree that the question of legality is important, but does not cover all bases.  There are plenty of things in life that are legal, but that are not safe. If you are selective in your choices regarding where you gamble, then yes, online gambling is safe. As we mentioned before, we have an extensive vetting process for each of the brands we list in our guide. We already covered the licensing verification process, which is the first part of determining the safety factor of any legal online gambling site.  The subsequent parts of the equation focus on a brand's security profile and quality.
For a site to be included in our guide, we require advanced SSL connectivity and highly sophisticated data encryption technology. We also insist on effective firewall protection, fraud prevention, and specially trained technical teams to monitor these processes.  These components combined can effectively protect your personal financial information, and are the very protocols that are in place at banks and credit card companies.
We do not consider for inclusion in our guide gambling sites that only employ standard security measures simply to meet minimum licensing requirements. We want the brands we recommend to exceed industry standards and noticeably go above and beyond in their commitment to protecting players. That is what makes any particular online gambling site safe.
Nevada was the first to legalize online gambling at a state level and currently allows state-regulated online poker entertainment. Residents have access to online poker sites that have been licensed by the state. Delaware and New Jersey legalized state regulated online poker and casino gambling shortly thereafter, so residents of these states can access casino games online such as slots, blackjack, video poker, roulette, keno, live dealer games and more, as well as online poker games.
Initially, each of these states only allowed players that were physically located within their own borders to access their gambling entertainment.  However, all three of these states have entered into interstate gambling compacts that support the sharing of player pools.  Therefore players in Delaware can also play casino games in New Jersey or poker games in Nevada. It is unclear how the post-PASPA, reinterpretation of the Federal Wire Act will impact these compacts.
Multiple other states have also legalized state-regulated online gambling, including Indiana, Iowa, New Hampshire, Pennsylvania, Oregon, and more. While state-level gambling legalization is a move in the right direction, it does have its limitations. For example, the states that legalize online gambling are only making it accessible to their residents, hence players in states that are not interested in this type of legislation are out of luck when it comes to U.S.A. based online gambling.
We recommend that those players access the US-friendly legal gambling sites featured in the table above. They have each been vetted by our professional team of gambling aficionados, and are guaranteed to be safe and reliable. Legal online gambling that is based outside of the U.S. is legally accessible for all United States players.
The following pages below offer information on how you can gamble online legally in each specific state.