Legal Online Sports Betting In The United States
The US sports betting landscape has drastically changed in 2018. Residents have domestic online and brick-and-mortar sportsbooks as well as offshore online sports betting options available to them, however, there are specific nuances for each of these options that determine their legalities.
Licensed offshore sportsbooks present the most readily available online sports wagering option for most United States bettors since so few regions have actually passed state-regulated sports gambling legislation as of this writing.
Offshore sportsbooks often offer an expanded range of sports categories to bet on when compared to domestic sportsbooks, as well as more bet types and wagering options.
It is important to stay up to date on the legal framework surrounding online sports betting, especially in the US. This page contains pertinent information on how online sports betting works, the applicable laws, and where to bet.
Top Rated Legal Online Sportsbooks For September, 2023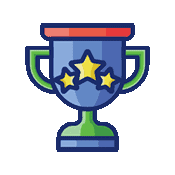 Each of the following online sportsbooks are legally licensed and regulated in their respective jurisdictions. Since they are located offshore and outside of US borders, this allows them to legally offer their services to the vast majority of USA residents.
Claim thousands in free signup bonus money when you make your first deposit at any of these trusted online sports betting sites that accept USA players.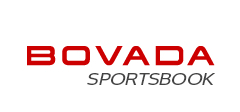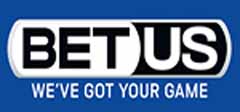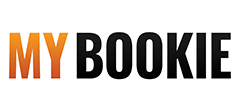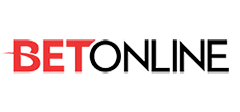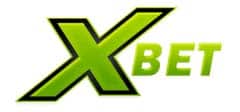 Is Online Sports Betting Legal In The United States?
Yes, online sports betting is legal for US citizens when bets are placed with a sportsbook that is licensed and regulated through a US state agency or through an offshore governing jurisdiction. At this time, New Jersey is the only state offering domestic online sports betting options, though we expect this to change quickly.  Bettors must be present within the state's borders to use their online sportsbooks.
Licensed offshore sportsbooks are legally available to US bettors with the exception of those residing in the state of Washington. The sportsbooks listed on this page are all legally sanctioned destinations that are licensed to accept US bettors.
How Do Legal Online Sportsbooks Work For U.S. Residents?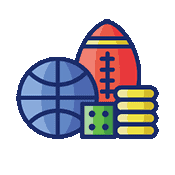 Legal online sportsbooks work like domestic sportsbooks except for the fact that users log into an online account from home and place a bet, instead of placing a bet from a betting terminal at a stand-alone sportsbook. Offshore online sportsbooks offer convenience and incentives in the form of online promotions and bonus funds to its users.
Since domestic sports betting is not legal in most states, convenience, incentives, and bonuses are enough to keep most Americans at home betting on sports instead of driving to the closest domestic sportsbook.
What Types Of Sports Can I Legally Bet On Through Offshore Sportsbooks?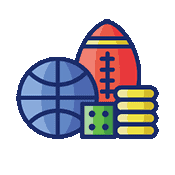 There are multiple sports categories available for betting. Betting lines are updated in real time to keep in line with the latest match fixtures. Odds reflect those found in Las Vegas brick-and-mortar sportsbooks. You can bet on the following sports through offshore sportsbooks:
Football
Basketball
Baseball
Hockey
Soccer
Golf
Boxing
MMA
Tennis
Darts
Bowling
Billiards
eSports
Auto Racing
Horse Racing
Do Offshore Sportsbooks Offer Mobile Betting?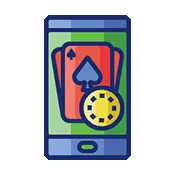 Yes. Offshore sportsbook users can engage in mobile sports betting via web-based apps, meaning there is no app download required. Developers integrate responsive design technology and HTML5 to keep physical design and usability functions consistent across different screen size dimensions. Most Apple, Android, Windows and Blackberry devices are compatible.
You will typically find the same betting lines and wagering options through the mobile version of a sportsbook as you would on the desktop version. Some sites feature exclusive bonuses for mobile users. As long as you have WiFi or an Internet connection through cellular data service, you can access mobile sportsbooks from your smartphone or tablet.
What Is The Federal Wire Act's Effect On Online Sports Betting?
The Federal Wire Act is one of the oldest federal laws on the books regarding gambling. It was passed back in 1961 as part of an effort to thwart the mob from engaging in illegal betting through wire transmissions. The Department of Justice ruled in 2011 that the law only applies to online sports betting, thus freeing up states to introduce online casino and poker legislation. The Federal Wire Act is currently still in effect and prohibits domestic online sportsbooks from offering their services to anyone outside of state lines.
Wasn't The PASPA Law Just Repealed?
Yes. PASPA, or the federal ban on state-regulated betting that applied to 46 states, was recently repealed after the US Supreme Court ruled it unconstitutional. This means that all 49 states (Nevada already had legal sports betting) can now vote in sports betting should they choose to do so. Since the Federal Wire Act is still on the books, states are not allowed to offer online sports betting across state lines.
Is Live Betting Available During The Games?
Yes. Live betting is available through offshore sportsbooks. Users can navigate to the Live Betting section of the website and find in-play betting options for multiple sports categories. Each sports category comes with its own rules for live betting.
This typically applies to certain in-game situations. Live betting lines expire faster than standard options and come with higher payouts due to the incurred risk. There are special bonuses reserved for live betting.
Will The United States Ever Offer State Regulated Betting?
Yes. Domestic online sports betting is already available in a few states that elected to allow it (New Jersey, Nevada, West Virginia). Multiple states have passed legislation that will allow brick-and-mortar sports betting and/or domestic online sports gambling. However, the Federal Wire Act will need to be repealed or amended before states are allowed to offer online sports betting across state lines.
Legal Sports Betting By State