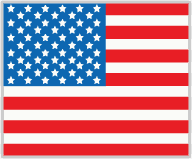 USA online sports betting is a segment of the US gambling market that has undergone dramatic changes during 2018 with the repeal of PASPA and a change to how the Federal Wire Act is applied. United States federal laws and state laws intersect to carve out what we know as the US sportsbook gambling industry.
This guide was created specifically to provide concise, up to date and accurate information regarding legally sanctioned sports betting opportunities available to American bettors. Until recently, legally licensed domestic bookmakers were sparse at best. Offshore sportsbooks are also an option, however, the legal status of offshore betting is often misunderstood by most of the general public. This guide is intended to provide insight to clarify what is and is not legal and available for American residents.
Is US Online Sports Betting Legal For Americans?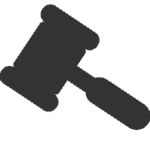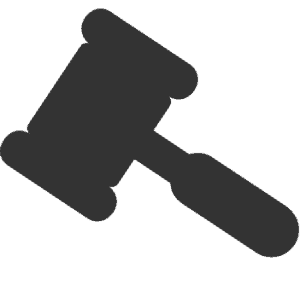 On May 14, 2018, the United States Supreme Court handed down a historic ruling determining that PASPA's restrictions are unconstitutional and that they do indeed infringe upon states' rights. The Professional and Amateur Sports Protection Act has been rendered null and void.  Individual states now have the option of passing legislation to allow or prohibit state-regulated sports betting entertainment.
PASPA's repeal also affected the application of the Federal Wire Act, which now simply restricts state-regulated online sportsbooks from accepting bets from across state lines or foreign sources through a wired connection, such as the Internet. The UIGEA bill, which is a federal law that provides regulatory oversight regarding how online gambling transactions are processed, does not prohibit either domestic or offshore sports betting.
The Federal Wire Act and the UIGEA have no bearing on offshore gambling operations and do not prohibit USA residents from engaging in sports betting provided through licensed and regulated offshore sportsbooks. United States gambling laws at the federal level do not prohibit legally licensed and regulated offshore sports betting.
Licensed Online Sportsbooks Accepting US Bettors
States Regulated Sports Betting
As of this writing, there are a handful of states that have already passed sports betting legislation and have launched their new sportsbook initiatives.  Those states include Nevada (pre-PASPA repeal), New Jersey, Deleware, West Virginia, and Mississippi. New Mexico's tribal gaming entities found a legal loophole that has allowed them to also launch state based sportsbook gambling.  In addition, New Jersey has launched their online sportsbook initiative making them the first US-state with an online sports betting platform. Rhode Island and Pennsylvania have passed sports betting legislation, but have not yet launched their sportsbook platforms.
There are also a few states that are expected to pass legislation in the near future, including California, Connecticut, Illinois, Indiana, Iowa, Kansas, Kentucky, Louisiana, Maryland, Massachusetts, Michigan, Minnesota, Missouri, New York, Ohio, Oklahoma, and South Carolina.
Are USA Online Sports Betting Sites Based Outside Of The United States Safe?
We have some key requirements that must be met before a brand is even considered for inclusion here. These requirements include the following: an authentic license from a legitimate governing authority, participation with third-party compliance testing and fair gaming regulation, a sophisticated security profile, a strong banking suite that offers reliable, US friendly deposit and withdrawal options, and a reliable software platform that supports a high quality and secure sports betting experience.
Additional requirements for inclusion in this guide include the pleasure factors such as user interface, selection of betting lines and wagering options, the availability of in-play betting, and player resources. We require competitive odds and pay lines, and a range of betting lines and odds reporting that is comparable with Vegas bookmakers. If you would like to know more about the sites listed on this page visit our online sportsbook reviews page where we discuss key features and the best features each brand has to offer.
Keys To Wagering Responsibly When Participating In US Friendly Online Sports Betting
Now that we've made sure you understand the importance of selecting a legally sanctioned, safe and secure sportsbook at which to gamble, we have some tips to help you enjoy your gaming session while making the most out of your experience.
The number one area in which players struggle is bankroll management. The key to not overspending is to put a self-imposed spending limit in place and to not fund your account in excess of this limit. Wise players pre-determine what amount of money they feel comfortable parting with should they lose and only set aside that amount.
In the event that you win, always place 50% of your winnings back into your bankroll so that after your initial investment, your winnings are what fund future gaming sessions. If you are worried about self-control issues, set up a special bank account just for your sports betting, and only deposit money into that account that has been designated for your online gambling. If this is the only funding source tied to your online sportsbook account, you won't be able to overspend, even if you're really tempted to.
U.S. Sports Betting Access Summed Up
Ok, so the simple facts concerning sports betting for players in the United States are:
Sports betting is legal for Americans through state-regulated sportsbooks and licensed offshore sports betting sites.
It is paramount that you only consider placing bets at legally sanctioned bookmakers.
The UIGEA gambling law is actually regulation for gambling sites that specifies how online gambling transactions are to be processed and does not prohibit US residents from participating in online gambling
Trusted sportsbooks which have been vetted by professionals are safe to wager at even if they are based outside of the United States of America
Establishing a self-imposed spending limit and designated gambling bank account will help you to manage your sports betting activity responsibly
U.S.A. Online Sports Betting FAQs
Do The UIGEA And The Federal Wire Act Make It Illegal For Americans To Bet On Sports Online?
These laws do not prohibit US bettors from enjoying domestic or offshore sports betting as long as the destination at which bets are placed is legally licensed and regulated through a legitimate governing jurisdiction. The sportsbooks you see listed on this page all fall into this category. The Federal Wire Act was clarified to only prohibit domestic acceptance of out of state and foreign wagers.
What Types Of Sports Can I Bet On At Online Sportsbooks?
One of the nice things about betting online is that offshore sportsbooks usually present a much wider range of sports categories, betting lines and wagering options to their customers. You will find lines on teams, matches and events taking place all around the world.  You will also find an expanded range of wagering options that include football, basketball, baseball, soccer, hockey, golf, tennis, boxing, MMA, motor races, horse racing, cricket, rugby, darts, e-sports, snooker, handball, volleyball, Futsal, Gaelic games, and more.
Are There Any Advantages To Betting Online?
Aside from the obvious convenience of online betting, there are several additional perks to this platform, including bonus offers and promotions, expanded range of sports coverage, the option to shop for competitive odds and paylines, the ability to bet on-the-go through mobile sports betting apps, and advanced features such as live betting and live in play betting.
Do US Friendly Sportsbooks Offer Live Betting Options?
While we cannot speak for all online sportsbooks, the brands represented in this guide all offer live betting and live in play betting through your PC, laptop, tablet and mobile phone.  It is not unusual to see special promotions and bonuses offered for your first live bet.
Do US Friendly Sportsbooks Accept Cryptocurrencies?
Popular cryptocurrencies such as Bitcoin, Bitcoin Cash, Litecoin, Ethereum, and Dash have established a distinct presence in the online gambling market, and are reliable online gambling deposit methods for USA gamblers.  Their growing popularity has increased the momentum at which these options are emerging, and all of the sportsbooks on this page accept some combination of these digital currencies. We expect state licensed sportsbooks to begin taking cryptocurrency deposits in the near future.
What Are Sportsbook Bonuses And Are They Legit?
The upper echelon of US friendly online sportsbooks are all competing with each other and with the less reputable imposters that inhabit the market.  In order to entice new bettors to try out their services, online sportsbooks often present an attractive welcome bonus that provides you with some free betting power.
You will often see these bonuses structured as a deposit match bonus.  For example, you may see a sportsbook offer you a 50% match up to $250.  This means they will match 50% of your initial deposit up to a maximum of $250.  So if you deposit $250 you will end up with $375.  There are wagering requirements associated with these offers, so be sure to read through them in order to comply with all terms.  In addition, you will find seasonal promos and reload bonuses to keep you coming back.
How Do I Find Out What Sports Betting Options Are Available In My State?
Below we have provided one-click access to online sports betting information for individual states.  This allows you a simplified and streamlined option for learning more about sportsbook gambling entertainment in any specific region of the US.
USA Online Sports Betting By State