USA Online Sports Betting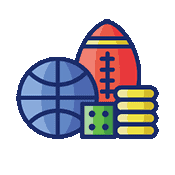 When it comes to sports betting, USA residents have an incredible diversity of options. US online sports betting is a segment of the American gambling market that has undergone dramatic changes since the 2018 overturn of PASPA, as all states now have the ability to legalize domestic sportsbooks.
However, not all states have actually legalized local online sports gambling, and many probably never will. But that doesn't mean you can't bet legally and safely online. As long as you use reputable and authorized online betting sites, USA residents aged 18 and up can bet real money on all their favorite players and teams. What are the odds!
Top Rated Legal USA Online Sportsbooks For September 2023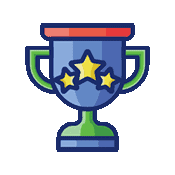 We rank and review the best online sportsbooks that are both legally licensed and that accept USA players. Most of these sports betting sites have been around for over a decade proving they are both reliable and trustworthy.
What's even better is every single site listed below offers some incredible bonuses for both new and existing players alike. They all compete for your business which means they offer very attractive incentives and promotions to gain your loyalty. Needless to say, this works in your favor!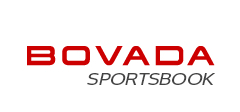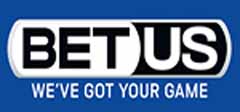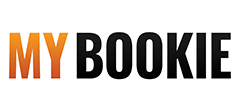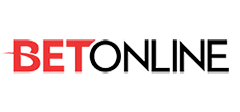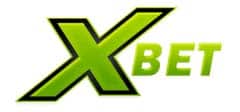 Is Online Sports Betting Legal In The United States?
Yes! Provided you use a reputable international sportsbook, USA-legal betting is available to all Americans aged 18 and up. There are no United States gambling laws against the practice of overseas real-money sports betting online, and only one state – Washington – actually has specific laws barring online gambling (though these are unenforced historically and are likely in the process of being overwritten by more favorable betting legislation).
At the federal level, only two laws impact online US sports betting activities, though neither targets the actual bettor. These are the Interstate Wire Act (1961) and the UIGEA (2006).
The Wire Act bars domestic American sportsbooks from accepting bets across state lines, while the UIGEA is a banking regulation that restricts banks from processing non-US-regulated online gambling financial transactions.  The Wire Act does not apply to offshore gambling sites, and the UIGEA simply makes legal credit and debit deposits slightly less reliable.
For more about PASPA – the now defunct Professional and Amateur Sports Protection Act of 1992 – our guide to the PASPA law explains how this mandate helped shape the offshore betting industry.
US State-Regulated Sports Betting
Before 2018, only one US state had full sports betting options available to residents and visitors: Nevada. But the gambling capital of the world is no longer the only place where it's legal to make so-called "single game bets" (i.e. what we collectively call proper "sports betting" as opposed to sports-themed lotteries and similar pool-based/raffle wagering markets).
Since PASPA's overturn, more than half of all US states have legalized domestic sports betting within their borders. Most of these even offer online sports betting apps hosted by big brands like DraftKings, FanDuel, BetMGM, William Hill, and others. However, domestic options – even for those living in states where US online sports gambling is legal – aren't always the best options.
The offshore books recommended here customarily feature far more lines on a much larger selection of US and international sports and tournaments, along with custom prop builders, full live sports betting menus, and more.
Further, the minimum age to gamble real-money with the sites we feature is just 18 years old, while domestic sportsbooks are almost always limited to 21-plus. And even better, these overseas sites aren't geo-fenced, so you don't have to be inside your state to place a wager on any game. Go where you want and bet when you want, only with offshore USA sportsbooks!
Are Offshore Sports Betting Sites That Accept USA Players Safe And Secure?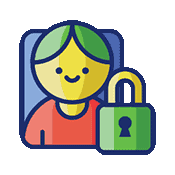 With the legality of these sites now determined, the next question US sports betting fans likely have is whether or not an offshore gambling venue can be fully trusted to offer a safe betting experience. Luckily, all the sites we recommend are considered the best and most reputable in the industry, and we've been actively betting sports online with them every day for years.
All the sites here use state-of-the-art encryption for all member connections, and they also use KYC (Know Your Customer) standards to ensure that you – and only you – have access to your bets and bankroll.
But beyond that, safety implies other things. For one, these sites must each have a strong sports betting banking suite that offers reliable, US-friendly deposit and withdrawal options, and they must use vetted, audited software platforms that support 99.9% uptime and real-time odds updates so you always know where you stand.
To learn more about the sites featured in this guide, please check out our online sportsbook reviews page where we describe in greater detail everything you can expect with any legal US sports betting site you choose. Our review guide features top sports betting sites such as Bovada sportsbook, BetOnline sportsbook, and Mybookie sportsbook and Betus.
How To Bet Sports Responsibly At The Best Betting Sites In The USA
Now that you've chosen a safe and secure sportsbook at which to gamble online, we have some tips to help you enjoy your betting sessions while making the most out of your experience – and your money!
The number-one area in which most new bettors struggle is bankroll management. The key to not stretching yourself too thin is to establish a self-imposed spending limit on your entire account. Savvy bettors always pre-determine the amount of money they feel comfortable parting with should they lose everything. You should never gamble more than you can afford to lose.
Secondly, when you win, you should always place 50% or so of those winnings back into your bankroll so that after your initial investment, your winnings alone are what fund your gaming sessions going forward. Eventually, you'll cash out all the initial principle, and all future wagers will be placed with "house money."
Thirdly, take it slow and steady. That's how you win the race. Place wagers at or near your US sportsbook's betting minimums, and build your stack with zero urgency. Most professionals recommend placing wagers of no more than 3% of your total available betting balance.
Finally, don't try to win crazy parlays right off the hop. Parlays pay out incredibly well, but until you're very keyed in and have several months of successful sports betting under your belt, they're a sucker's game. To start, focus on individual bets. Once your method is established and refined, then you can start taking bigger flyers.
Pro-Tip: If you're worried about self-control issues, set up a special bank account just for your sports betting, and only deposit money into that account that has been designated for online gambling. If this is the only funding source tied to your online sportsbook account, you won't be able to overspend, even if you're really tempted to.
Online United States Sports Betting Summed Up
If you've read everything above, you won't need this little sports betting TL;DR. However, all these things bear repeating, especially for those just getting started at legitimate US-legal sports betting sites. So, remember:
Online sports betting is legal for Americans through both state-regulated sportsbook apps and reputable offshore sports betting sites.
Trusted US online sportsbooks are safe and legal to use even if they are based outside of the United States of America.
It is paramount that you only place sports bets with legally sanctioned and authorized domestic or international bookmakers.
The Wire Act only bars domestic operators from accepting interstate sports bets and has no bearing on gambling with offshore sportsbook sites.
The UIGEA gambling law is actually a banking regulation targeting US-based financial institutions and does not criminalize offshore or international betting over the Internet.
Establishing self-imposed spending limits and using a designated gambling bank account will help you to manage your sports betting activities responsibly.
FAQ'S Related To Betting On Sports In The United States
No. The UIGEA is specifically and exclusively a financial industry regulation that requires US-based banks, credit unions, and card processing companies to block "known gambling transactions" to and from "unregulated" (i.e. non-US-regulated) gambling sites.
This law does not make the sites in question unlawful to access for real-money online sports betting for USA residents, nor does it criminalize individual gamblers in any way. At most, the UIGEA will cause your credit or debit deposit to be rejected about 10% of the time.
To legally sidestep the regulation, you can consider depositing with crypto instead of credit/debit.
Again, no! The Federal Wire Act (aka Interstate Wire Act) is a 1961 law that was allegedly enacted to prevent mobsters from "running numbers."
To do this, the mandate disallowed domestic sportsbooks from accepting bets across state lines "by wire" (i.e. by telephone, telegram, telegraph, and more recently, the Internet). For example, this is why a bettor in Utah can't simply phone up a Las Vegas sportsbook or access an online Vegas sports betting site to place a wager.
The Wire Act is limited only to domestically regulated USA sportsbooks operating within American borders and does not apply in any way to offshore sportsbooks that accept US members over the Internet.
One of the great things about betting online is that offshore sportsbooks usually present a much wider range of sports categories, betting lines, and wagering options than domestic operators.
At these sites, you'll find straights, spreads, totals, props, and futures on players, teams, leagues, tournaments, and major events taking place all around the world.
You can also find an expanded range of wagering options that include the NFL, NCAA college football, NBA basketball, pro baseball, international soccer, hockey, golf, tennis, boxing, MMA, UFC, motorsports, NASCAR, horse racing, cricket, rugby, darts, eSports, snooker, handball, volleyball, futsal, the Olympics, and more. You can even bet on TV shows, movies, and politics!
Aside from the obvious convenience of online betting, there are several additional perks to this platform that US sports bettors should be aware of.
These include (but are not limited to) cryptocurrency support, enhanced bonus offers and promotions, expanded ranges of sports coverage, the option to shop lines for competitive odds and payouts, the ability to bet on the go through mobile sports betting apps, and access to advanced features like live sports betting and custom prop builders.
Also, everything is browser-based. There are no downloads or updates required, and there are no special iPhone, iPad, or Android sports betting apps to worry about. There's no geofencing, either, which means that when you bet online, you're never stuck in one spot. Go anywhere and bet anywhere, 24/7, with legal online sports betting!
Yes! These days, all the best online USA sports betting sites offer in-game betting (aka in-play betting or live betting) to their customers.
Live betting allows members to wager on games as the action plays out in real time. The odds are posted and change by the minute, which means that those paying close attention can find huge payout opportunities, hedge bets like the pros, and more.
With live online sports betting, you can erase a bad pregame bet, double down on a sure thing, and keep your interest cranked to 11 from the opening play to the post-game report.
Yes! Crypto is the most popular way to deposit and withdraw at all the best USA-friendly online sportsbooks operating internationally, and no domestic sportsbooks can compete.
When you gamble online, you can use Bitcoin, Bitcoin Cash, Litecoin, Ethereum, and a selection of other popular altcoins to top off your account, claim bigger and better bonuses, and receive same-day payouts when you win.
Crypto has a 100% guaranteed success rate for all deposits and withdrawals, and it presents gamblers with a great investment opportunity, too! Learn more about Bitcoin sports betting to access enhanced bonus offers, faster, more secure transactions, and same day payouts!
Yes, they are, and we recommend that all sports gamblers accept sportsbook promos whenever they're offered.
The best online betting sites have welcome bonuses (aka signup bonuses) for new players and account reload bonuses for returning players, on top of special event bonuses for March Madness, the World Series, the Super Bowl, and so on. Referral bonuses are also on the table when you get a friend or acquaintance to sign up.
All online sports betting bonuses come with rollover requirements to be aware of, but these are fair and easy to meet across the board. Typically, sportsbook promo rollovers are set at 5X or 10X at most sites. Here's what that means:
Let's say you select a 50% deposit match bonus with a 5X rollover and put $100 into your account. This means you'll have $150 credited to your bankroll. The 5X rollover simply says you must gamble a total of $750 before you can withdraw any free bet winnings. For even the most casual bettors, this is literal free money!
Below, we've provided one-tap access to online sports betting information for each individual US state. Follow the links, and you'll get a simplified and streamlined guide to help you learn more about sportsbook gambling entertainment in your specific state!