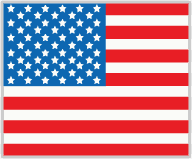 The topic of United States gambling online is a complex one, and sorting through the mixture of information out there is no easy task. Between the misinformation and constant changes in the legal online gambling landscape for US players, finding accurate and up to date information can present its own challenges.
So when its all said and done, players don't want to have to sort through hundreds of pages of confusing legal jargon found in state or federal statutes to determine if its legal for them to enjoy Internet gambling. To be honest, who would want to do that? And if you did do that, would any of it make sense anyhow?
Well our team felt up to the task, and while we are not lawyers, we have done the research using reliable sources to get the information players are painstakingly looking for. We've presented our findings in an easy to follow format so that you don't need a law degree to interpret the facts. As experienced gamblers ourselves, we felt it was important to offer clear and concise data that allows players to really understand the US online gambling industry and thereby make informed decisions regarding their gameplay.
Nobody really enjoys a gaming session if they are worried the entire time that they may be 'caught' doing something illegal. Allow us to clear the air and present the facts so that you know where you stand as a U.S.A. player concerning the legality of online gambling in the United States.
Top Rated Legal USA Online Gambling Sites
Site Name
Bonus
Rating
Type
USA
Visit Site
Online Casinos
$9,750
Casino
Visit Site
$8,000
Casino
Visit Site
$10,000
Casino
Visit Site
$14,000
Casino
Visit Site
$12,500
Casino
Visit Site
$12,000
Casino
Visit Site
$12,250
Casino
Visit Site
$3,000
Casino
Visit Site
Full Review
$5,000
Casino
Visit Site
Full Review
$5,000
Casino
Visit Site
Full Review
Online Sports Betting Sites
$1,000
Sportsbook
Visit Site
$1,000
Sportsbook
Visit Site
$250
Sportsbook
Visit Site
Full Review
$1,000
Sportsbook
Visit Site
Online Poker Sites
$1,000
Poker
Visit Site
$500
Poker
Visit Site
Is Online Gambling Legal In The US?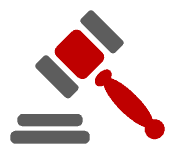 Yes. No. Maybe so? Honestly, there is not a simple yes or no answer. Some states have already legalized state-regulated USA online gambling and are in the process of engineering their Internet gambling structure and regulatory processes. Some states have not been brave enough to go there yet.
Now when we say that some states have already legalized it, we are talking about US-based online gambling that is regulated by the state government. This does not affect the legality of non-USA based online gambling brands that are operating legally offshore and that accept American players.
There are several forms of online gambling entertainment available to USA gamblers and with the expansion of the US-based gambling market, US gambling laws affect them each a little differently.
Online Casino Gambling
For residents fortunate enough to live in a state that has embraced locally regulated online casinos, there are two options available to legally play real money casino games online:
State-regulated online casinos – online casinos licensed and authorized by a specific state
Offshore online casinos – online casinos operating legally offshore
The re-interpretation of the Federal Wire Act in 2011 authorized individual states to legalize or prohibit online casino gambling at their discretion. Since then, multiple states have embraced this freedom and have launched a state-regulated online casino initiative.  In addition, there are no US federal laws that prohibit American players from enjoying real money casino games at online casinos that are legally operating offshore, such as the ones listed in this guide.
With the exception of two states (CT and WA) – there are also no state laws prohibiting USA online casino gambling at offshore destinations. One thing to keep in mind is that in order to enjoy any of the state-based online casinos, you must be physically present within that state's borders.  Geotracking software ensures the enforcement of this regulation. You can visit our USA online casinos section for detailed information.
Online Sports Betting
As you are probably aware, the American sports betting market has dramatically expanded since the repeal of PASPA in May of 2018.  This has given US sports fans an increased range of options for betting on sports.  Not all of the states that have legalized state-regulated sports betting have also launched online sportsbooks, but some have.
In addition, betting on sports at online sportsbooks that are operating legitimately offshore is not a violation of any federal gambling laws in the US.  We have provided access to the top-rated offshore online sportsbooks that are accepting US bettors.  They each possess the necessary credentials to operate legally within the jurisdiction that governs the region in which they are located.  For more information, visit our USA online sports betting section.
Online Poker
There are a handful of states that have authorized state-regulated online poker gambling, with NJ, Nevada, and Delaware being among the first to do so.  The re-interpretation of the Federal Wire Act had the same effect on online poker as it did for online casinos. In addition to a handful of state-based online poker sites, there are several top-rated online poker sites operating offshore that accept US players.  As with the state-based online casinos, in order to play at an online poker site licensed through a state government, you do have to be physically present in that state.  You can learn more in our section about USA online poker options.
Online Bingo
No, bingo is not the most popular form of online gambling, but it is gaining momentum.  First made popular in Europe, USA friendly online bingo games are beginning to establish a notable presence in the global gambling market. Real money bingo games are not prohibited by any US federal gambling laws and are primarily available through legal online bingo sites operating offshore.  If you'd like to see what this growing craze is all about, just visit our USA online bingo page.
What Is The 2006 UIGEA Law And How Does It Affect American Gamblers?
The UIGEA (Unlawful Internet Gambling Enforcement Act) is a piece of federal legislation that became law back in 2006. The law simply places regulatory oversight concerning how gambling-related transactions can be processed.  The law addresses payment processors, (such as banks and credit card companies), and gambling business operators.  The law does not prohibit US gamblers from participating in online gambling at domestic or offshore gambling sites that accept American residents.  Those who try to present this law as a gambling prohibition to USA gamblers are misrepresenting the law and its reach.
The primary effect this law has on American gamblers concerns the range of options available for funding online gambling entertainment.  Restrictions imposed by the UIGEA can make it challenging in some cases to use your credit cards and debit cards to gamble online. However, the industry has evolved and there are multiple deposit methods you can use to legally gamble online.  We go into this in more detail on our USA online gambling banking page.
When Can We Expect Online Gambling To Be Legal Everywhere In The United States?
While domestic gambling expansion is happening rapidly across the US, we're still not at the point where it is available everywhere yet.  The legislative process is not a quick one in many cases, so it will take time for all states to determine their intentions and to then reflect that in new legislation.  And to be honest, we cannot assume that lawmakers in every single state will embrace the option to authorize state-based online gambling.
As of this writing, there is no action concerning any federal legislation that would provide a blanket authorization across the US. Since there are states that are not pro-gambling, stepping on states' rights would be considered an overreach by many.  The good news is that with very few exceptions, offshore online gambling sites are legally available to almost everyone in the US.
Are There Any USA Online Gambling Options Available To Me Now?
There are a number of US-friendly online gambling sites available to American players. These sites are located and regulated offshore, outside of the United States. We have featured multiple options throughout this guide in an effort to direct players to the safest and most trusted brands in the business. We have verified the legitimacy of each of them in regards to licensing and fair gameplay, regulatory oversight, as well as the overall quality of the gambling experience that each brand offers.
You'll find some key information on each of them, including any current welcome bonuses or promotions being offered. You can find this information on the individual state pages or the primary USA gaming pages located in the menu box on the top right portion of this page. Below you will see our featured online gambling site for American players.
If you'd like to take a look at the actual state statutes regarding gambling, please visit our page on Legal US Gambling, which provides links to the laws for each individual state.
Other Popular Sections On Our Website
Legal Online Gambling – With all the recent changes taking place in the online gambling arena, finding legal online gambling sites can be a bit on the tricky side for USA players. This was the motivation behind creating this entire guide which has been designed to serve as a map in navigating the world of online gambling legally and securely. Here you will find the information you need to find your way through this sometimes confusing platform, as well as access to the most recent laws and statutes governing online gambling in each individual state.
Online Gambling Laws – For those USA gamblers interested in finding out what the gambling laws are in their state, we've created this section which lists pertinent gambling law information that is state-specific. While we recommend you contact an expert for a detailed interpretation of any laws or regulations, this section will provide you with the basics to gaining an understanding of the gambling laws in your state.
USA Live Dealer Casinos – We have recently found a USA friendly live dealer casino. Until now, this gaming platform has only been available to non-US players. We are very excited to see the online gambling landscape expanding for players from the United States and we're pretty sure this is just the beginning.