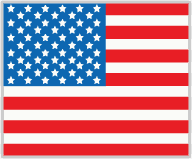 The topic of United States gambling online is a complex one, and sorting through the mixture of information out there is no easy task. Between the misinformation and constant changes in the online gambling landscape for US players, finding accurate and up to date information can present its own challenges. So when its all said and done, players don't want to have to sort through hundreds of pages of confusing legal jargon found in state or federal statutes to determine if its legal for them to enjoy Internet gambling. To be honest, who would want to do that? And if you did do that, would any of it make sense anyhow?
Well our team felt up to the task, and while we are not lawyers, we have done the research using reliable sources to get the information players are painstakingly looking for. We've presented our findings in an easy to follow format so that you don't need a law degree to interpret the facts. As experienced gamblers ourselves, we felt it was important to offer clear and concise data that allows players to really understand the US gambling online industry and thereby make informed decisions regarding their game play. Nobody really enjoys a gaming session if they are worried the entire time that they may be 'caught' doing something illegal. Allow us to clear the air and present the facts so that you know where you stand as a U.S.A. player concerning the legality of online gambling in the United States.
Is Online Gambling Legal In The US?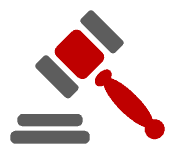 Yes. No. Maybe so? Honestly, there is not a simple yes or no answer. Some states have already legalized USA online gambling and are in the process of engineering their Internet gambling structure and regulatory processes. Some states have not been brave enough to go there yet, and other than the UIGEA, no recent federal legislation has offered much influence concerning the US' position on the industry. Now when we say that some states have already legalized it, we are talking about US based online gambling that is regulated by state government. This does not affect the legality of non-USA based online gambling brands which accept American players.
Part of the confusion regarding the legal aspects of USA gambling online is the recent seizure and investigation of the DOJ into several online poker rooms. This was directed towards specific brands due to how they handled the financial elements of their businesses. The investigation was not directed at any individual players, and no players have been targeted for any type of punishment of any kind. The 2006 UIGEA federal bill affected the banking procedures when it comes to online gambling, and hence operations which were recently found to not adhere to these regulations in some form or fashion were investigated and/or targeted. You can learn more about the transaction restrictions put in place by the UIGEA below.
We said all that to say this: it has not been and is not now illegal for players from the United States to participate in online gambling. The question of legality comes in the form of where the operation is based, and if they adhere to banking regulations. These restrictions and regulations on the banking procedures did drive some prominent brands from the US market, but not because they were forced out, they simply chose not to deal with the complexities that the statute added to the equation. The brands that stayed are for the most part US friendly online gambling sites which are based and regulated outside of US borders.
Top Rated Legal USA Online Gambling Sites
What Is The 2006 UIGEA Law And How Does It Affect American Gamblers?
The UIGEA (Unlawful Internet Gambling Enforcement Act) is a piece of federal legislation that became law back in 2006. Many players are under the misconception that this statute made it illegal for US players to participate in online gambling. That is not the case at all. The law placed restrictions and regulatory procedures on the banking practices of the industry, particularly credit card transactions, which dictate certain policies regarding online gambling transactions and how they can be processed. The law does not address players in any way, and investigations of any infractions of this statute are directed towards online gambling brands and not the players.
The largest impact that the 2006 UIGEA legislation had on USA players was in selection of both US online gambling sites and online payment solutions for funding your Internet gaming sessions. The passing of this law / statute did temporarily cause a reduction in the range of options available to players in the U.S.A. However we have already seen many brands that ran for cover return to the US market, with more joining them all the time. With the legalization of online gambling taking place in multiple states even as we write this, we expect to see many more brands returning now that the political climate is growing a little warmer to the concept.
When Can We Expect Online Gambling To Be Legal Everywhere In The United States?
With federal efforts moving very slowly and hitting many roadblocks along the way, the individual states have began taking it upon themselves to determine if online gambling is something that they'd like to see happen in their respective territories, giving birth to locally based USA online gambling sites. Many states wisely see the financial benefits, with billions of dollars already being spent in the industry by American players each year. These states have already got efforts underway to incorporate this thriving industry into their own state budgets. Some states are watching and waiting to see what happens. Many prominent land based gambling brands are positioning themselves to offer online gambling, ready to flip the switch as soon as the infrastructure is in place. Its an exciting time for the industry, and its only going to get better.
As we wait and watch for things to really start happening in Internet gambling for these states, there are some trusted, secure, and rewarding US gambling online options which are regulated outside of the US, but that welcome players from the United States. You'll find information about those sites throughout this guide, which will enable you to avoid the undesirable options (which can be dangerous), and instead land at the safest sites which pride themselves on offering a high quality experience with the proper security protocols in place, and some really nice bonus offers to entice you to take a closer look at them.
Are There Any USA Online Gambling Options Available To Me Now?
There are a number of US friendly online gambling sites available to players. These sites are located and regulated outside of the United States. We have featured multiple options throughout this guide in an effort to direct players to the safest and most trusted brands in the business. We have verified the legitimacy of each of them in regards to licensing and fair game play regulatory oversight, as well as the overall quality of the gambling experience that each brand offers. You'll find some key information on each of them, including any current welcome bonuses or promotions being offered. You can find this information on the individual state pages or the primary USA gaming pages located in the menu box on the top right portion of this page. Below you will see our featured online gambling site for American players.
If you'd like to take a look at the actual state statutes regarding gambling, please visit our page on Legal US Gambling, which provides links to the laws for each individual state.
Popular Sections On Our Website
USA Online Casinos – This section was developed for players who are wanting to learn more about legal US friendly online casinos, and just how much access American players have to these brands. We have created a comprehensive guide that provides answers to players, and one click access for those who are looking for the best options in the online casino arena that are legal, safe, and rewarding.
USA Online Poker – Poker enthusiasts of all levels will benefit from our comprehensive USA online poker guide which includes information to help you understand the online poker industry in all its glory. Many players are leery to participate in the fun after the infamous online poker Black Friday. We can help you sort through the details and determine what options are available to you.
USA Online Sportsbooks – Sports fans will be able to obtain valuable information concerning the legality and availability of online sports betting. We've presented concise information to enable players to make informed decisions regarding their participation in sportsbook wagering, as well as some secure recommendations for those moving forward with their betting action.
USA Online Bingo -Bingo enthusiasts are in a league of their own, and as this gaming venue has become a thriving component in the online gambling industry, USA players have questions regarding what is available to them to legally participate in. We have the information you are looking for and can help direct you to precisely what you're looking for when it comes to online bingo gaming options.
Legal Online Gambling – With all the recent changes taking place in the online gambling arena, finding legal online gambling sites can be a bit on the tricky side for USA players. This was the motivation behind creating this entire guide which has been designed to serve as a map in navigating the world of online gambling legally and securely. Here you will find the information you need to find your way through this sometimes confusing platform, as well as access to the most recent laws and statutes governing online gambling in each individual states.
Online Gambling Laws – For those USA gamblers interested in finding out what the gambling laws are in their state, we've created this section which lists pertinent gambling law information that is state specific. While we recommend you contact an expert for a detailed interpretation of any laws or regulations, this section will provide you with the basics to gaining an understanding for the gambling laws in your state.
USA Live Dealer Casinos – We have recently found a USA friendly live dealer casino. Until now, this gaming platform has only been available to non-US players. We are very excited to see the online gambling landscape expanding for players from the United States and we're pretty sure this is just the beginning.