USA Online Poker is the most fervently followed and developed genre in both domestic and international markets. The debate of whether poker is a game of skill vs a game of chance remains, though most players would argue that all variations of the game require distinguishable skill in order to be successful.
This is a guide was created to inform our poker readers of the legal options available online in the United States and to clear any legal confusion surrounding the game in the United States.
Best Online Poker Rooms That Accept USA Players In December, 2023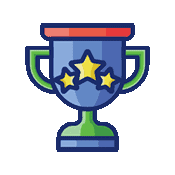 Our team of industry professionals recommends the following legal online poker sites to US residents. The sites below are located offshore and hold valid compliance records, utilize top security features, and are legally allowed to service the US.
Check out the sites below, there is no obligation to sign-up, we just want our readers to enjoy online poker. If you would like additional information about the sites listed below, visit our online poker reviews page.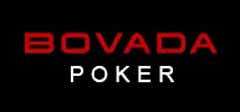 Is Online Poker Legal In The United States?
Yes in 48 states excluding Washington and Connecticut. People all over the United States can play legal online poker without any fear of legal intervention.
There are two US federal gambling laws that apply across the land in the United States: The Federal Wire Act, and The UIGEA act. Neither of these laws makes it a crime or bars US residents from engaging in legally licensed and regulated online poker gambling that is offer through offshore poker rooms.
When the Department of Justice issued their formal opinion concerning the application of the Federal Wire Act in 2011, they officially clarified that each individual state has the authority to prohibit or allow state-regulated online poker gambling. As of this writing, three states have already established a state licensed online poker initiative: New Jersey, Delaware and Nevada. There are also interstate gambling compacts in place between these three states that allow them to share their player pools.
State Regulated Poker Rooms vs Offshore Online Poker Rooms
The state-regulated online poker rooms in New Jersey, Delaware, and Nevada are a recent addition to the global online gambling communities. Because of that, they have traditionally lagged behind in what has become the industry standard in game selection, bonuses, and member attractions. This is typically most noticeable when comparing them directly with their international competitors.
USA's domestic online poker websites have already begun to offer more lucrative Welcome Bonuses and expand their gaming libraries to meet the international standard.
The international providers, on the other hand, have been at the forefront of online poker since the beginning. Their gaming libraries and member bonuses stand in direct competition with a ruthless and well-developed market of competitors in the international online gambling jurisdictions. You will find the most recent technological advancements in things such as user interface, gaming software, the most abundant gaming libraries, banking options, and experienced customer service protocols. The online poker providers outside of the US simply have more experience and time in the industry.
What Poker Games Are Available For Real Money Play Online In The United States?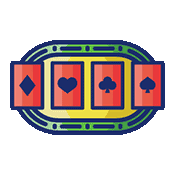 Most of the time, you will access the online poker games you came to play via a flash instant play or downloadable software application on your desktop, or via a web based mobile optimized app on your smartphone or tablet. In any case, the games that you will be able to choose from range from low, medium, and high stakes and vary in terms of buy-in and style of play. The internet's global reach has allowed online poker providers to group all of the most popular forms of poker in one location.
Texas Hold'em
The quintessential poker game. You're dealt two hole cards before three rounds of betting and use the five community cards on the table to make your hand in the showdown at the end. We have a guide to playing Texas Hold'em that provides you with more information for US players interested in playing this game online.
Omaha
You will be dealt four hole cards, of which you will use two at the showdown with any three of the five community cards that have been dealt after three rounds of betting. You will find multiple variations of Omaha poker at our recommended US friendly online poker sites.
Stud Poker
There are no community cards in Stud Poker. At each of the rounds of betting you will be dealt a new hand of which you will use five to make up your hand in the showdown after betting as completed. You can find versions of stud poker that play with three, five, and seven cards. You can visit our page dedicated to covering US friendly online stud poker for more information.
HORSE
A game variety that is played through multiple types of poker. The play cycles through rounds of: Texas Hold'em, Omaha, Razz (lowball stud poker), Seven Card Stud, and Seven Card Stud Split E.  Learn how to play HORSE online for a unique poker gaming experience not typically offered in brick and mortar poker rooms.
Are There Online Poker Bonuses And Promotions Available To USA Players?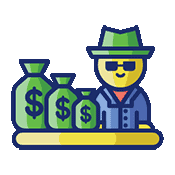 Each website that we have included in this guide provides several attractive bonuses and promotions for each of their members. Individually, the websites dictate a different philosophy of promotions, which translates into a wildly different bonus menu from site to site. There are, however, a few bonuses that are pretty consistent throughout the American online poker landscape.
No Deposit Bonuses
These function as free plays. In these bonuses, you will be gifted free chips or tokens to play in real-money poker games as a chance to test-drive the games without spending any money. If you follow the wagering requirements, you will even be able to keep your winnings.
Welcome Bonuses
This is the bonus that you should not complete registration without. The only bonus that can be considered an industry standard, it's a match bonus that will provide extra funds to your initial deposit based on the advertised percentage.
Refer-A-Friend Bonuses
As you might guess, these bonuses provide incentives for you to refer other members to the website. Some sites may provide extra funds directly while others might provide free plays or chips to use in their gaming libraries.
Special Promotions
These types of offers range from tournament promos to seasonal offers related to popular events.  They change regularly so its always a good idea to check out the promos section of the poker room you are visiting to see what new incentives are on offer.
FAQ'S Related To Playing Online Poker In The United States
At each of the websites that have developed into the industry well enough to deserve your membership, you will be able to find several tournaments to play in. You can find some, which focus purely on the game entirely, or some with unique qualities like the Bad Beat Tournament that gives you a second chance if your 4 of a kind or better gets beaten. Or, the Knockout Tournaments that provide bonuses for knocking out other players. You might also see tournaments with no entry fee like the Free Roll tournaments.
Absolutely. Aside from the No Deposit bonus and the Free Roll tournaments, there is a basic free play function that is also available. Simply click the "free play" or "practice play" or similarly phrased button to access the free play games. These are games that are played with other real people in live gaming lobbies, but with hypothetical currency instead of real money.
As the competition grew in the worldwide poker communities, gaming software was established as a way for one brand to set itself apart from the others.
As competition goes, the other poker sites that accept users from the US came out and created software that allowed a user to play multiple hands, at multiple tables simultaneously. This changed professional poker forever. Professional players can now multiply their experience playing poker at rates previously unheard-of.
Yes. HTML5 has given the freedom to online poker rooms accepting players from America to host their own mobile poker games on their own domains. Before, their size and sophistication required an app store for hosting and a native download for storing. Now, HTML5 temporarily installs components to your device, which delete themselves when you deactivate the game and runs directly from online poker provider you have chosen.
If you specifically want to play online poker that is based and regulated in the United States, then yes, you will need to wait. While several regions have launched state-regulated online poker sites, including NJ, DE, and NV, the rest of the country seems to still be on standby.
However, there are multiple legitimate online poker sites which are based outside of the United States that welcomes US players. The US friendly sites listed above are licensed by the government in their jurisdiction and monitored by official regulatory commissions in those respective jurisdictions.