Legal Online Casinos In The United States
Legal online casinos have had a USA friendly presence for some time. Not all players are aware of this, and many are under the impression that online casino gambling is illegal for US residents. Well, we are here to set the record straight and provide accurate, up to date information concerning the legalities of online casino gambling in the United States.
The misinformation and confusion surrounding the US online gambling market make it challenging to really know what you legally have access to and what you need to stay away from. There are numerous changes taking place at the state level in various regions throughout the United States that indicate that the concept of state-licensed online casino gambling is gaining momentum.
New Jersey, Delaware,  and Pennsylvania have all launched successful state-regulated online casino initiatives, while Nevada has elected to stick with online poker for now.  With additional US-based online casinos on the horizon, more and more players are considering the virtual Internet environment as a potential venue for their gambling entertainment. This has led to questions about the legality of online casino gaming for US players, and what is really available within the constraints of the law. The information below will help shed some light on it all.
Top Rated Legal US Online Casinos For September, 2023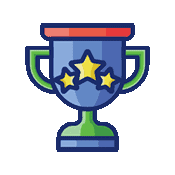 The following online casinos are legally licensed and regulated and are considered some of the safest online casinos for the U.S. market. Each of the casinos listed below offer some incredible welcome bonuses for new players making their first deposit to the site.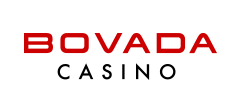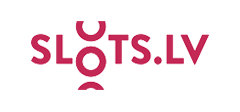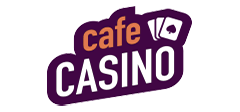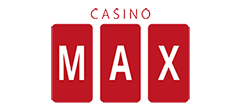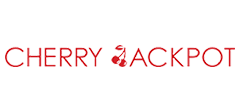 Is It Legal To Play Online Casinos For Real Money In The United States?
No there are not.  In fact, the Department of Justice issued a legal opinion that clarified that each individual state has the option to allow or prohibit domestic online casino gambling in their state. The opinion was issued in an effort to clarify the application of the Federal Wire Act, which was deemed to be relevant only to sports betting.
In order for an online casino business to legally operate within any state, the lawmakers of that state must pass legislation that specifically legalizes online casino gambling.
Secondarily, the state must then create the infrastructure necessary for supporting their online casino initiative. DE and NJ are evidence that despite the comprehensive framework involved, successful and prosperous online casino gambling is a new reality in the US.
For residents that live in regions that have not enacted any type of state-regulated online casino options, the legally sanctioned offshore online casinos you see in this guide will provide a sanctioned, high-quality alternative for you.
Are There Legal Online Casinos For U.S.A Players?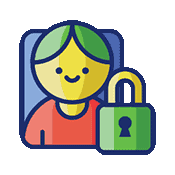 Yes, there are multiple secure and trusted online casinos that are legally available for players in the United States. In order to be considered for inclusion in this guide, an online casino must possess specific credentials that ensure that they are operating legally within the industry.  We perform multiple verifications on each brand we recommend, including the following criteria:
Credentials - each casino brand must possess the required credentials that allow them to operate legally within the governing jurisdiction in which they are located
Possess compliance certifications for their RNG technology and their fair gaming practices from a respected third-party agency
Participate in regular testing and auditing of their software by independent third-party industry professionals.
Each brand we've recommended has exceeded the basic licensing requirements and maintains transparency when it comes to their legitimacy within the industry. We consider this very important.
Why Are So Many Of The Legal USA Online Casinos Based And Regulated Outside Of The United States?
Until the last several years, the United States was making no progress in legalizing online gambling. In 2011, the Department of Justice issued a legal opinion regarding the application of the Wire Act, which led to the determination that the law only prohibited US-based online sports betting.
As a result, any state in the USA was given the authority to allow or prohibit state licensed online casinos and poker sites. As of this writing, only two states have made the leap.  Most gamblers in the US who want to play online casino games for real money must still rely on legally sanctioned offshore casinos.
We anticipate that there will be a strong shift towards USA online casinos that are based here right here in America, and that players will be able to opt for stateside options as they become available.
When this shift finally begins to take place, US players will have an expanded range of online casino options that include both state-regulated gambling sites and US-friendly offshore online casinos that are legitimately licensed and are operating legally offshore. The same type of momentum is expected to be seen in USA online poker as well.
Should I Go Ahead And Play Or Wait For State-Regulated Online Gambling To Launch Within The State I Live In?
That is a personal decision, and only you can determine what the best course of action is for your particular situation. If you are concerned about legalities, then we can assure you that there are no federal gambling laws prohibiting your participation in legal online casino gambling at sites that accept US players. There are three federal gambling laws in place that provide some basic regulatory oversight.
The UIGEA simply applies stringent regulation to how online gambling transactions are processed at online gambling sites and does not affect individual players.  PASPA dictates where in the US it is permissible for brick and mortar bookmakers to operate, and the Federal Wire Act specifically prohibits US-based online sportsbooks from operating within the nation's borders.  None of these laws makes it illegal to enjoy state licensed online casinos or licensed offshore online casino destinations.
The legal US online casinos we recommend, even the ones based outside of the United States, provide a high quality and safe online gambling experience for US players. However, if you are uncomfortable with the fact that these sites are regulated by non-USA government jurisdictions, then perhaps waiting for stateside online gambling in your region is a better option for you. If you do not feel comfortable at the site at which you are playing, chances are you will not have a very enjoyable gaming session, which defeats the purpose of online gaming entertainment.
Above you will find our top picks for legal online casinos that are US friendly. As mentioned previously, they have all been extensively reviewed and vetted regarding their legality, legitimacy, security, and quality. We've provided a few pieces of additional info, such as bonus offers and software platforms so that you can compare those elements to determine which option might work best for you.
Legal Online Casinos By State