New Hampshire Online Casinos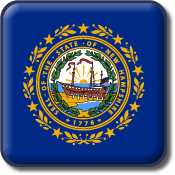 New Hampshire has several domestic state-licensed casinos scattered across the state. While some NH players might enjoy playing table games at these land-based casinos, others are left wondering where are the video poker and slot machines. Due to domestic state gambling regulations, these gaming machine options are not available at NH state-licensed domestic casinos.
In addition, the state has not authorized state-licensed online casino gambling operations. Therefore, residents looking for more expanded casino gambling opportunities outside of domestic land-based casinos can legally do so through licensed online NH casinos that are based offshore. This guide will inform NH residents of the legal licensed offshore online casino options available and what to expect in terms of games and bonuses, as well as, domestic casino gambling laws.
Are Online Casinos Legal In New Hampshire?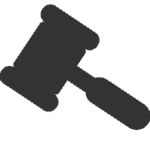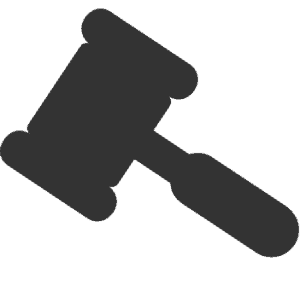 Yes. Licensed offshore online casinos are 100% legal in the eyes of the state of New Hampshire, as NH gambling laws make no mention of licensed offshore casino gambling as illegal for residents to use. The Federal government does not detail any prohibition against their use either, allowing licensed offshore online casinos to serve NH players.
However, the state does not allow the operation of a domestic NH-based online casino as of this moment, but a bill to introduce online casino gambling is pending in the state legislature. While online casino gambling laws are almost entirely left up to the states in America, a few key federal laws regulate various gambling activities such as the Federal Wire Act and the Unlawful Internet Gambling Enforcement Act (UIGEA).
The first targets domestic operators rather than licensed offshore casino sites or individual players, while the second is a federal banking regulation law which just affects gambling-related transaction processing.
Legally Licensed Online Casinos Accepting New Hampshire Players
The websites listed below have survived our vetting process for licensing and regulatory compliance, as well as, verification of being located offshore. These brands provide a great online casino experience while boasting the highest ratings, most positive reviews, widest game selection, and bonuses.
Other New Hampshire Gambling Pages
Land-Based Casino Venues In NH
Below is a small list of available land-based casino establishments in New Hampshire. Keep in mind these have no slots or gaming machines:
Lakes Region Casino - Belmont, NH
The River Casino & Sports Bar -Nashua, NH
Ocean Gaming - Hampton, NH
Keene Casino - Keene, NH
Speakeasy Casino - Rochester, NH
What Games Can I Play At New Hampshire Online Casinos?
The casino games found at licensed offshore New Hampshire online casinos are broken down into a few categories. The first NH players will likely see is the "Slots" section. This is where players will find hundreds of digital slots that all have their own theme and graphic-variations to make each one different than the last.
The next casino game section players will see is the "Table Games" section. This is where players will find Blackjack, Craps, Roulette, and other games normally played at the felt tables of land-based casinos.
Then there is the "Specialty Games" section of the online casino. This is where NH players can find Keno, Scratchcards, Pai Gow poker, Bingo, and other various games.
Can I Play For Free At Online Casinos?
These recommended licensed offshore New Hampshire online casinos offer Free Play or Instant Play modes to help players adjust from physical casino games to online casino gambling games. Even if NH players are an expert at spinning the roulette wheel in person, they will still need to understand where and when to click on the digital game version.
Free Play allows that practice period for players without letting them risk their own hard earned money. After all, players come to relax and have fun not be swindled. Which is why the most reputable online casino hosts offer this option. The Free Play options found at licensed offshore online casinos also give players the chance to practice their strategies. Free play is common among many other related licensed offshore NH online poker, and NH online bingo sites.
Are There Casino Bonuses For New Hampshire Players?
NH players will find an entirely different menu of promotions at either licensed offshore online casinos. This is due to competitiveness, one brand always wants to top another or focus incentivizing specific games. Some brands might incentivize players to play the slots, while others will have more bonuses for their video poker sections.
The one bonus commonly found while registering are Welcome Bonuses. These bonuses match a portion of a player's first deposit with additional funds. This bonus is offered by all of the top-tier providers in the online gambling industry and has become so prevalent that it is now known as an industry standard. Other bonuses include game specific bonuses, free spins, Reload Bonuses, live dealer game bonuses, mobile user exclusive bonuses, and more. All bonuses have attached conditions which must be met before withdrawing.
What Are Live Dealer Games?
Live dealer games utilize an actual dealer and table coupled with a live video feed to stream online so players can experience an authentic casino environment. Live dealer games also help those transition from physical casino to the online realm without giving up the communal environment entirely.
Communication is two-way enabled allowing players to speak directly to dealers and other players through a live dealer chat box. Player's moves and cards are virtualized and private. Live dealer games are often mirrors of available table games within the licensed offshore online casino platform.
What Are The Available Banking Options Online?
NH players have several banking options available for both deposit and withdrawal. These methods must circumvent UIGEA banking regulations and therefore, utilize alternative payment methods. Available alternative banking methods for US players on these licensed offshore online casinos include Bitcoin acceptance, preloaded gift card deposits, and money wire transfers.
The processing time associated with these methods varies, as well as, associated fees. Withdrawal deliveries are usually by money transfer, check by mail or courier, or cryptocurrency.
Can I Play Real Money Casino Games From My Mobile Phone?
Yes, NH players can easily play online casino games from licensed offshore online casino thanks to HTML5 technology. This technology translates a desktop website to be rendered perfectly on any mobile device no matter the screen size, operator, or service provider. HTML5 has allowed front-end web developers to attach high functioning casino games and functions to URLs, allowing players to play directly from their mobile browser wherever they find a signal. However, Live Dealer games are not available on mobile platforms as of yet.