Legal Online Poker In The US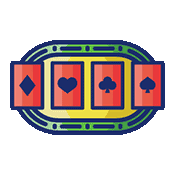 When it comes to online gambling, there is probably the most confusion concerning the legality of online poker rooms. We created this guide to help players navigate through this complex maze of information, and to walk away with a clear understanding of the legal status of USA online poker, able to make an informed decision about how to approach poker gaming that best suites their needs.
As dedicated poker players ourselves, understanding the industry guidelines and legalities is imperative to our survival and livelihood, and we have spent a great deal of time and effort researching all aspects of the online poker industry inside and out. We are pleased to say that as USA players, we've had no trouble legally playing online poker, and part of the reason is we understand the rules and we understand how to selectively determine where to play. This guide will take you through some commonly asked questions and misconceptions about playing online poker, as well as provide you with information on recognizing a safe, trusted, and legal online poker site.
We are not lawyers, nor are we experts in interpreting laws and statutes. If you are looking for a professional interpretation of any law, bill, piece of legislation or statute, we recommend that you contact a lawyer.
Best Legal Online Poker Rooms That Accept USA Players In September, 2023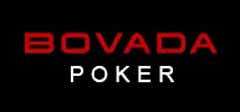 What Determines The Legal Status Of An Online Poker Site?
It typically comes down to licensing and regulatory oversight.  Destinations that are found to be legal online gambling sites have met some very specific criteria in order to achieve that status. An online poker site that supports real money games will be require by law to obtain licensing and will also be subject to regulatory oversight from a governing jurisdiction and licensing agency. The specific licensing requirements will depend on the regulations and policies in place within the jurisdiction in which they are operating. Any online poker site that is operating without a license is not legally sanctioned and constitutes illegal gambling activity.
The sites you see below have all been vetted for their legitimacy and are verified to be operating legally within the industry, however, our online gambling reviews page will discuss each of the following site's best features and what you should look for before signing up.
What Was Online Poker Black Friday And How Did It Affect US Players?
Black Friday took place on April of 2011 when the DOJ shut down several prominent poker sites that accept USA players for an investigation into the financial elements of their operation. Since that time, several are already back in business, having made settlements with the DOJ. Players were left without access to their accounts for a period of time, so there was some inconvenience for players, but they were not targeted in the investigation or punished in any way for participating in online poker gaming.
The poker operations were investigated due to suspicion that they were not adhering to payment processing regulation. Settlements were reached in most cases, and several of the sites are up and running again, though not necessarily accepting American players. Players should understand though that the poker sites themselves were the target of the investigation, and not players. The online poker rooms that accept U.S. players that are featured here all operate legally and hold legitimate licensing and certifications, and have been vetted by our team of professional poker grinders. None of them were involved in the Black Friday investigation. While the investigation did cause a reduction in selection when it comes to US friendly online poker sites, there was not much of an impact on players other than having to wait a while to recover their funds.
What Is The UIGEA Bill And Does It Make Online Poker Illegal For USA Players?
Another source of confusion lies with the UIGEA (Unlawful Internet Gambline Enforcement Act) bill that was signed into law back in 2006. Many players are under the impression that this piece of legislation made it illegal for U.S.A. players to participate in online gambling, which is not what this law did. The UIGEA was passed in order to place stringent regulation on how online gambling transactions are processed. The law was designed to protect players and their investment, and does not prohibit online gambling, including online poker. While the payment processing regulation that was enacted in the law can make it more challenging for United States players to fund their accounts in some cases, it does not make it illegal to participate in online poker gaming.
The key to playing online poker within the confines of the law is to play at a legal online poker room that accepts players from the US. This guide can assist you in finding legal online poker sites that offer US players a safe and reliable online gambling experience.
How Can I Be Sure A Poker Site Is Operating Legally And Offers A Safe Gaming Environment?
Determining the legitimacy of any online gambling site can be tricky. The undesirable operations often appear very professional and its not easy to spot the subtleties that would give away a dangerous, rogue, or simply low quality brand. They also usually offer a bonus or promotion that can blind players to their true intentions simply from the excitement of getting free money right off the bat. As industry professionals, we have a trained eye for this part of the business and know precisely what to look for to determine if a site is operating legally and holds the proper credentials. We first verify their licensing credentials.
For any site that we recommend to players, we require that the license is obtained from a respected and recognized governing jurisdiction. We are well aware of which regions offer legitimate regulation and which ones don't. We go a step further and then investigate their compliance certifications. This will tell us if they participate in third party independent testing and auditing by respected industry authorities, which would include testing of their software, RNG technology, and fair gaming practices. There are key testing organizations which monitor these components of an online gambling operation, and we look for those professionals to be represented in the certification documentation. The sites that we have found to operate legitimately and also accept US players are the only ones we consider to be genuine US friendly legal online poker sites.
Once we determine they are a legitimate operation, we need to evaluate their security profile to ensure they offer a safe and secure environment for your sensitive data, such as your financial information and personal identification data. There are minimum licensing requirements that guarantee a certain standard of security protocols. However, we consider these standards to fall short of what we require of an online poker site we intend to spend our money at. We want to see a site care enough about player safety to exceed industry standards and instead shoot a little higher, such as matching the type of security features you find at banks and credit card companies. We want to see state of the art encryption technology and SSL coding, as well as advanced fraud prevention systems and a highly trained technical team to monitor these systems. We want sophisticated anti-virus protection and firewalls in place. Yes, we demand a lot from the brands that we feature, but we also take our influence in the industry seriously and consider it our responsibility to only recommend those legal online poker sites that we ourselves trust with our own money and sensitive information.
Will I Get Into Trouble Or Be Breaking The Law If I Play Online Poker For Real Money?
As long as you selectively choose to play poker online at destinations that are legally licensed and regulated, you will not be at risk for violating any US gambling laws.  However, if you mistakenly or intentionally play poker online at a destination that is not legally licensed and regulated, you could find yourself in hot water with law enforcement,  not to mention in contact with potentially dangerous circumstances.  The offshore poker sites you see listed on this page are all operating legally within the industry, and can legitimately offer their services to American players.  In addition, New Jersey, Delaware and Nevada all offer state licensed online poker entertainment for any players located within their borders.  Interstate gaming compacts between these three states also allow them to share their player base, thereby expanding the range of options for players located in NJ, DE and NV.  In wake of the DOJ Legal Opinion concerning the Wire Act, we anticipate that the list of state based online poker gambling will expand in the near future.
Legal Online Poker Information By State