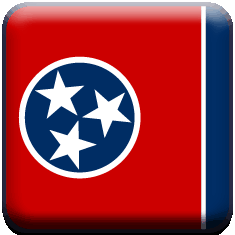 Tennessee's strict anti-gambling stance has resulted in zero domestic brick-and-mortar casino locations in the state. TN also lacks any domestically based and licensed online casino platforms.
While the state lacks legislation to offer either of these gambling options, licensed offshore online casinos accepting Tennessee players can be used to provide residents with access to legally viable sources for online casino gambling.
This guide will explain domestic legislation against casino gambling, licensed offshore online casinos and their legality, as well as, describe games and features found on these legal and reputable gambling destinations.
Are Online Casinos Legal In TN?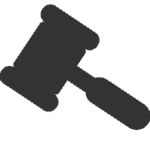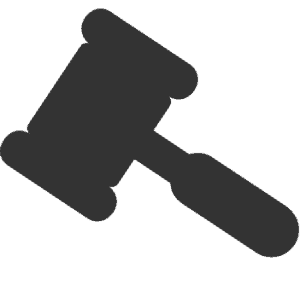 Yes, depending on their credentials and location. Tennessee has banned most forms of gambling for a long period of time and while there have been a couple of bills proposed which would have ushered in state-regulated and licensed casino gambling, none have succeeded.
The state of TN has had the opportunity to legalize domestically based and state-licensed online casino gambling since 2011 when the DOJ revisited the Federal Wire Act, reinterpreting the federal law to minimize its prohibitive scope from all online gambling to only domestic sports wagering (scope changed to domestic interstate wagering in 2018).
Many states moved on legalizing online casino and poker gambling after this decision was made by the DOJ, but TN never put forth any interest in offering state-based online casino gambling.
Nonetheless, TN gambling laws do not explicitly prohibit online casino gambling from licensed and regulated offshore sources. Nor does the Federal government prevent access to these sites. Therefore, permitting their use by TN residents.
Best Available Tennessee Friendly Online Casinos
Our has evaluated the best available and most secure licensed offshore casinos for TN players. Each one of these sites is confirmed to be licensed and regulated outside of the US - permitting their use within the state. The brands listed below often offer hefty promotions, unique games, various titles and variations, and specialty games.
Other Tennessee Gambling Pages
Brick-And-Mortar Casinos In Tennessee
Unfortunately, the state of Tennessee does not host any state-licensed or tribal-owned land-based casinos due to the state's restrictive gambling laws which prevent any brick and mortar casino gambling establishments from being authorized and built.
On the other hand, TN players can easily enjoy casino gambling right from home or on their mobile using licensed offshore online casinos.
Does Tennessee Have Any Racinos?
Racinos often combine an active racetrack in the state with casino games like video gambling machines, table games, poker, and/or slots. However, no racino locations exist within the state. This is due to TN's prohibition against nearly all forms of gambling including those which would support a racino industry. Horse racing is legal in the state but only through OTB satellite betting facilities.
Will Tennessee One Day Have Tribal Casino Locations?
The state of Tennessee has yet to successfully negotiate a tribal gaming compact between themselves and Federally recognized tribes in the state. This may be due to the government not wanting any domestic gambling options available. However, according to the IGRA, negotiation, and agreement are necessary before tribes can legally offer gambling opportunities.
Is There A Demand For Casinos In Tennessee?
It would seem so as neighboring Mississippi has noted that a portion of their casino revenue is generated from Tennessee residents making trips over to gamble. While the demand may not be as high as it is in other states, there are TN residents with interests in casino gambling.
Thankfully, TN residents won't have to travel anymore after using licensed offshore online casinos which can provide more robust game selections, promotions, and features than a physical B&M casino can.
Which Casino Games Do Tennessee Friendly Offshore Online Sites Host?
TN players can find hundreds of slot titles, multiple table games, tournaments, video poker, live dealer games, and other specialty games like keno and bingo. Our recommended licensed offshore online casino gambling sites frequently update their slot offerings, game selection, and tournaments. Licensed offshore online casinos often have table games like Blackjack, Craps, Roulette, Rummy, and Poker each with various variations and styles available to play.
Licensed offshore online casinos like to provide special features unique to the online experience, these features change upon game chosen. Other offers include hefty bonuses or promotions which can reward players with additional funds, free chips, free spins, and more; other bonuses can be exclusive for mobile users.
In addition to casino games, most licensed offshore online casino operators will offer other gambling services usually as a stand-alone site or included within their casino brand - these include licensed offshore TN online sportsbooks, TN online bingo, and TN online poker sites.
What Are Live Dealer Games?
Live dealer games can be found on licensed offshore online casino sites. These games utilize an HD camera feed to provide TN players with an authentic brick-and-mortar casino feel, the feed captures a game table with an actual dealer in real time.
The dealer will start the game and set the pace, players only need to react to live moves and events. All of the player's chips and/or cards are virtualized and players can make actions during turns using a series of buttons on their screen. Players can communicate with the live dealer and other players via a chat feature within their game.
Are Table Games Allowed In A Social Gaming Aspect In TN?
Tennessee gambling laws are quite definitive in what is allowed and what is not allowed. For the most part, social gambling is not allowed in any construct in the state of Tennessee. This means any TN residents hosting table games like blackjack or poker are in violation of local gambling laws.
Tennessee Online Casino FAQs
Does Tennessee Have Any New Casino Laws In The Works?
Tennessee tabled a bill back in 2017 that would have brought brick and mortar casinos to the state. However, the bill (House Joint Resolution 109) ended up failing to pass before the legislative session ended that year. There has not been any new action on casino legislation but the possibility of reintroduction for the previously introduced bill in 2017 is highly likely for future sessions.
How Can Tennessee Players Fund Their Online Casino Account?
Tennessee residents must utilize alternative funding methods for their online casino account due to preventative protocols in place by the UIGEA - a US federal regulation to stop banks from processing gambling transactions. Thankfully, licensed offshore online casinos already are aware of the UIGEA and accept various depositing methods from cryptocurrency like Bitcoin to money transfers, and gift cards. Major credit cards and debits cards are typically declined by banks due to the UIGEA, however, some are successful but we recommend not fussing with possible declines by using alternative payment options.
Is There Mobile Casino Gambling With Licensed Offshore Providers?
Our recommended licensed offshore casinos support mobile gambling through web-based casino applications which are accessible through any mobile device, tablet, or smartphone's browser. The use of responsive design immediately transfers a desktop interface for mobile use with no loss of function or native app download required. The mobile casino platforms provided by these brands feature the same game selection, bonuses, security features, and more.
The only game not available through a mobile platform are live dealer casino games, however, developers are working on transferring live dealer game capabilities to mobile screens as we speak.