South Dakota Online Casinos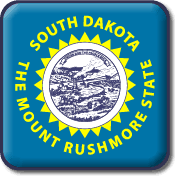 South Dakota has a multitude of land-based brick-and-mortar casinos throughout the state and located in the historic town of Deadwood. While tribal-owned casinos can be found throughout the state, Deadwood is considered the main area for domestic state-licensed land-based casino gambling.
However, the state offers no domestic online casino gambling operations due to lack of legislation authorizing state-licensed online casino platforms. Nevertheless, SD players can use licensed and regulated offshore online casino sites in the meantime. This guide will explain licensed South Dakota online casino gambling legality, domestic casino gambling laws, and available casino games found online.
Are Online Casinos Legal In South Dakota?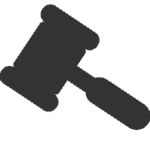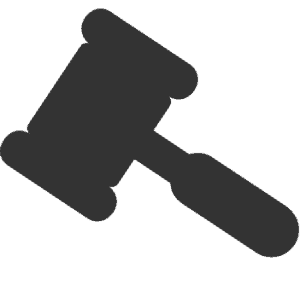 SD residents are legally permitted to access licensed offshore casino sites as South Dakota gambling laws do not explicitly prohibit their use and access. On the same note, the Federal government offers no prohibitions against the use of licensed offshore online casino gambling platforms - leaving it up to states to prohibit.
South Dakota has not introduced any domestic online casino gambling bills during the 2018 legislative session. However, they could do so during the 2019 session. In the meantime, SD players can use legitimate and legal licensed offshore online casinos.
Top-Rated South Dakota Friendly Offshore Casinos
Below SD players can find a collection of the best available licensed offshore online casinos. These casinos happily accept South Dakota residents and have been vetted for legal licensing and regulation to ensure their legitimacy. Each brand offers unique casino games with different games, titles, variations, and features.
Other South Dakota Gambling Pages
Are There Any Brick-And-Mortar Casinos In South Dakota?
South Dakota is home to multiple land-based casino locations, licensed by either the state or owned by a native tribe. SD players can find slots and table games throughout these venues, including single-game and tournament formats. Some of the more well-known casino venues in SD include:
Fort Randall Casino
Royal River Casino & Hotel
Dakota Sioux Casino & Hotel
Prairie Wind Casino & Hotel
Grand River Casino & Resort
Lode Star Casino
Gold Dust Casino & Hotel
Mineral Palace Hotel & Gaming
Does South Dakota Plan On Allowing Domestic Online Casinos?
While South Dakota does not currently have any domestic online casino operations authorized via legislation, plans to do so may come in 2019. The state has had the option to draft legislation to usher in domestic online casino gambling since 2011 when the DOJ reinterpreted the Federal Wire Act. However, SD legislators haven't acted on the chance as of yet.
What Kinds Of Games Can I Find In SD Online Casinos?
As previously mentioned, licensed offshore online casinos host a wide variety of games which in terms of selection alone, rivals domestic casinos. Typical casino games found online through licensed offshore sources include slots, table games, and specialty games.
In fact, each game category can be broken down into subcategories. Some specific game variations exist like American/European versions, for example. There are hundreds of games to choose from licensed offshore online casinos.
Are Tournaments Offered At Online Casinos?
Yes, licensed offshore online casinos often host several tournaments for various games. These tournaments can be offered daily, weekly, and monthly. Most of these online tournaments revolve around table games like blackjack and baccarat.
Online tournaments often feature different buy-ins, prize levels, and more. For other online tournament opportunities, check out our similar guides to licensed offshore SD online bingo, and SD online poker gambling.
What Bonuses Can I Find At Offshore Online Casinos?
Licensed offshore online casinos provide multiple bonuses for SD residents. Players can find match bonuses in the form of Welcome Bonuses, Reload Bonuses, and Cryptocurrency Deposit Bonuses, which provide additional gambling funds to players. Other online bonuses are offered for live dealer games, mobile users, free spins, and more.
SD players looking to make the most of their deposit can utilize bonuses to gain additional funds, perks, and more. Bonuses usually come with certain conditions which must be met before withdrawing funds. Other bonuses and promotions are available for various online gambling forms like licensed offshore SD online sportsbooks.
What Are Live Dealer Games?
Live dealer games are games which utilize a live feed of an actual dealer and table to provide online casino players an authentic casino feel and environment. Player hands and chips are virtualized and private expect after a move is made. Players can also easily chat with other players at the table or directly with the live dealer via integrated chat features. Learn more from our Live Dealer Games page.
Are There Mobile Casino Gambling Options?
Of all the brands we recommended above each provides mobile casino gambling platforms. All SD players need to do is enter the site's URL into their mobile device's browser and voila - responsive design instantly integrates a desktop site onto a mobile screen. No features, navigations functions, or controls are lost. However, live dealer games are not accessible on mobile platforms as of yet.