New Jersey Online Gambling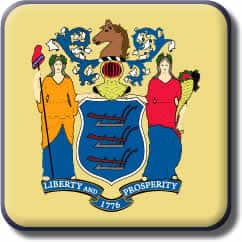 It is accurate to say that when it comes to gambling, New Jersey online gambling is definitely in the spotlight. As the first state to launch a state licensed online casino gambling suite, as well as a state-regulated New Jersey online poker platform, they are under the microscope of every other state that is contemplating taking the leap themselves or who are looking for a reason not to.
This page is dedicated to explaining the various options, limitations, and the infrastructure that make up the many facets of New Jersey online gambling. We will cover all relevant topics, including the brick-and-mortar options available to players, as well as the online gambling opportunities, both state-based and those which are licensed and regulated outside of the United States. This page will also reflect industry changes and updates as they occur.  The types of venues covered in our guide include New Jersey online casinos, online poker, and online sports betting for NJ players.
Is It Legal For New Jersey Players To Gamble At Legitimate Online Gambling Sites Located Outside Of The United States?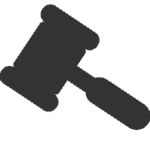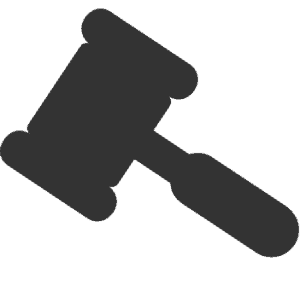 There is currently not an applicable state or federal US gambling law that makes it illegal for New Jersey players to visit and/or participate at offshore gambling sites that are legally licensed, compliance certified, and subject to regulatory oversight by legitimate governing jurisdictions. The introduction of state-based online gambling within the state of New Jersey does not eliminate the relevance of the existing legal online gambling sites which have been taking care of players in New Jersey for quite some time. However, state lawmakers have threatened to prosecute offshore sites accepting NJ players, essentially scaring off the offshore operators that did accept NJ players.
The state-regulated online gambling platform in NJ simply expands the range of options available to players. It is absolutely not illegal for New Jersey players to participate in legal gambling sites that are located offshore, but good luck finding a site that will accept a NJ address! If you would like to learn more about the legal side of things, then you can visit our section dedicated to New Jersey online gambling laws.
Other New Jersey Gambling Pages
State Regulated Online Gambling Options In New Jersey
The launch of state-licensed online gambling opportunities for New Jersey residents and visitors has gone extremely well, allowing New Jersey gamblers to have the best of both worlds. The state was among the first regions to launch its own online casino and online poker platforms, which are now serving as a model to other states looking to get into the game themselves.  Mid-2018 saw the overturn of PASPA and the emergence of legally sanctioned state-based sports betting and online sportsbook gambling in NJ. The Garden State continues to lead the charge in domestic online gambling.
Can I Play Real Money Casino Games Online In New Jersey?
Yes. New Jersey residents have state-regulated options available to play online. You can learn more about your options from our guide to New Jersey Online Casinos.
Can I Play Online Poker In New Jersey?
Like casino gambling, online poker games are also available in the Garden State.  Technological advancements have driven the state's domestic platform to be more competitive and interactive compared to what you might remember. Learn more on our page dedicated to New Jersey online poker.
Can I Bet On Sports Online In New Jersey?
New Jersey was involved in a court case that addressed the constitutionality of the Professional and Amateur Sports Protection Act (PASPA).  On May 14, 2018, New Jersey received the ruling from the US Supreme Court that they had been waiting for:  The SCOTUS determined that PASPA was indeed unconstitutional.  The 26-year-old federal ban on US-based sports betting expansion had been lifted.  New Jersey immediately moved forward with sports betting legislation and have since launched both land-based and online sportsbook gambling options for bettors physically located within state borders. You can learn more from our guide to New Jersey online sportsbooks.
NJ Online Gambling FAQs
What Is The Difference Between State-Based Online Gambling And Offshore Online Gambling?
New Jersey players have three viable online gambling segments of the industry available to them. The first phases of the state-based online gambling platform in NJ were launched late in November of 2013. The state-based gambling opportunities now include online casino games, online poker games, and online sports betting, all of which are offered through existing brick-and-mortar casino businesses located in Atlantic City. There has been a strong player response to the launch of these new sites, and everybody seems pretty pleased with how things are going on this front thus far. In addition, New Jersey players had access to multiple secure, reputable, and legal online gambling sites that are located overseas until the state lawmakers decided to prosecute offshore sites for operating within state lines. For now, if you wish to wager offshore, you must be physically located outside of NJ borders.
How Do I Know If A Specific New Jersey Online Gambling Site Is Legitimate?
No matter where an online gambling site is located, the first thing we do is verify that a brand is legally licensed and holds up-to-date compliance certifications that are issued by legitimate governing bodies. Once we verify this, we then take a look at their security protocols, which should always include advanced SSL coding, data encryption, firewall protection, and fraud prevention. Optimally, they will also employ a trained technical team to monitor these systems.
The next critical element in determining the legitimacy of a specific gambling site is by evaluating their software solution for consistent and reliable performance that delivers an overall high-quality experience, a banking suite that processes transactions efficiently, and a customer support staff that is knowledgeable and responsive. Lastly, we look at their bonus offers to ensure that their wagering requirements are reasonable. If all of these components check out, then we consider a brand legitimate and worthy of further investigation to determine their overall quality.
The review process that we utilize is intense and requires a certain level of industry knowledge and expertise. A good option is to rely on a trusted and respected gambling resource guide such as this one. The information is compiled by industry professionals who take their job very seriously. Relying on expert input can help ensure that you only reach the safest, most trusted, and highest quality online gambling destinations available to New Jersey players. The brands that you see listed on this page have all been personally vetted by our team, and have been designated as legitimate gambling options that provide a safe and reliable gaming environment.
What Does The Future Of New Jersey Online Gambling Look Like?
NJ state officials are currently in discussions with other states and with potential European partners in hopes of expanding the state's reach with online gambling to other parts of the country and the world. They hope to do this by developing an interstate structure so that players in other states, or nations, can access NJ's online gambling offerings. This situation will bear watching and may set a new precedent in the industry, but the Federal Wire Act is a major hurdle to this approach. Additionally, with the effective shuttering of online betting options from overseas or offshore operators, NJ residents only have access to local books and gambling suites, for better or for worse.
Where Can I Find Additional Information About New Jersey Online Gambling?
Our guide concerning NJ gambling covers a variety of relevant platforms. On this page, you will find a menu listing our additional topical guides concerning the state of New Jersey. These pages address both the online gambling niches as well as brick-and-mortar opportunities. For example, the New Jersey online casino page covers viable online casino gaming along with providing a listing of the popular physical casino locations that you can visit in the state and direct access to their websites.