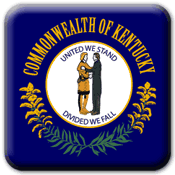 Kentucky is not a friendly climate for those seeking state based casino gambling entertainment. They have concise gambling laws in place, and there are no provisions for legal domestic casino gambling. You will not find any commercial or tribal casino destinations in the state and the domestic online casino market is nonexistent.
Kentucky online casinos are available through legally sanctioned destinations that are licensed, regulated, and located offshore. This guide was designed specifically for Kentucky residents and centers on casino gambling. Our main focus is on legal online casino gambling, but we have provided information on the domestic land-based casino market as well. There is also information on legal developments regarding casino gambling in Kentucky.
Are Online Casinos Legal In Kentucky?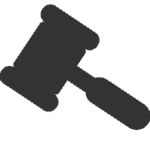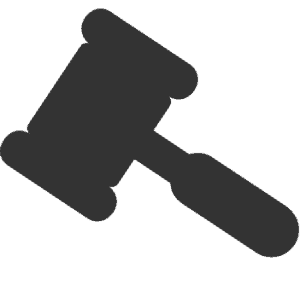 Yes, and no. Kentucky lawmakers have not passed any legislation to legalize brick and mortar casino gambling within the state's borders, nor have they chosen to embrace the domestic online casino gambling market.  This has left a significant deficit for residents interested in casino gambling, significantly driving the popularity for offshore online gambling among KY residents and the US in general.
There are no Kentucky state gambling laws or US federal gambling laws that make it a crime for US residents, including those living in KY, to access and patronize licensed and regulated online casinos that are operating legally within the industry.  So while domestic online casino gambling is not legal yet, licensed offshore online casinos can legally accept KY players.
 Legally Licensed Online Casinos Accepting Kentucky Players
We have been taking apart websites like these for over 20 years and have developed a very precise method of determining the qualities that make these brands stand out. All of the websites that you see listed here are properly regulated and licensed. You can access them through the links provided in the table below.
Other Kentucky Gambling Pages
Kentucky Online Casino FAQ's
Does Kentucky Have Any Brick-And-Mortar Casinos?
No. There are no land based commercial casinos in the state of Kentucky. There are no Indian tribes hosting gambling locations either. This lack of physical casinos leads residents to travel to neighboring states. For example, the Horseshoe Casino in Elizabeth, Indiana, is a popular spot for KY residents.
Has Kentucky Attempted To Introduce New Casinos?
Yes. There have been multiple attempts to pass legislation that would introduce new brick-and-mortar casino locations. In 2015, there was a proposal to build six new casinos, however, that was voted down. The latest attempt came in 2017 and called for four casinos—nothing was passed.
Why Can't Kentucky Pass Gambling Expansion?
The horse racing industry is the most opposed to gambling expansion in Kentucky. Operators of on and off-track wagering facilities are fearful that the development of brick-and-mortar casinos will infringe upon their hold on the market. With horse racing so rooted in the state's history and the current economy, these operators have a lot of influence on the legislative level.
Has Kentucky Approached Any Legislation For Online Casino Gambling?
Not that we know of. While Kentucky has had the ability to vote in legal domestic online casino gambling since 2011, no bills have made it all the way through. Kentucky has historically been anti-gambling, so there is a low likelihood of Kentucky legalizing domestic online casino and poker gambling anytime soon.
Which Gambling Forms Are Found In Licensed Offshore Casinos?
The licensed offshore casinos recommended in this guide feature hundreds of games including slots, table games and specialty games. You will find numerous variations of each table game, such as American, European and Classic versions. Each of these games are powered by industry leading iGaming tech providers.
Is There Any Form Of Online Gambling In The State?
The only legal form of online gambling present in Kentucky is through sites hosting wagers on local horse races and an online lottery service. The closest KY residents can get to online casino gambling is through online scratch off games. The lottery is a lucrative industry for the state's treasury and one that will continue to develop as time goes on.
Do Offshore Casinos Host Bonuses For KY Bettors?
Kentucky residents have access to several different casino bonuses. Match bonuses will likely be your first case. These are when the casino matches your deposit by a percentage up to a predetermined amount.
Other bonus types are for live dealer table games and mobile bettors. Bonuses give players an advantage in the form of free money that can be applied anywhere within the offshore casino. You won't find bonuses in any land based casino operations.