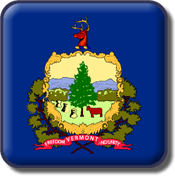 With the lack of brick-and-mortar casinos in Vermont as per current gambling laws, licensed offshore VT online casinos are the primary source for legitimate action. At sanctioned offshore online casinos, Vermont residents can find slots, table games, and specialty games not otherwise provided through state licensing physical casino establishments or virtual online casino platforms.
This page will inform VT residents about legally sanctioned online casino gambling options with details on the progress of casino gambling legislation introduced throughout the history of Vermont.
Are Online Casinos Legal In Vermont?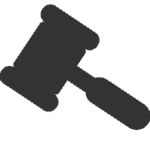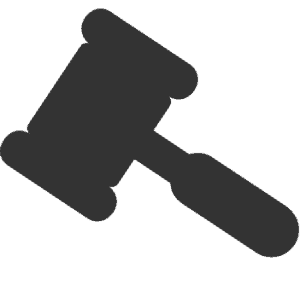 Yes, in fact, online casino gambling entertainment is not prohibited in VT as long as you are careful about where you play. Vermont gambling laws have strict provisions against state-licensed VT-based casinos, physical or online.
The fact that there are no domestic online casinos in Vermont, despite the state being able to legalize domestic online gambling since the Federal Wire Act was revisited in 2011, shows the state's unfriendly stance towards gambling.
However, VT gambling laws do not expressly forbid residents from accessing licensed offshore online casinos nor are there any Federal laws against their access. Therefore, it is not illegal for VT residents to play casino games through licensed offshore online casinos.
The Best Online Casinos For Vermont Users
The table below contains our recommended picks for licensed and regulated offshore casinos. These casinos have all been screened for proper licensing and regulatory credentials, therefore, legitimizing their legality of use. The brands listed below provide hefty first-time user bonuses, wide game selection, game titles, and variations, along with military grade security protocols, and multiple casino account funding methods.
Other Vermont Gambling Pages
Are There Any Brick-And-Mortar Casinos In Vermont?
Vermont is without any land-based casinos in the entire state this is due to VT laws to prevent gambling. While lawmakers have attempted to pass legislation that would introduce commercial casino gambling, all of their attempts have failed. Vermont has written tight anti-gambling laws prohibiting any state-based gambling establishments other than lotteries, bingo, and charitable gaming.
Are There Any Tribal Owned Casinos In Vermont?
Indian tribes are technically permitted to operate gambling venues in state's where they are federally recognized as per instructed via the Indian Gaming Regulatory Act. Tribal-state compacts are also required to be negotiated for the tribe to operate casinos, meaning the states must be willing to play ball with the tribes residing within their borders.
Vermont recognizes several tribes from a legal standpoint, but none of these tribes have launched any of their own casino gambling operations through negotiation with the state. Perhaps the state does not want to come to the negotiation table to preserve the lack of casino gambling in the state.
When Was The First Casino Legislation Launched?
In 2011, Ron Hubert proposed a bill that introduces a single commercial casino location that would have been overseen by the Vermont Lottery Commission. Licensing fees required at least $5 million upfront. The bill was met with support, initially, but eventually lapsed after consensus could not be reached by the end of the legislative session. No casino legislation introduced in VT has ever made it through a session.
When Did The Vermont Lottery Begin?
Voters approved lottery gambling in a 1976 referendum. The Vermont Lottery officially launched in 1978. In 1985, Vermont formed the first interstate lottery system in conjunction with New Hampshire and Maine.
In 2012, the issue of online lottery gambling was introduced. State lawmakers assigned the Lottery Commission to find ways to determine how online lottery gambling would work. In other words, lawmakers needed to be convinced of their use. This was unsuccessful as there are no online lottery tickets available for purchase in VT currently.
What Casino Games Do Offshore Sites Offer?
Players can find slots, table games, and specialty games like Keno and Bingo through licensed and regulated offshore VT casino sites. On top of the hundreds of different games, players can find variations of casino favorites that they normally wouldn't find in a land-based casino. For example, they can find European versions of classics like Roulette and Blackjack.
VT players looking for other games should check out our guides to licensed offshore VT online bingo, VT online poker, and VT online sportsbooks for other online wagering options.
What Are Offshore Casino Bonuses?
Casino bonuses grant players extra money to use within the online casino at no additional cost. New bettors can claim match bonuses, which match their deposit by a percentage up to a certain amount (i.e. 75% match up to $500). Other casino bonus favorites are for live dealer games, mobile users, free spins, free chips, and cryptocurrency deposits. All vary in their value but most are worth evaluating; be sure to read the terms that come with each bonus as these affect withdrawal conditions.
Will Vermont Legalize Domestic Online Casinos?
This is highly unlikely. Vermont has a long way to go with building out their casino infrastructure before they can begin to tackle state-licensed online casino platforms. It would seem more plausible for them to do so if they first amend their gambling laws to allow VT-based gambling, develop state gaming regulator, license land-based casino operations, and then they could begin licensing online VT casinos.