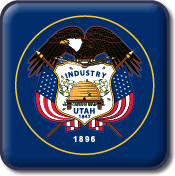 Utah residents searching for domestic online casinos will be disappointed by the results. The state does not offer any form of land-based casinos or online casino offerings from within the state. However, residents can find legal online gambling casino action through licensed and regulated offshore gambling sites.
This guide specializes in legal online casinos for Utah gamblers. Included is a comprehensive breakdown of the state's gambling laws, how licensed offshore casinos fit into the regulatory framework, and what players can expect to find on these UT friendly casino sites.
Are Offshore Casinos Legal In Utah?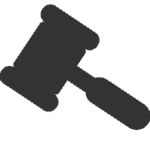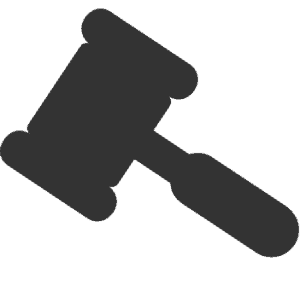 According to Utah's Criminal Code, internet gambling is defined as "gaming by use of:
The Internet, or;
Any mobile electronic device that allows access to data and information."
While this UT gambling law may seem to close out all forms of online gambling, it does not specifically list or even address gambling sites based in offshore jurisdictions that are licensed and regulated and operating legally within the industry. This omission leaves a viable loophole for those seeking to legally play real money games through offshore online casinos. Within our guide, we recommend top online casino providers, all of whom meet the above criteria.
Best Available Licensed Offshore Casinos For Utah Residents
The table below is made up of the top rated licensed offshore casinos on the market; each brand has been screened to ensure its legal status for US and Utah residents. Players can easily access slots, table games, specialty games, and more on safe and reliable platforms.
Other Utah Gambling Pages
Are There Any Brick-And-Mortar Casinos In Utah?
Utah does not have any land-based casinos in the state, tribal-owned or otherwise. There have not been any casinos in the history of the state and there is not any sort of indication that will change anytime soon.
Where Can Utah Residents Find Legal Casino Gambling?
Although Utah does not have any local brick-and-mortar casinos, there are six nearby states with multiple casino destinations to use. The list of states with some type of casino gambling includes Arizona, Colorado, Idaho, Nevada, New Mexico, and Wyoming.
How Come There Aren't Any Tribal Casinos?
Indian tribes were permitted to host gambling via the Indian Gaming Regulatory Act in 1988 as long as they formed compacts with the states they are based in. This has not occurred in Utah yet because the state is not obliged to form a compact with any local tribe. Because of this, no Utah based tribe has any legal recourse to launch gambling.
How Are Offshore Casinos Legal In Utah?
Utah's gambling laws are strict and name internet gambling as an illegal offense. However, their laws are focused on state-based gambling sites. There is no mention of licensed or regulated offshore gambling sites as being illegal in Utah state laws. The casino websites listed in this guide are considered legal entities because they possess a license and are regulated by credible international governments.
Does Utah Have Any Domestic Online Casinos?
Since 2011, states have been able to legalize online casino gambling. Utah hasn't taken any action towards introducing legislation for any sort of legal state-based online gambling. In fact, the state seems to be moving in the opposite direction. There would likely need to be land-based casinos developed prior to the successful launch of domestic online versions.
Is Utah Leaning Towards Online Casino Legalization?
This does not seem likely. Utah's Criminal Code addresses the prospect of US based internet gambling through federal legislation and the state does not want any part of it. Section Five (76-10-1102) states, "Whether or not any federal law is enacted that authorizes Internet gambling in the states, this section acts as this state's prohibition of any gambling, including Internet gambling, in this state."
With this language in the actual Criminal Code, it is difficult to envision a scenario in which Utah legalizes domestic online gambling.
What Are Offshore Casino Bonuses?
Licensed offshore casinos have bonuses for users. Bonuses give players additional funds to gamble with at no extra cost. These bonus funds can often be applied anywhere within the offshore casino (i.e. slots, table games, specialty games).
Match bonuses are the most common and see player deposits matched by a percentage up to a specific amount often times a maximum value of $500 or $1000. There are other promotions throughout the year, including for various tournament offerings. Players can also redeem bonuses for live dealer and mobile casino games.
Bonus offers are often associated with other legal forms of online gambling including UT online poker, and UT online sportsbooks.