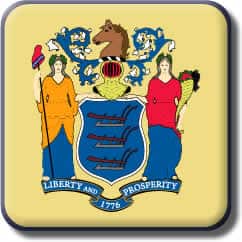 UPDATE: The United Supreme Court has ruled in favor of New Jersey in their recent sports betting case which made it to the highest court in the land.  SCOTUS determined that PASPA is indeed unconstitutional and has lifted the restrictions that prevented NJ from launching their own sportsbook gambling initiative for residents of and visitors to the Garden State.  This is a huge victory not only for New Jersey, but for all US states!  We look forward to updating this page with with information about how the changes will be implemented as they are released.  Until then, expect a whirlwind of change to NJ's sports betting market, with many states soon to follow.  On May 14, 2018, PASPA was handed a death sentence.
New Jersey sports betting entertainment has been in the spotlight quite a bit due to the state's efforts to bypass federal regulation and allow state based sports gambling options. Despite how that all plays out, offshore online sportsbooks accepting New Jersey residents will continue to play a vital role in viable, legally sanctioned sports betting entertainment.  This portion of our guide is dedicated to providing clear and concise information that is helpful to individuals who are attempting to determine what their legal betting options are and how to find legitimate New Jersey sports gambling opportunities.
We will take a look at the legal status of sports betting in the Garden State, how to access legally sanctioned bookmakers, and discuss some of the details that matter when betting online. We aren't interested in convincing you to place your bets at a specific spot online, but we are interested in ensuring you are making informed decisions about your participation in US online sports betting, or for any type of New Jersey online gambling for that matter.  You will find similar guides focused on New Jersey online poker, casinos and bingo gambling.
Is Online Sports Betting Legal In New Jersey?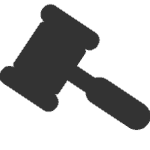 It is currently not legal to operate an online sportsbook within the state of New Jersey. Between the Federal Wire Act, which the DOJ has deemed applicable to US based sports wagering, and a strong opposition from both professional and collegiate sports leagues, the legalization of online sports betting anywhere in the United States is going to be an uphill battle. The good news is that state regulated sports betting is not the only option available to NJ residents.  There are a number of legally licensed and certified offshore sportsbooks that are regulated and located outside of the United States.  There are currently not any New Jersey gambling laws or USA gambling laws that prohibit NJ players from participating in online sports betting at these legally licensed and certified sportsbooks located outside of the US.
Recommended Online Sportsbooks for New Jersey Residents
Following is our listing of legitimate, secure, and high quality online sports betting sites which accept New Jersey players. The list is not very long, and that doesn't really bother us. We are much more interested in providing access to legal and high-quality options than we are just having a long list. Each of these brands has been placed through our review process and has been found to meet our requirements for inclusion in this guide. This means they are legally licensed and certified, offer a secure wagering environment, and provide an overall high-quality sports betting experience. You will also see their bonus information listed so that you have a little bit of preliminary information by which to help you narrow down what sports betting brands you will consider. Most of the Sportsbooks offer live chat with the customer support staff so that you can ask any question you may have about their wagering options, betting lines, or any other aspect of their operation.
| Site Name | Bonus | Rating | Type | USA | Visit Site |
| --- | --- | --- | --- | --- | --- |
| | 50% Max $2,500 | | Sports | | Visit Site |
| | 75% Max $1,000 | | Sports | | Visit Site |
Other New Jersey Gambling Pages
NJ Sports Betting FAQs
What Types Of Sports Are Covered In Online Sports Betting Lines?
The great thing about online sportsbooks is that they cover sports on a global scale.  Not only will you have access to lines for all the popular USA sports events, leagues, players and matches, but you will also be able to bet on a host of international teams, sports and events as well.  You'll find lines on football, basketball, baseball, soccer, hockey, boxing, motor sports, golf, tennis, cricket, darts, ruby, olympic events, and much more. Both professional and college sports are included, and there is a wide range of wagering options to choose from.
Can I Bet On Sports From My Mobile Phone Or Tablet?
Mobile sports betting has become extremely popular, especially with the emergence of live betting and live in play betting.  These types of options allow you to place bets on a sports event while the game or match is taking place.  Each of the sportsbooks recommended on this page offers a mobile sportsbook application that is web based and optimized for mobile use.  You can manage your account, place bets, track scores and progress, among other functions.  It is estimated that more people place bets online through a mobile app than they do on a PC or laptop.
Are There Any Sportsbook Bonuses For NJ Residents?
There certainly are.  The brands listed above all have their current welcome bonus offers displayed for your convenience.   In addition to the welcome bonus, there are also reload bonuses and special bonuses. contests and promotions for seasonal events. An example would be the annual promos offered for the March Madness tournament, or for the Super Bowl.
New Jersey's Efforts To Legalize State Based Sports Betting
Despite the fact that New Jersey has embraced legal state-sponsored online gambling for both the New Jersey online casino and NJ online poker platforms, they have been unable to legalize state based sports betting, though it is not from a lack of effort. They have met with powerful opposition from professional sports leagues such as the NFL, NBA, MLB, and NHL. They have also received opposition from the collegiate sports leagues, specifically from the NCAA. In fact as of this writing SCOTUS is preparing to address the case. As this situation unfolds, we will update this page to reflect its outcome and any industry updates and/or changes which are affected by it.
If NJ is successful in convincing the Supreme Court that PASPA is unconstitutional, then it could fundamentally change the bookmaking market in the United States and finally allow expansion of the industry.  Potential success in rendering the Professional and Amateur Sports Protection Act irrelevant will not impact the ban on US based online sports betting however. In order for online bookmakers to operate legally in the US, the Federal Wire Act would have to be dramatically modified or repealed. For now, licensed offshore sportsbooks are the best option for NJ residents and US residents in general.
Are there any federal laws that affect New Jersey online sports betting?
On the federal level, it has been determined by the Department of justice that the Federal Wire Act does apply to US based online sports betting.  This means that it is not legal to operate an online sportsbook within USA borders.  There are no federal laws which prohibit or criminalize USA players for participating in legally licensed and certified online sports betting that is regulated and operates outside of the United States. In order for a sports betting site to be legally licensed they must be located in and regulated by a jurisdiction which has specifically legalized online sportsbook wagering within their respective territories. This allows them to legally offer online sports betting opportunities to players in the United States or any other location they choose.
How do I find a legitimate and secure New Jersey online sports betting site?
We have developed an intense review process that we place all potentially viable web based Sportsbooks through before they are considered for inclusion in our guide. Relying on the input of professionals who are experienced in the evaluation of online gambling sites through a guide like ours ensures that bettors have access to helpful information that will allow them to make informed decisions regarding their choices for online sports betting participation. Our review process starts out with a phase 1 evaluation of the most critical elements of any online gambling operation. We begin with verifying that the brand is legitimately licensed and holds compliance certifications issued by a respected jurisdiction that is recognized throughout the industry. An online gambling site can only be as legitimate as its licensing governing body.
Next we take a look at their security profile to ensure that it provides the safest environment for the sensitive financial data of their bettors. We expect to see sophisticated SSL coding and data encryption technology as well as substantial fraud prevention systems which are monitored around-the-clock. We do not settle for security protocols which simply meet the minimum licensing requirements and industry standards. We want to see security protocols that rival the profiles of world-class financial institutions. Sports bettors deserve this. We then go on to evaluate the competency of their customer support staff, the efficiency of their banking suite, and the selection of betting lines and wagering options available to their customers.
We take a look at their bonus offers and promotions to ensure that they are legitimate and that their wagering requirements are reasonable. Should a specific sports book meet and/or exceed our requirements with these critical operational elements, then they will be considered for further investigation and potential inclusion in this guide. This initial round of investigation does eliminate a significant portion of low quality and undesirable brands and is the first step in comprising a refined listing of legitimate New Jersey Sportsbooks operating on the Web.
Sports Teams in New Jersey