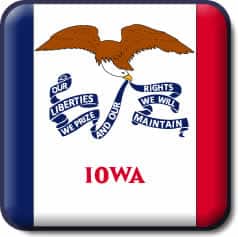 The Hawkeye State is one that has been continuously trying to legalize forms of Iowa online gambling for more than a few years now. The state legislators know that there is a huge opportunity for tax revenue based on the success of their existing brick and mortar casinos. There are already more than 20 casinos in Iowa and various horse tracks that provide more than enough evidence for the state's love for gambling. Despite never having fully passed an online gambling bill, many attempts have been made and a few have even passed through the state Senate by wide margins. Perhaps the next bill will make it through the house and provide Iowa with expanding gambling entertainment and additional revenue.
Although the state of Iowa has tried and failed in multiple attempts to legalize state-licensed online gambling, that doesn't mean that placing bets online is illegal. In fact, its 100% legal to use properly licensed offshore US friendly gambling websites to gambling online and this guide was created to help you understand the details that are involved in that seemingly confusing conundrum. You can unravel the legal details, learn about the available options, banking methods, and look through our list of endorsed destinations to see top examples in an industry that goes largely unappreciated.
Is Online Gambling Legal In Iowa?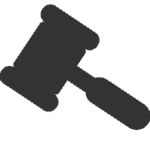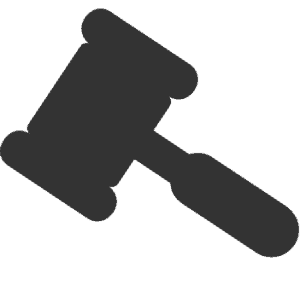 First, we tackle the legal part. Yes, it is totally legal for residents of Iowa to place bets over the internet with legally regulated online gambling websites. There are three important gambling laws in the US that impact online gambling, but none of these laws criminalize the act of placing a bet.  There are also no Iowa state gambling laws that make it a crime to gambling online at legally sanctioned gambling sites. To put it more simply, its only illegal to own and operate an online gambling website within Iowa, it's not illegal to engage in online gambling at a licensed online destination. However, you can get into some trouble in various ways by placing bets with unregulated online websites. This means that before you sign up with an online provider of gambling entertainment you must first validate their regulation is current and exists outside of US federal jurisdiction. The gambling sites listed on this page have all been vetted for legitimacy and legal standing.
Legal Iowa Online Gambling Sites
Below you will find a list of websites that are legally regulated online gambling websites that welcome residents of Iowa. They each have been individually investigated by our team of industry analysts to ensure they possess the proper credentials to operate legally within the industry. They are legally regulated in their respective international locations and voluntarily participate in third-party auditing of their gaming practices in order to acquire their compliance certifications. They also provide high quality and secure online gambling experience.
Site Name
Bonus
Rating
Type
USA
Visit Site
Online Casinos
$3,000
Casino
Visit Site
Full Review
$5,000
Casino
Visit Site
Full Review
$5,000
Casino
Visit Site
Full Review
$9,750
Casino
Visit Site
Full Review
$8,000
Casino
Visit Site
Full Review
Online Sports Betting Sites
$1,000
Sportsbook
Visit Site
Full Review
$1,000
Sportsbook
Visit Site
Full Review
$1,000
Sportsbook
Visit Site
Full Review
$1,000
Sportsbook
Visit Site
$2,500
Sportsbook
Visit Site
Full Review
Online Poker Sites
$500
Poker
Visit Site
Full Review
$1,000
Poker
Visit Site
Other Iowa Gambling Pages
Iowa Online Gambling FAQs
Can I Play Real Money Casino Games Online In Iowa?
Real-money casino games are one of the many online gambling options that you have in the state of Iowa. These companies have gone out of their way to digitize every game that you would likely see in any brick-and-mortar casino in the world. In the casino section of these destinations, you will see table games like craps, roulette, baccarat, and blackjack in addition to hundreds of slot machines, video poker and more. Most of these sites also take it upon themselves to provide specialty games like Keno, pull-tabs and scratch cards as well. Our Iowa online casino guide will provide insight into what to expect when participating in real money casino games online.
Can I Play Poker Online In Iowa?
Online poker is what the legislators in Iowa have focused on in the most recent attempts at getting online gambling legalized in the state of Iowa. Despite not being legal at the state level yet, this doesn't stop residents from seeking out those legally regulated online entities that provide real-money poker rooms that are ready for 100% legal use. You will find variations of poker games you probably didn't even know existed. There is Omaha Hi/Lo, Omaha, Texas hold'em, 32 card draw, stud poker, HORSE, Caribbean Stud, and more that are all played with low medium and high stakes to accommodate all types of players. If you are interested in learning more about legally playing poker online in Iowa, we recommend that you visit our guide to understanding Iowa online poker and what it entails.
Can I Bet On Sports Online In Iowa?
Online sportsbooks are entirely legal for residents of Iowa despite the federal laws that specifically impact online sports betting. Because those laws only work to limit the operation of such a business, residents are free to patronize online sportsbooks that are properly regulated and located within an internationally observed gambling jurisdiction. The questions remain, how does Iowa root for? The Kansas City Chiefs? Maybe the Vikings? Whoever it is that you choose to root for, legally betting on sports in Iowa is possible if you know where to place those bets.
Can I Play Bingo Online In Iowa?
Legally sanctioned online bingo is available for residents of Iowa. Online bingo started out in the industry as merely a specialty game. It has since established itself in the online gambling arena and maintains its rightful place in the industry. Online bingo is not like your grandma's bingo night down at the senior center.  It has evolved into an innovative and technologically stimulating form of gambling entertainment. Although bingo still exists as a "specialty" game at some online casinos, if you're a bingo enthusiast, your best bet is to find the sites that cater to you the most.  Learn how this game has evolved through the online gambling platform and is legally available to Hawkeye State residents with our Iowa online bingo guide.
Will Iowa Legalize State-Based Online Gambling In The Near Future?
They sure are trying. The state of Iowa has seen multiple attempts to legalize some form of online gambling for quite a while now. The first attempt came in 2011 with an online poker bill but it wasn't until 2012 that the Senate committee passed the bill by a wide margin, 11-4. Then the bill against passed the next step in the legalization process but lost steam when it made it to the house and it died into the summer of 2012. There was another attempt in 2013 but the bill also died in a similar fashion because reaching the House. This is a good sign for the future of online gambling in Iowa as it shows initiative and the presence of online gambling proponents. While it may not be legal to own and operate an online gambling operation just yet, it seems like it is on the horizon for the state of Iowa.