Tennessee Online Gambling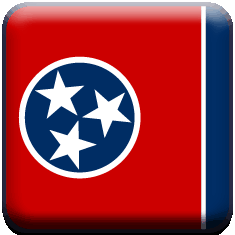 Tennessee is not the friendliest state when it comes to online gambling, particularly domestic gambling offers. However, there are ways to access reputable online gambling services without breaking any state or federal gambling law through licensed offshore platforms.
This guide will inform state residents of the legal online gambling options available to Tennessee players and how they can access trusted sites that will legally and happily accept their online registrations.
Is It Legal To Gamble Online In Tennessee?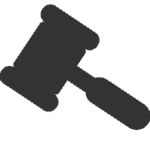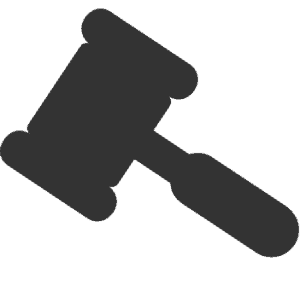 There are no TN gambling laws that explicitly forbid residents from gambling online on licensed offshore gambling sites. TN gambling laws that prohibit gambling and online gambling are directed toward operators and operations based in the state of Tennessee.
Recently Tennessee passed legislation to allow state-regulated online sportsbooks but not at physical locations. Despite passing the online sports betting law in mid-2019, it is unlikely that any online sportsbooks will launch before 2020.
Best Available Tennessee Online Gambling Sites
The sites provided below are considered the best options for Tennessee players looking to find online gambling options. Our team of industry professionals has scoured the internet to find the most legal, trusted, reliable, secure, and entertaining online gambling sites.
Some of the brands below have specialized in casino gambling, sports gambling, and poker gambling while others combine gambling offers onto one platform - TN players can review each to find the best brand for them.
Site Name
Bonus
Rating
Type
USA
Visit Site
Online Casinos
$3,000
Casino
Visit Site
Full Review
$5,000
Casino
Visit Site
Full Review
$5,000
Casino
Visit Site
Full Review
$9,750
Casino
Visit Site
Full Review
$8,000
Casino
Visit Site
Full Review
Online Sports Betting Sites
$1,000
Sportsbook
Visit Site
Full Review
$1,000
Sportsbook
Visit Site
Full Review
$1,000
Sportsbook
Visit Site
Full Review
$1,000
Sportsbook
Visit Site
$2,500
Sportsbook
Visit Site
Full Review
Online Poker Sites
$500
Poker
Visit Site
Full Review
$1,000
Poker
Visit Site
Other Tennessee Gambling Pages
Which Forms Of Domestic Gambling Entertainment Does Tennessee Allow?
When it comes to state-based gambling entertainment, Tennessee only designates certain types of gambling as legal. Others not mentioned are considered illegal. Legal forms of gambling in the state are as follows:
Daily fantasy sports
online sports betting (Pending launch)
Lottery & Keno
Horse race betting
Charitable gaming
Licensed offshore online gambling
What Are The Penalties For Illegal Gambling?
Punishments for illegal gambling in the state of Tennessee range from misdemeanor charges to felony charges. Misdemeanor offenses are often punished by fines, whereas felony offenses can lead to incarceration depending on the charge and previous records.
Individuals can be punished for social gambling, gambling with various illegal gambling devices, machines, instruments, and managing or maintaining gaming houses. Operators of illegal unlicensed online gambling sites in the state of TN are also punishable by the state.
Has Tennessee Ever Considered Legalizing Commercial Gambling?
Yes, there have been numerous attempts by state legislatures to allow different forms of state-licensed gambling but to no avail. House Joint Resolution 109 was the most recent attempt to allow casinos and games of chance within state lines - the bill was introduced in 2017 but failed before the legislative session ended.
Has Tennessee Legalized Domestic Sports Betting?
Yes, while there are no domestic sports betting options available to TN residents at this time, state-regulated online sportsbooks are expected to launch in early 2020. Tennessee jumped on the bandwagon with many other states and enacted domestic sports betting laws after PASPA's removal by SCOTUS.
Until the launch, offshore sportsbooks will be the only available legal option for Tennessee residents. As of now, TN residents looking to wager on real sports events can enjoy sports gambling from licensed offshore online TN sportsbooks.
Do Online Casinos Support Mobile Gambling?
Mobile gambling is accessible through licensed offshore online gambling sites on any mobile device, tablet, or phone. Through responsive HTML5 technology, desktop sites can transform their services and offers directly to a mobile screen no matter the size or device. No functions, features, or navigation tools are lost during this transfer. In fact, most licensed offshore online gambling sites provide exclusive bonuses for mobile users.
Poker players may need to download additional software to play on mobile, but some brands have integrated their poker games to work on mobile browsers without any downloading required - this will need to be verified with the brand TN poker player's intent to use.
Tennessee Online Gambling FAQ's
How Old Do I Have To Be To Play Real Money Online Casino Games In Tennessee?
There are no state-licensed or authorized domestic online casino operations permitted. However, the licensed offshore Tennessee online casinos we share here can legally accept TN players at least 18 years of age or older. Some other brands may only accept gambling patrons over the age of 21. Since these brands are regulated by an offshore jurisdiction, some may have to set the minimum age higher as required by the government the site is licensed by.
Underage gamblers on a licensed offshore online platform can easily be identified as these brands often ask for identity verification documents before allowing players to withdrawal funds. Underage gamblers found on a site will have their account deactivated and winnings forfeited.
What Poker Games Can I Find Online In Tennessee?
Online poker gambling is not authorized by the state legislature and not considered a legal domestic gambling form. Nonetheless, licensed offshore Tennessee online poker sites are legal to use and often utilize proprietary software which requires TN players to download to experience the brand's virtual poker room.
Once downloaded, TN poker players can enjoy several poker game variations, tournaments, and features like Quick Seat, Tournament Sit & Go, Anonymous Table, Zone Poker, Note Keeping, and online bonuses. Poker games through a licensed offshore online provider are often more worthwhile than physical poker venues due to the features and promotions offered online.
What Sports Can I Bet On Online In Tennessee?
Domestic online sports wagering services have not launched yet in the state of Tennessee but licensed offshore online sportsbooks are available and often offer more betting lines and options for domestic and international sports leagues, teams, events, and games.
When wagering through a licensed offshore sportsbook, TN players can find NFL, NBA, MLB, NHL, MLS, World Cup, NASCAR, Olympic, Political, and Entertainment bets to place. TN players can also bet on niche sports and international events like the Tour De France, UFC, Rugby League, Cricket, Billiards, and more.
Can I Play Bingo Online In Tennessee?
Online bingo is not supported by the state and must be accessed from licensed offshore Tennessee online bingo sites. These sites often offer multiple variations of bingo from 30-ball bingo, 75-ball bingo, to 90-ball bingo.
Licensed offshore online bingo sites also host bingo chat rooms that offer their own bingo chat games and side games which utilize casino-style mini-games. Exclusive bonuses are offered online for bingo games like penny cards and free cards, as well as, features not found at traditional bingo halls like automatic daubers.