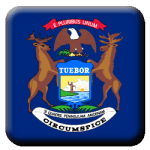 Michigan is also a state with many gambling opportunities. MI has 29 domestic casinos owned by either a federally recognized native tribe or located within the Detroit city limits.
There are also 2 racetracks that accept pari-mutual bets, and an online lottery available to residents over the age of 18. While Michigan is a pro-gambling state, some of the state and federal laws can get confusing.
Is Online Gambling Legal In Michigan?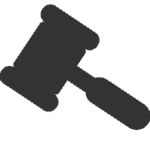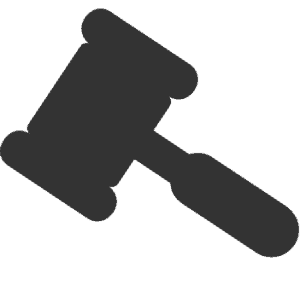 Yes, Michigan residents and visitors are legally allowed to place online wagers through licensed offshore casinos, sportsbooks, racebooks, and more.
Michigan online gambling laws forbid anyone from owning or operating an online gambling site within the state's borders, but there are no laws against utilizing offshore gambling sites.
Legal Michigan Online Gambling Sites
These sites listed below are 100% legal for Michigan residents and feature up-to-date security measures, convenient banking options, customer support, and hold compliance records from local gaming regulators.
Other Michigan Gambling Pages
Michigan Online Gambling FAQs
Can I Play Real Money Casino Games Online In Michigan?
Yes, real-money casino games are allowed and legal when played online through a licensed offshore operator. At the moment, domestic casinos are not allowed to offer online casino games to Michigan residents until lawmakers decide to pass state legislation allowing for this type of gambling entertainment. For further information check out our guide to legal Michigan Online Casinos.
Can I Play Poker Online In Michigan?
Yes, Michigan Online Poker is available to state residents through licensed offshore operators. The DOJ provided clarification on the Federal Wire Act in 2011 when they stated individual states have the authority to legalize or prohibit state-regulated online poker, however, MI has made no move in this direction so far.
Can I Bet On Sports Online In Michigan?
Yes, Michigan online sports betting is allowed through licensed US friendly online sportsbooks operating outside of the United States.
Only a couple of states have enacted online sports betting laws that allow domestic sportsbooks to operate online. Michigan is not one of them, but there has been some chatter since the online gambling bill was introduced in the state legislature.
Can I Play Bingo In Michigan?
Yes, there are bingo halls all over the cities of Detroit, Lansing, and Grand Rapids. With most popular gambling venues making their way to the online platform, even some of the less mainstream options are trending online which include Michigan online bingo.
Bingo players in Michigan are finding out that they have more convenient times to play the games they love without any of the hassles of leaving the house through online means.
Will Michigan Legalize Online Gambling In The Near Future?
Michigan is a state that isn't opposed to gambling as can be seen in the numerous legal gambling venues that the state has. At one point, in 1999 online gambling was technically made illegal after State Bill 563 was passed. However, that only lasted for a year and in 2000 the legislation was nullified as the Public Act 563 was passed.
Since then there are have been no attempts to criminalize the gambling entertainment industry which includes online gambling and sports betting, even as the expansion for these gambling forms spreads across multiple states. Therefore, we would not be surprised to see the state of Michigan warm up to the idea as well.