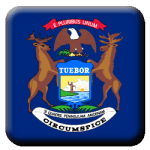 Michigan has more domestic gambling options available than the majority of other US states. With nearly 30 brick-and-mortar casinos inside its borders (most of which are Class III tribal casinos offering the full gamut of game types), racetracks with pari-mutuel horse betting, legal poker rooms, a state lottery, bingo, raffles, and more, if you can bet on it, you can bet on it in MI.
However, the already-robust gaming landscape in Michigan has grown much larger, as the Lawful Internet Gaming Act (Act 152 of 2019) was signed into law, legalizing both domestic online sports betting and domestic online casino gambling, or iGaming.
Of course, MI residents aged 18 and up can also play at international betting sites, which remain allowed under MI law. Our Michigan online gambling guide helps you claw out the truth about all your gaming options in the Wolverine State.
Is Online Gambling Legal In Michigan?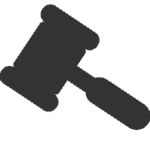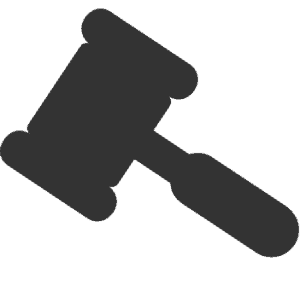 Yes! Michigan online gambling laws have recently been passed – via the Lawful Internet Gaming Act of 2019 – which allows online sports betting, online casino gambling, and online poker.
These amusements are also legal at offshore gambling sites operating internationally. Best of all, these latter sites only require their members to be 18+, while the more limited domestic options have an age minimum of 21 and up.
Legal Michigan Online Gambling Sites
These sites listed below are 100% legal for Michigan residents (18+) and feature up-to-date security profiles, convenient banking options, attentive customer support, and hold compliance records from local gaming regulators to ensure fair iGaming standards and guaranteed payouts.
Site Name
Bonus
Rating
Type
USA
Visit Site
Online Casinos
$3,000
Casino
Visit Site
Full Review
$5,000
Casino
Visit Site
Full Review
$5,000
Casino
Visit Site
Full Review
$9,750
Casino
Visit Site
Full Review
$8,000
Casino
Visit Site
Full Review
Online Sports Betting Sites
$1,000
Sportsbook
Visit Site
Full Review
$1,000
Sportsbook
Visit Site
Full Review
$1,000
Sportsbook
Visit Site
Full Review
$1,000
Sportsbook
Visit Site
$2,500
Sportsbook
Visit Site
Full Review
Online Poker Sites
$500
Poker
Visit Site
Full Review
$1,000
Poker
Visit Site
Other Michigan Gambling Pages
Are Real-Money Online Casino Games Legal In Michigan?
Yes! As of December 2020, Michigan has launched domestic iGaming, or domestic online casinos. These are operated by any number of retail casino companies (both tribal and commercial) in the state, and they allow all MI residents the option to gamble online at 21 years of age and older.
That said, real-money casino games are allowed and legal when played online through a licensed offshore operator, as well.
These Michigan online casinos predate domestic options by decades, and they have been offering residents of the Wolverine State legitimate real-money online slots, online blackjack, live dealer games, video poker, and all other kinds of casino classics.
While domestic options are now an option, these offshore sites accept MI casino players at just 18 years of age and have far more games on tap.
Can I Place Online Sports Bets In Michigan?
Yes, Michigan online sports betting was legalized in 2019 and launched in late 2020. MI sportsbooks operating locally allow bettors aged 21 and up to wager on all professional US and international leagues, as well as on NCAA athletics like Michigan college football and basketball.
Of course, with all the sports teams in MI – and because the Federal Wire Act mandates that only those bettors physically inside Michigan can wager with in-state sportsbooks – you can expect pretty poor odds on all the most popular teams at every level.
If you want the best odds on the Lions, Tigers, Pistons, Red Wings, Wolverines, and countless other clubs, you'll need to wager with international operators like those listed here. These sites take wagers from bettors all across the US, guaranteeing more balanced lines that don't suffer from the dreaded hometown "skew."
Can I Play Online Poker In Michigan?
Michigan online poker has long been available to state residents through licensed offshore operators, though the popular pastime has now been domesticized via the aforementioned Lawful Internet Gaming Act (2019).
Domestic poker options are robust, but players must be 21 in order to participate, which is not the case at legal online poker rooms operating outside of US borders.
These international gambling sites feature the best poker games, from Texas Hold 'Em to Omaha to Omaha Hi-Lo, and there are pot-limit and no-limit games, Sit 'N' Gos, and online poker tournaments for players of every skill level and all financial means. Best of all, you can play for real money at just 18 years old!
Is Online Bingo Available To Michigan Players?
There are bingo halls all over the cities of Detroit, Lansing, and Grand Rapids. With most popular gambling markets making their way to the online platform, Michigan online bingo is more available now than ever.
Still, domestic online bingo options still require players in Michigan to be 21 and up. While 18-year-olds can play bingo at physical bingo venues in the state, the online market requires them to be 21-plus.
This is not ideal, which is why so many MI residents choose to play the games they love at international casinos. These sites offer dozens of varieties of themed bingo titles, with 30-ball bingo, 50-ball bingo, and more.
What Is The Legal Online Gambling Age In Michigan?
If you're playing with a legal online Michigan casino that operates domestically, you have to be at least 21 years old in order to join, bet, and win real money. The same is true for domestic MI online sports betting and poker rooms.
That said, if you select a reputable online operator, you can join at just 18 years of age. These sites are otherwise superior to Michigan's new online options run at the state level, but this reduced age requirement is a great reason to sign up.
Michigan Online Gambling FAQs
Are domestic or international gambling sites better for MI players?
While this depends on your own personal preference, in terms of sheer game variety, convenient availability, gambling bonuses, customer perks, and things like cryptocurrency deposits and withdrawals, it is recommended that you use offshore casinos, sportsbooks, and poker rooms.
Additionally, if you're between the ages of 18 and 20, these sites represent your only legal options.
Some players will certainly prefer their local options, and that's fair enough. But these services are geo-fenced, which means that you can't gamble if you travel outside of Michigan. Also, they don't offer nearly as many online casino games or sports betting lines as you'll get with the best international betting sites that cater to a global clientele.
Ultimately, we suggest that you try out both avenues and go with the one you like best.
Can I gamble online at 18 in Michigan?
Yes! However, to do so, you must use a licensed, reputable overseas gambling site like those listed on this page. To participate in domestic online gambling options in MI, you are required to be at least 21 years old.
When did Michigan legalize online sports betting?
MI legalized sports betting with the passage of the Michigan Lawful Internet Gaming Act of 2019 (LIGA). The requisite legislation was signed into law in December 2019, and it took about a year before online sports betting finally launched in the state. You can read the act in its entirety here.
When did Michigan legalize online casinos? 
Online casinos, or iGaming, was legalized in the state of Michigan in 2019. Domestic Internet casino games were made legal via the same bill that legalized sports betting in the state (i.e. the LIGA – see above).
When did Michigan legalize online poker? 
As with online sportsbooks and online casinos, online poker was formally legalized in the Wolverine State with the 2019 passage and enactment of the LIGA.
What are Michigan's online gambling laws? 
You can access all of Michigan's legislation regarding legal online gambling by visiting the state's official posting of the Lawful Internet Gaming Act. You can find the state's other domestic gambling laws in the Michigan Compile Laws here (Ch. 750.301 et seq.).