North Dakota Online Gambling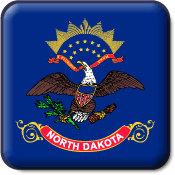 North Dakota has not opted to expand their domestic online gambling options as of yet. On the same note, ND barely has any domestic state-licensed land-based gambling options outside of charitable gambling because the state lacks the motive to change its laws. Because of these legislative shackles, tribal-owned gambling venues dominate ND's gambling market.
Despite no domestic online gambling offers, state residents can legally enjoy licensed offshore North Dakota online gambling sites for their online gambling needs. This guide will discuss licensed offshore North Dakota online gambling sites, and the multiple features and game options available from casino games to poker, bingo, and sports betting.
Is It Legal To Gamble Online In North Dakota?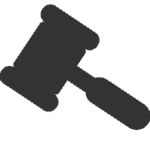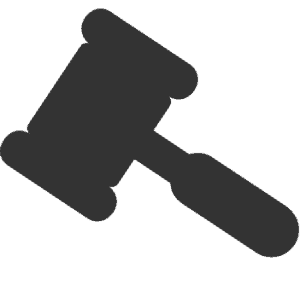 Yes, as long as you only do so through a licensed and regulated online gambling sites. Online casino, poker, and sports betting sites from licensed offshore providers are not explicitly illegal according to ND state gambling laws. Nor does the Federal government prohibit them either, they'd rather let states make laws regarding its legality - only two states specifically prohibit licensed offshore online gambling WA and CT.
ND has had the opportunity to legalize domestic online casino and poker offers since 2011 after the DOJ revisited the Federal Wire Act and to legalize domestic online sports gambling as of May of 2018 when PASPA was repealed.
Top-Rated Offshore Online Gambling Sites For ND Residents
Our team of online gambling experts compiled a list of the best available licensed offshore online gambling sites accepting North Dakota residents. These sites feature a casino, poker room, and/or sportsbook along with mobile and live-game/betting capabilities.
Site Name
Bonus
Rating
Type
USA
Visit Site
Online Casinos
$3,000
Casino
Visit Site
Full Review
$5,000
Casino
Visit Site
Full Review
$5,000
Casino
Visit Site
Full Review
$9,750
Casino
Visit Site
Full Review
$8,000
Casino
Visit Site
Full Review
Online Sports Betting Sites
$1,000
Sportsbook
Visit Site
Full Review
$1,000
Sportsbook
Visit Site
Full Review
$1,000
Sportsbook
Visit Site
Full Review
$1,000
Sportsbook
Visit Site
$2,500
Sportsbook
Visit Site
Full Review
Online Poker Sites
$500
Poker
Visit Site
Full Review
$1,000
Poker
Visit Site
Other North Dakota Gambling Pages
Are There Any Legal Land-Based Gambling Options In North Dakota?
North Dakota has multiple brick-and-mortar casinos owned by native tribes with slots, table games, virtual poker, bingo, and more. There are also designated charitable bingo halls throughout the state. ND residents can also place bets on horse races through both on and off-track locations.
Can I Legally Gamble Online In North Dakota?
Yes, but players must do so through licensed and regulated offshore gambling sites. Players should not gamble on any state-based online gambling sites as these are not authorized by the state, and not regulated or licensed.
Will North Dakota Ever Allow Legal Online Gambling Regulated By The State?
Possibly, a number of states have introduced pro-domestic online gambling legislation during the 2018 legislative session which may be carried over or reintroduced in 2019. ND has the right to vote in legal online gambling via referendum but has yet to begin the process.
What Types Of Additional Features Do Offshore Gambling Sites Have?
Licensed offshore gambling sites support mobile gambling capabilities. On a separate note, licensed offshore online gambling platforms offer live dealer games and live betting options for sports wagerers. Other features like bonuses and promotions act as financial incentives giving players additional money, free spins, free chips, tournament access, or special offers to gamble with at no extra charge.
North Dakota Online Gambling FAQs
How Do I Fund My Online Casino Gambling Account?
Licensed offshore North Dakota online casinos accept traditional (if successful) and alternative payment methods for funding online casino gambling accounts. Traditional payments like major debit or credit cards and bank wires to gambling institutions often are declined by banks due to the UIGEA, a federal law which regulates banking transactions. For this reason, licensed offshore online gambling sites accept cryptocurrency deposits, money transfers, and reloaded gift cards.
What Features Can I Find At Online Poker Gambling Sites?
Licensed offshore North Dakota Online Poker sites will often offer a variety of features exclusively available online. These features can include anonymous tables, sit and go games, multiple hand and table play, tournaments, zone poker, hand history, note keeping, and much more. Bonuses are another exclusive offer to online poker rooms over domestic venues, these can come in the form of free chips, incremental poker bonuses, or match bonuses.
What Wagering Options Are Available At ND Online Sportsbooks?
Licensed offshore North Dakota Online Sports Betting platforms offer wagering options on domestic and international sports leagues, teams, games, and events. Niche sports aren't forgotten either as Billiards, Darts, eSports, Virtual Games, Table Tennis, and more have available betting lines to wager on. Live betting is another offer provided on licensed offshore online sportsbooks - these bets let players earn more or hedge losses.
Where Can North Dakota Players Find Online Bingo Games?
Legal online bingo games can be found on licensed offshore North Dakota Online Bingo sites. On these platforms, players can find multiple bingo game variations, enjoy promotions and bonuses for penny cards or free cards, and use helpful features like automatic daubers. Licensed offshore online bingo sites also offer chat rooms for virtual socializing and extra gaming opportunities.