West Virginia Online Gambling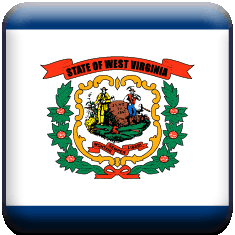 West Virginia is now more pro-gambling than its neighboring state of Virginia. With brick-and-mortar casinos and a domestic sports betting market, West Virginia residents have a lot to take in. Domestic online gambling options have been teased in the past, but nothing has become official yet except for the 2018 launch of domestic online sportsbooks and the 2019 launch of domestic online poker.
Nonetheless, WV gamblers can access licensed offshore WV online gambling sites right now, including online casinos, poker sites, sportsbooks and bingo halls. This guide has helpful information pertaining to the applicable legal protocols, recommendations on the best offshore sites to use, and an overview of pending legislation in the state.
Is Online Gambling Legal In West Virginia?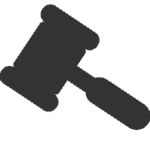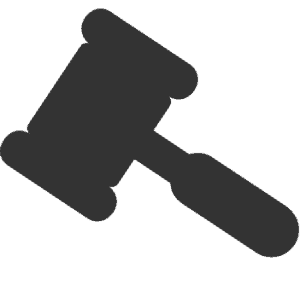 West Virginia gambling laws have not legalized domestic online casino gambling at this time, but it is something that legislators have examined. However, through legislation passed in 2018, West Virginians can legally gamble at domestically licensed online sportsbooks and poker rooms.
Residents can still use licensed offshore gambling sites too. These operators are not defined as illegal according to WV gambling laws or federal gambling laws. Gambling operators that are licensed by an offshore entity must abide by industry standards, security regulations, and international scrutiny thus legitimatizing their business online.
Top-Rated West Virginia Offshore Gambling Sites
The table below is made up of the best available licensed offshore gambling sites. These brands all accept WV bettors and possess licenses and regulations from an international gaming commission. Players can view the available gambling forms, variations, bonuses, perks, and added features licensed offshore online gambling sites can offer with a click of a button.
Site Name
Bonus
Rating
Type
USA
Visit Site
Online Casinos
$3,000
Casino
Visit Site
Full Review
$5,000
Casino
Visit Site
Full Review
$5,000
Casino
Visit Site
Full Review
$9,750
Casino
Visit Site
Full Review
$8,000
Casino
Visit Site
Full Review
Online Sports Betting Sites
$1,000
Sportsbook
Visit Site
Full Review
$1,000
Sportsbook
Visit Site
Full Review
$1,000
Sportsbook
Visit Site
Full Review
$1,000
Sportsbook
Visit Site
$2,500
Sportsbook
Visit Site
Full Review
Online Poker Sites
$500
Poker
Visit Site
Full Review
$1,000
Poker
Visit Site
Other West Virginia Gambling Pages
How Many Gambling Forms Are Legal In WV?
West Virginia permits several different gambling types for residents and visitors to enjoy. The types of gambling that are legally embraced by the government are as follows:
Commercial casino gambling
Poker gambling (brick and mortar and online)
State lottery
Pari-mutuel wagering
Charitable gambling
Online gambling via licensed offshore brands
Sportsbooks (brick and mortar and online)
West Virginia's Casino Presence
West Virginia has multiple brick-and-mortar casino establishments in the state. These venues host slots, table games, special events, concerts, restaurants, race track betting, and more. In fact, some of WV's racetracks have been converted into racinos holding table games, slots, video lottery terminals, and poker.
However, as far as online casinos, there is nothing to offer from a domestically licensed legal standpoint. Nonetheless, WV players can still enjoy online gambling options through licensed offshore casino sites.
Response To 2011 DOJ Decision
In 2011, the US Department of Justice announced that the Federal Wire Act only applies to domestic online sports betting. This authorized states to pass legislation legalizing domestic online casinos and poker sites.
The following year, the West Virginia Lottery Commission launched an assessment into the possibility of legal online casino and poker gambling. Though no legislation came of the assessment, it was a step in the right direction.
In 2018, the Supreme Court repealed PASPA, a prohibitive law against expanded sports gambling. The Wire Act was revisited after SCOTUS ruled PASPA unconstitutional and it was determined the Wire Act's new limitations only prohibited intra-state wagering. Thus allowing states to offer domestically licensed sports wagering to those and only those located within the state's borders.
Have There Been Any Recent Bills On Domestic Online Gambling?
Yes. In 2017, HB3067 was filed in an attempt to legalize domestic online poker and casino gambling. The bill failed to advance.
In 2018, the same bill resurfaced and was co-sponsored by Sean Hornbuckle, Mike Pushkin, Joseph Canestraro, and Mick Bates. The bill would authorize domestic casinos to apply for licenses that would support online gambling. Unfortunately, the bill did not make it all the way through the 2018 legislative session.
Does West Virginia Allow Sports Betting?
Yes. West Virginia became one of the first states to pass sports betting legislation after PASPA, the federal ban on sports gambling, was repealed. The bill allows the state's casino and racino locations to apply for sports betting licenses. There was a soft launch on August 30, 2018, and the official launch of WV based brick and mortar sports gambling options on September 1.
Can WV Residents Access Bonuses?
Yes. Bonuses are available for all WV residents through licensed and regulated offshore gambling sites. These promotions grant bettors additional funds at no additional cost. The most lucrative promotions are match bonuses, also known as Welcome or Reload bonuses. These bonuses offer deposit matched by a percentage up to a fixed amount (i.e. 50% match up to $1,000).
Will West Virginia Move To Legalize Online Gambling?
More than likely, yes. West Virginia is ambitious regarding its gambling forms and we could see the launch of domestic online casinos in 2019.
West Virginia Online Gambling FAQ's
Can West Virginia Residents Gamble Online?
WV online casinos that are licensed and regulated offshore offer a wide variety of gaming selection. Usually, online casinos offer table games, specialty games, games of chance, poker, and occasionally live dealer options or a racebook or sportsbook of some kind. Licensed offshore online casinos are advantageous due to expansive alternative banking methods, hefty bonuses and promotions, and consistent quality service at the convenience of the player.
What Features Can WV Players Find On An Online Poker Site?
Offshore licensed WV online poker rooms offer a variety of poker game variations, tournaments, cheap tournament buy-ins free chips, compounded bonuses, deposit bonuses, and convenience. Some licensed offshore online poker sites provide exclusive features such as anonymous table play, note-keeping, the ability to play multiple hands at multiple tables simultaneously, hand history tracking, quick seats, and skin customizability for downloadable poker software.
What Banking Methods Can I Use For Funding My Online Gambling Account?
Online gambling sites whether domestically licensed or licensed offshore must utilize alternative banking options due to banking regulations in place due to the UIGEA. The UIGEA penalizes banks for knowingly processing gambling transactions, therefore, licensed offshore online gambling sites to accept various deposit methods. These methods can include depositing via prepaid gift card, cryptocurrency, Money Order, and personal transfers. While they accept debit cards, credit cards, and bank wiring, the success rate of these methods processing is low due to the UIGEA.
Can I Play Bingo Online In West Virginia?
Yes but only through licensed offshore online bingo sites. West Virginia gambling laws have no provisions to legally license and regulate online bingo platforms but also makes no mention of licensed offshore bingo gambling being prohibitive. Thus, West Virginia online bingo games licensed and regulated by an offshore jurisdiction are legally available to gamble on.