South Carolina Online Gambling
The Palmetto State is not the first thought to come to mind when it comes to gambling, especially in the southern region of the US, but South Carolinians can still access some forms of gambling.
Online gambling has grown in popularity, particularly in states like SC where residents often choose to legally gamble through licensed and regulated offshore sites because the state fails to provide more gambling entertainment options.
Here you will find information concerning South Carolina online gambling options, including legal online casino, poker, bingo, and sports betting destinations available to state residents and visitors.
Is It Legal To Gamble Online In South Carolina?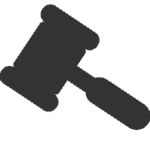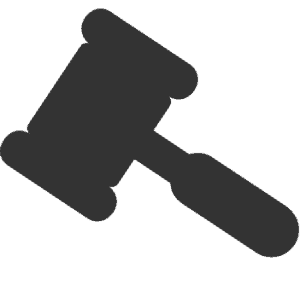 SC gambling laws may be strict, but they do not specify licensed and regulated offshore gambling sites as being illegal. This omission coupled with the legal support from an international jurisdiction which the offshore site is based in makes licensed offshore brands the best legal option for SC residents at the moment.
There are not any SC state gambling laws or US federal law that prohibit SC residents from engaging in legally sanctioned online gambling entertainment provided by operators that hold the proper credentials and are subject to legitimate regulatory oversight through a governing jurisdiction and licensing agency.
Top-Rated Offshore Gambling Sites For South Carolina
When looking for online gambling brands, you want to ensure they are legal. Our team of online gambling specialists constructed the table below after screening many different operators in the digital space by checking for licensing and regulation along with extraneous features like game selection, security protection for your data, customer support and more.
Site Name
Bonus
Rating
Type
USA
Visit Site
Online Casinos
$3,000
Casino
Visit Site
Full Review
$5,000
Casino
Visit Site
Full Review
$5,000
Casino
Visit Site
Full Review
$9,750
Casino
Visit Site
Full Review
$8,000
Casino
Visit Site
Full Review
Online Sports Betting Sites
$1,000
Sportsbook
Visit Site
Full Review
$1,000
Sportsbook
Visit Site
Full Review
$1,000
Sportsbook
Visit Site
Full Review
$1,000
Sportsbook
Visit Site
$2,500
Sportsbook
Visit Site
Full Review
Online Poker Sites
$500
Poker
Visit Site
Full Review
$1,000
Poker
Visit Site
Other South Carolina Gambling Pages
Does South Carolina Have Brick-And-Mortar Gambling Options?
Yes and no, there are numerous land-based bingo halls but no land-based casino venues. There are also no physical sportsbook locations at this time. Floating casinos or riverboat gambling is the closest brick-and-mortar gambling option made available in SC, however, the game selection is quite limited.
Is Social Gambling Legal In South Carolina?
Social gambling is considered illegal in South Carolina and there have been arrests made enforcing this. The SC Supreme Court is adamant in their stance that social games, no matter the size, are illegal. Despite social games equating games with zero rake, or pro-bono, and purely for entertainment, SC law enforcement does not discriminate when it comes to illegal gambling.
Is Charitable Gambling Available In South Carolina?
Charitable bingo games are allowed, but they must fit strict criteria under the SC Department of Revenue's Bingo Licensing and Enforcement. Charitable raffles were legalized in 2014. Each charitable gambling form falls under a different class distinction and each one carries its own licensing and application terms.
What Do Offshore Online Gambling Sites Have To Offer?
Licensed offshore gambling sites host a variety of activities that South Carolinians can get in on. With the high number of games available, offshore gambling sites keep things interesting and accommodate all kinds of bettors. The top gambling categories include:
Online casino gambling
Online poker gambling
Online sports betting
Online bingo
Has South Carolina Attempted To Pass New Gambling Legislation?
There was a bill that surfaced in the SC House of Representatives (H 3102) that would have legalized pari-mutuel wagering, sports betting, casino gambling, and poker. Essentially, this bill would shift the state of gambling in South Carolina. However, the bill did not make it out of the committee and died in the House.
Will South Carolina Look At More Domestic Gambling In The Future?
South Carolina is in control of their own destiny. They can legalize brick-and-mortar casinos, poker, and sports betting if they want. They can also legalize domestic online casinos, poker, and sportsbooks. Since the state is historically against gambling, it does not seem likely they will pass any new laws soon that would expand gambling within their borders.
South Carolina's Illegal Online Gambling Bust
In 2011, the Greenville US Attorney's Office, Sherriff's Office, and federal authorities were able to seize over $2 million after a case pinpointed two companies that were transferring money between online gamblers. Illegal unlicensed offshore gambling operators were caught and charged with money laundering, fraud, and violating the Unlawful Internet Gambling Enforcement Act.
SC's role in the bust is a determining factor in their stance on any form of online gambling, legal or otherwise. The SC friendly online gambling sites found on this page are all opeating legally within the industry and posses legitimate licensing and compliance credentials.
South Carolina Online Gambling FAQs
Can I Play Real Money Online Casino Games In South Carolina?
Yes, despite the lack of domestic casinos there are no laws that forbid South Carolinians from playing online casino games from offshore sites. Our guide to SC online casinos is a great place to gather information on how to play legal online casino games.
Can I Play Poker Online In South Carolina?
Yes, offshore poker sites have been offering their services to South Carolina residents for several years now. State gambling laws do not affect the play only the operator and in this case, there are no laws directed towards prohibiting gambling on licensed offshore sites in general. For further information check our resource page to legal SC online poker.
Can I Bet On Sports Online In South Carolina?
Yes. While many South Carolinians are hoping for sports betting legislation in the wake of PASPA's repeal, it does not seem likely given the states current stance on gambling. Offshore SC sportsbooks currently offer 100% legal sports betting opportunities to South Carolina residents.
Can I Play Bingo Online In South Carolina?
Yes, there are no laws that forbid SC residents from playing bingo online when the site is located offshore. SC online bingo games feature more options than traditional bingo houses and additional features that take the game to the next level.
Can South Carolina Residents Play USA Domestic Online Wagering Games?
Currently no. The Federal Wire Act prevents states from offering wagering games from crossing state lines. While SC residents can travel to Vegas or the next state over with legal domestic gambling options and play, they are not allowed to access these sites online while in a state that does not have regulated online domestic wagering games.