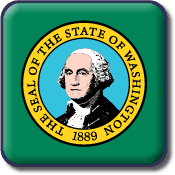 The state of Washington is very restrictive toward what the state may offer its residents in terms of gambling. The state's laws are deliberate and clear in terms of what is legal and what is not, and for the most part, prohibits numerous forms of gambling, including online gambling.
The state offers some land-based forms of gambling, primarily tribal casinos with a few state-licensed commercial venues. Tribal casinos can provide more offers than Washington's commercial casinos, as commercial venues are limited to poker and some table games while tribes can offer bingo, slots, and more.
Aside from these options listed above, licensed offshore gambling sites accepting WA residents are available, however, it is technically against state law to use them.
We do not condone any sort of illegal activity as our job is to provide clear and accurate information about online gambling options legally available. Any Washington residents who choose to use these sites are doing so at their own risk.
Is Online Gambling Legal In Washington?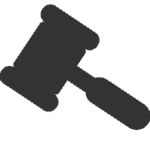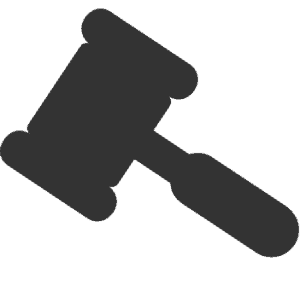 No, Washington statutes state all forms of internet gambling are illegal. WA gambling laws even go so far as to name licensed foreign operators as prohibited from serving WA residents. In Washington's eyes, it doesn't matter if the site is licensed or not, they do not want online gambling in their state.
While the state lacks the resources or interest in enforcing this law, it is not outside the realm of possibility for them to decide that they want to crack down at some point.  It would be costly and would require them to spy on the internet usage of their citizens, which would not be popular.  Is it likely that gamblers would be confronted about gambling online?  No.  Is it absolutely impossible?  No.
Top Rated Offshore Gambling Brands For Washington
Again, we do not condone any sort of illegal gambling activity, however, the table below comprises top rated licensed offshore gambling sites which are US friendly and federally acceptable. If anyone is going to proceed with online gambling entertainment, its best to at least do so through a legitimate destination. Washington residents can access these sites, but will be in violation of state law – Use at your own risk.
Other Washington Gambling Pages
What Forms Of Gambling Are Legal In Washington?
Washington does have some legal gambling types for residents to participate in. The list of gambling forms authorized as legal includes:
Commercial casino gambling
Tribal gambling
Poker
Pari-mutuel wagering
Lottery
Charitable gaming
Social gaming
Sports pools
Does Washington Host Brick-And-Mortar Casinos?
Yes. By an overwhelming majority, the casinos in Washington state are tribal-owned, however, there are some state-licensed commercial casinos. As per the Indian Gaming Regulatory Act which passed in 1988, the state has formed many compacts with all local 29 tribes. Each tribe maintains a current gaming compact with the state after being federally recognized by the US Government.
Washington's Sport Pools
Currently, the only type of legal sports betting in the state is through 100-square sports pools. According to the law, sports pools are only legal if the board is based on a single event, there are 100 equal squares, representative numbers are randomly assigned to the squares, and no more than $1 may be charged per square. Washington has yet to introduce legislation which would modernize sports gambling offer or present online sports gambling capabilities.
Commercial Casinos In WA
Washington has several state-licensed casinos, however, these are small operations which only conduct table game gambling and poker gambling. According to the laws, "all slot machines, video poker and video pull-tabs, pachinko and pachislo machines, and other electronic games of chance are illegal." However, tribal casinos can offer these types of games as part of their compact agreement and even offer bingo.
What Is The Legal Age To Gamble In Washington?
The legal gambling age in the state of Washington is 18, except for venues which serve alcohol as they may increase their minimum age to 21. Underage gambling is considered a civil infraction and carries penalties of fines up to $125, community service, court costs, and the forfeiture of any winnings.
Has Washington Looked At Any New Legislation?
No, and as of the time of this writing, there has been no passage of any new gambling legislation. All of the recent gambling legislation presented in 2018 had nothing to do with legalizing domestic online casinos, poker, or sports betting. There also were not any legislative efforts towards brick-and-mortar sports betting.
Will I Get In Trouble For Using Offshore Sites?
There is a possibility of this. however, our research has found that the enforcement of these laws is aimed at illegal gambling operators more than individual users. That being said, it is still illegal to use any type of online gambling provider while in the state of Washington.
Washington Online Gambling FAQ's
Can I Play Real Money Casino Games Online In Washington?
Yes, but at the player's risk. While online gambling is outlawed in Washington, there are some WA online casinos which will still accept WA residential registration.
Can I Bet On Sports Online In Washington?
Yes, but it is risky. While the state does not have the resources for tracking every online bet placed in WA state lines, there have been some arrests for illegal sports betting in the past. However, most of the arrests were for illegal domestic sports betting operations and not online sports betting provided by licensed offshore WA online sportsbooks.
Can I Play Poker Online In Washington?
There are no domestic options for online poker play, but there are some offshore poker rooms which will accept WA bettors. While Washington gambling laws outlaw online poker many residents weigh the risks and continue to play. Our guide to WA online poker rooms will explain in further detail the offshore poker market and how WA residents can get in on the action.
Can I Play Bingo Online In Washington?
There are some licensed offshore online bingo sites which will accept WA residents. However, this is considered online gambling and is illegal according to state law. Our guide to WA online bingo will discuss in detail the different options players have in those areas.