Washington Online Gambling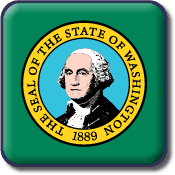 Washington online gambling has not been legalized in any form, despite the state offering most types of gaming in a brick-and-mortar capacity.
There are roughly 35 tribal casinos in WA, with most of them being Class III venues. WA also has an interstate lottery, horse racing betting, and several dedicated poker rooms or card rooms throughout the state. In March 2020, Washington legalized sports betting, but this is limited to in-person betting at tribal casinos.
While most states have no laws against playing with online gambling sites operating outside of US jurisdiction, WA does in fact officially bar this activity. Still, the law is historically unenforced, and all the best online casinos, sportsbooks, and poker rooms accept players from WA aged 18 and up.
Is Online Gambling Legal In Washington?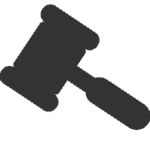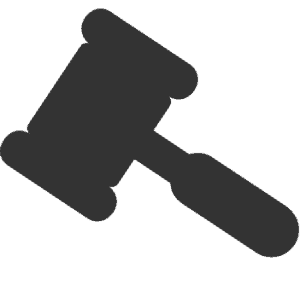 No. Washington statutes state all forms of Internet gambling are barred.
That said, WA gambling laws, while notorious for this, are apparently unenforced, and in over 15 years covering the industry in WA, we've never heard of a single resident getting so much as cited for betting real money online.
That said, if you decide to sign up and play at an US-friendly gambling site operating overseas, you must do so only at your own risk. The best sites all accept WA members (18+), but we must insist that you abide by all local gaming mandates.
Top-Rated Offshore Gambling Brands For Washington
The table below comprises the top-rated legally licensed offshore gambling sites which are US-friendly and take members from the Evergreen State. Washington residents can access these sites freely, but you must do so only at your own risk, given the current status of WA gambling laws.
Site Name
Bonus
Rating
Type
USA
Visit Site
Online Casinos
$3,000
Casino
Visit Site
Full Review
$5,000
Casino
Visit Site
Full Review
$5,000
Casino
Visit Site
Full Review
$9,750
Casino
Visit Site
Full Review
$8,000
Casino
Visit Site
Full Review
Online Sports Betting Sites
$1,000
Sportsbook
Visit Site
Full Review
$1,000
Sportsbook
Visit Site
Full Review
$1,000
Sportsbook
Visit Site
Full Review
$1,000
Sportsbook
Visit Site
$2,500
Sportsbook
Visit Site
Full Review
Online Poker Sites
$500
Poker
Visit Site
Full Review
$1,000
Poker
Visit Site
Other Washington Gambling Pages
Can I Play Real-Money Casino Games Online In Washington?
Yes, but you must do so only at your own risk. While online gambling is technically outlawed in Washington, there are some WA online casinos which will still accept residents from the state, provided they are at least 18 years of age.
Our advice is to follow all local gambling ordinances, but if you insist on playing with an offshore online casino in WA, then you should only use the sites listed here. These operators are licensed, regulated, and highly respected in the industry, and they protect your private information with state-of-the-art encryption.
For added anonymity and security, we recommend that all online gamblers (regardless of which state they call home) use Bitcoin or another cryptocurrency when making deposits and claiming withdrawals.
Can I Bet On Sports Online In Washington?
You can, but this activity still constitutes online gambling, which the state of WA has nominally outlawed.
As with online casino gaming, we've never heard of any Washington resident being cited, fined, or otherwise inconvenienced by the state or local government for participating in Washington online sports betting, but there is a small risk there.
If you decide to bet on sports over the Internet, please be sure to use only the most reputable and well-established sites per our guide to WA online sportsbooks.
Can I Play Poker Online In Washington?
There are no domestic options for online poker play, but there are some offshore poker rooms which will accept WA bettors.
While Washington gambling laws outlaw online poker, many residents weigh the risks and continue to play. Our guide to WA online poker rooms will explain in further detail the offshore poker market and how WA residents can get in on the action.
Can I Play Bingo Online In Washington?
In WA, even online bingo is considered to run afoul of state gaming laws. Of course, the same advice applies: We recommend that you follow all local mandates when considering whether or not to gamble online, but the choice is ultimately yours.
If you decide to whip out the digital blotter and play bingo online, our guide to WA online bingo details all the different options that 18+ players have to enjoy this classic game over the Internet.
What Is The Legal Age To Gamble In Washington?
The legal gambling age in the state of Washington is 18 years old, except for Class II and Class III tribal venues which serve alcohol, as these often increase their minimum age for entry to 21.
If and when Washington legalizes domestic sports betting, online casino gambling, or online poker, the age to participate will almost certainly be set at 21 and up.
On the other hand, offshore sites accepting WA residents require their members to be just 18 or older before they can bet and win real money online.
Has Washington Looked At Any New Gambling Legislation?
To some degree, yes. In 2020, Washington finally legalized sports betting, though bets must be placed in person at tribal sportsbooks. There is no online component, which is something that was debated in congress and ultimately decided against.
While the state is likely to pursue online gambling in some form or another in the future, it will probably start with the domestic sportsbook market before considering online casinos or online poker rooms.
Washington Online Gambling FAQ's
Will I get arrested for gambling online in Washington?
You'd be the first. While WA has nominal laws barring all online gambling, we have never read any articles or seen any news reports that lead us to believe the law is actually being enforced.
Technologically, such a law is nearly impossible to enforce, given the lack of governmental resources to track low-priority online activities of private individuals.
Still, because the law is the law, there is always an outside chance that you could receive a fine or be otherwise legally challenged for gambling online in the Evergreen State.
What are the best Brick-And-Mortar Washington Casinos?
That's going to come down to proximity and preference. There are over 30 brick-and-mortar tribal casinos in Washington, most of which offer traditional Class III table games and sports betting.
Two of the most popular destinations are the Muckleshoot Casino in Auburn, WA (which boasts the largest gaming floor in the state), and the Northern Quest Resort & Casino in Airway Heights, WA (which has the look and feel of a more Vegas-style gambling destination).
Are there any commercial casinos in WA?
Not really. There are a few commercial (or partially commercial) gaming destinations in WA, but the only venues allowed to offer traditional table games in the state are tribal casinos.
What forms of gambling are legal in Washington?
Washington has numerous legal gambling types for residents to participate in. The list of gambling forms authorized as legal includes the following amusements:
Tribal Class II Gambling
Tribal Class III Gambling
Limited Commercial Gaming
Sports Betting (No Online)
Poker Rooms and Card Rooms
Horse Racing Betting
Lottery + Powerball, Mega Millions
Charitable Gaming
Social Gambling