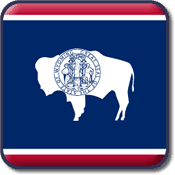 Wyoming is one of the least populated states in the country. Perhaps this is why their gambling options are so limited. The state has no state-licensed or authorized online gambling options.
However, WY players can legally use licensed offshore online gambling sites while the state decides whether to pursue expanded gambling forms online.
This guide will discuss licensed offshore online Wyoming gambling sites, domestic gambling options, and how gambling laws came to pass in the state.
Is It Legal To Gamble Online In Wyoming?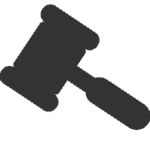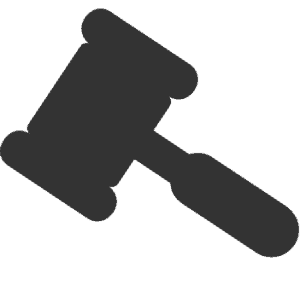 Wyoming's gambling laws do not explicitly prohibit licensed offshore online gambling, nor does the federal government hold any prohibitions against the domestic use of licensed offshore online gambling platforms.
However, domestic state-based online gambling platforms as illegal to operate or own due to a lack of legislation permitting domestic online gambling sites.
Best Wyoming Online Gambling Sites
Our team put together the table below after scouring the internet to find the best available offshore sites. We screened each brand for its licensing and regulation offshore but also verified their strong security features, customer support options, and bonuses. All of the sites listed below are legal in the eyes of Wyoming and offer some either specialization in online gambling or a mix of poker, casino, bingo, and sports gambling.
Site Name
Bonus
Rating
Type
USA
Visit Site
Online Casinos
$3,000
Casino
Visit Site
Full Review
$5,000
Casino
Visit Site
Full Review
$5,000
Casino
Visit Site
Full Review
$9,750
Casino
Visit Site
Full Review
$8,000
Casino
Visit Site
Full Review
Online Sports Betting Sites
$1,000
Sportsbook
Visit Site
Full Review
$1,000
Sportsbook
Visit Site
Full Review
$1,000
Sportsbook
Visit Site
Full Review
$1,000
Sportsbook
Visit Site
$2,500
Sportsbook
Visit Site
Full Review
Online Poker Sites
$500
Poker
Visit Site
Full Review
$1,000
Poker
Visit Site
Other Wyoming Gambling Pages
Which Forms Gambling Does Wyoming Allow?
Wyoming only designates certain gambling types as legal. They are as follows:
Casino gambling (tribal-run)
Poker
Bingo
State lottery
Pari-mutuel wagering
Charitable gaming
Online gambling through licensed offshore sites
What Is The McGill Act?
The McGill Act was a law passed in 1901 which banned all forms of gambling. Prior to this law, gambling could be found in Wyoming because it was considered a frontier state filled with card-sharks and gamblers. It wasn't until the 1980's that casino gaming surfaced thanks to the Indian Gaming Regulatory Act.
Wyoming's Classification Of Gambling
Wyoming looks at gambling as "…risking any property for gain contingent in the whole or in part upon lot, chance, the operation of a gambling device or the happening or outcome of an event, including a sporting event, over which the person taking a risk has no control…"
This definition comes from Section 6-7-101 of Title 6 Crimes and Offences, Chapter 7 Offenses Against Public Policy, Article 1 Gambling.
What Are The Penalties For Illegal Gambling?
Pursuant to Wyoming law, a person who engages in unlawful gambling is committing a misdemeanor offense. This is punishable by imprisonment of no more than six months and fines of up to no more than $750, or both.
Has Wyoming Ever Considered Legalizing Commercial Gambling?
There was a time in 2015 where lawmakers considered creating a Gaming Commission to oversee the implementation of legal commercial casinos. This proposal was abandoned after the session ended and interest seemed to wane. Our records do not indicate any more efforts towards legalization.
What About Domestic Online Gambling?
Since Wyoming's gambling laws do not cover online gambling, the state hasn't been able to launch a domestic market. While other states in the US have jumped at the chance to do so, Wyoming simply does not share the same demand. The state is often looked at as remote and more natural, which doesn't fit the narrative for digital gambling. Which is why WY players seeking online casino games must use licensed offshore WY online casinos.
Has Wyoming Legalized Sports Betting?
While pari-mutuel wagering is legal, Wyoming has not moved to legalize standard regulated sports wagering. PASPA was repealed, clearing the path for the state to introduce legal betting options. However, Wyoming's gambling infrastructure is poorly equipped to deal with sports gambling. Therefore, utilizing licensed offshore WY online sportsbooks is the best option for WY bettors.
Do Offshore Gambling Sites Support Mobile Betting?
Yes. The offshore gambling sites listed in the table above support mobile gambling through web-based applications. WY players can access these platforms through their preferred mobile device's browser - there is no app download required.
Wyoming Online Gambling FAQ's
What Real Money Casino Games can I Find Online While In Wyoming?
Wyoming players can enjoy various slot titles, live dealer games, table games, and specialty games from licensed offshore online casinos. Each of the game categories mentioned offer their own variations of each game (blackjack, roulette, craps, bingo, keno, etc) providing hours of wholesome entertainment.
What Poker Features Can Be Found Online?
Licensed offshore WY online poker sites offer multiple features for their online poker games. These features can include note keeping, anonymous table play, multiple hand play, hand history, and much more. Other available features include bonuses and tournaments.
What Sports Can I Bet On Online While In Wyoming?
Licensed offshore online sportsbooks offer numerous sports wagering options on domestic and international leagues, teams, events, and games. With a wide array of betting lines on major, minor, and niche sports, political events, and entertainment WY bettors have a lot of wagering options to choose from.
What Bingo Games Can I Find Online In Wyoming?
Licensed offshore WY online bingo halls support various bingo games for WY players to gamble with. Online bingo games can be themed, progressive, or a number of different ball variations like 30-ball, 60-ball, and 90-ball bingo games. Other available online bingo games include side games and bingo chat games.