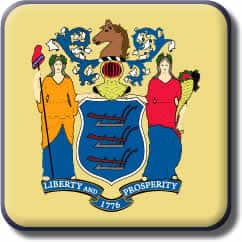 The poker industry in New Jersey's Atlantic City gambling region has had quite a transformation in the last 5 years with the launch of the NJ online poker platform. These online poker sites are owned and operated by various members of the distinguished Atlantic City casino industry and are licensed and regulated by the state of NJ. Aside from Nevada and Delaware, New Jersey is one of the few states offering state-based online gambling opportunities to their residents and visitors.
This portion of our guide is dedicated to taking a close look at New Jersey poker. Both online and brick-and-mortar options will be addressed, with an emphasis on understanding the online card-playing arena. Our intention is to provide a valuable resource and guide that will strengthen the position of our visitors when making informed decisions regarding their online gaming activity. We take a look at the legalities, the available options, and how to navigate the poker "table" in NJ.
Is Online Poker Legal In New Jersey?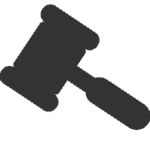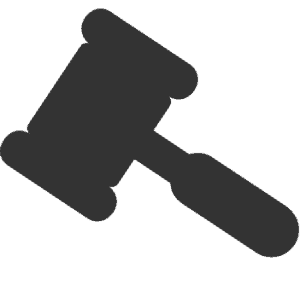 Yes, it is legal for residents and visitors to participate in online poker games. State laws were modified in 2013 to allow legal online poker gambling that is owned and operated within the state of New Jersey, specifically Atlantic City. These sites are licensed and regulated by the state. The state has allowed legal brick-and-mortar poker gameplay for quite some time. You can learn more about the legality of gambling in the Garden State by reviewing our guide to New Jersey online gambling laws.
Please note that several offshore gambling sites offer poker cash tables and tournament play, but these sites are mostly no longer accepting NJ residents as new customers. While it is not illegal to use these sites from within NJ, they will not pay out to customers with a New Jersey address, and they use geo-fencing technology to ensure that NJ players don't try to sign up. If you want to use an offshore poker solution, you have to do so from outside NJ state borders. Otherwise, a legal domestic option is your only bet.
Other New Jersey Gambling Pages
New Jersey Online Poker FAQs
What Games Are Offered At New Jersey Online Poker Sites?
While game selection at the state-based poker rooms may be limited, you will find multiple variations of Texas Hold 'Em, Omaha, and Stud poker, as well as more exotic games such as Caribbean Stud and HORSE.  Premium online poker rooms will also offer an active tournament schedule that provides a variety of tournament options and promotions around the clock.  Thanks to technological advancements in the online gambling industry, mobile poker sites are now available and offer a remarkably robust gaming experience from your smartphone or tablet.
Are There Any Online Poker Bonuses Available In NJ?
Yes, state-based poker sites offer various incentives for playing poker online. Typically, you will find the traditional welcome bonus in which the poker site offers to match a percentage of your deposit up to a maximum amount. The welcome bonus offers are usually awarded incrementally so the more you play, the more of your bonus money you unlock.
How Do I Know If A New Jersey Online Poker Site Is Legitimate?
It is a safe assumption that the online poker sites licensed by the state of New Jersey are legitimate.  The state is well versed in regulating the gambling industry. The best way to ensure that you play at a legally sanctioned and reputable poker site is to consider the input of industry professionals such as the creators of this guide.
Land Based Poker Rooms Located In NJ
http://www.caesarsac.com/casino/poker/
http://www.harrahsresort.com/casino/poker/
http://www.ballysac.com/casino/poker/