Wisconsin Online Gambling
Wisconsin gambling exists through several channels, including tribal-owned facilities. Although the state has not made any effort to legalize state-regulated online gambling of any kind, there are still legal online gambling options available through licensed and regulated offshore online gambling sites that accept Wisconsin residents.
This guide will cover all the options that Wisconsin residents have in terms of online gambling including poker, casinos, sportsbooks, bingo, and charitable gaming.
Is It Legal To Gamble Online In Wisconsin?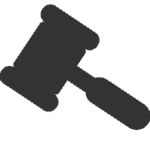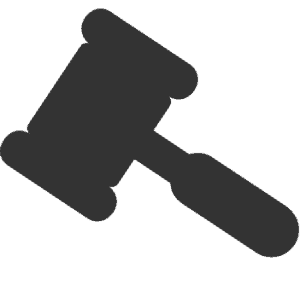 Yes it is, as long as gamblers are careful about where they place their bets. It is not legal to own or operate an online gambling site inside of WI borders.  The Wisconsin gambling laws do not categorize licensed gambling sites based in offshore jurisdictions as illegal. As long as the online destination you are gambling at possesses the proper licensing, regulatory oversight and compliance certifications and isn't operating within the state, then you are not violating any laws.
Top Rated Wisconsin Online Gambling Sites
It is crucial to ensure that the online gambing site you are using is both licensed and regulated by an international gaming commission. All of the sites listed in this guide are legal in the eyes of WI laws based on their licensed offshore status.
Site Name
Bonus
Rating
Type
USA
Visit Site
Online Casinos
$3,000
Casino
Visit Site
Full Review
$5,000
Casino
Visit Site
Full Review
$5,000
Casino
Visit Site
Full Review
$9,750
Casino
Visit Site
Full Review
$8,000
Casino
Visit Site
Full Review
Online Sports Betting Sites
$1,000
Sportsbook
Visit Site
Full Review
$1,000
Sportsbook
Visit Site
Full Review
$1,000
Sportsbook
Visit Site
Full Review
$1,000
Sportsbook
Visit Site
$2,500
Sportsbook
Visit Site
Full Review
Online Poker Sites
$500
Poker
Visit Site
Full Review
$1,000
Poker
Visit Site
Other Wisconsin Gambling Pages
What Is Legal In Wisconsin?
Wisconsin gambling laws are clearly defined in what they do and don't offer. The following gambling categories are classified as legal by the local government:
Pari-mutuel racing
Bingo
Charitable gaming
Lottery
Tribal casinos
Online gambling through offshore sites
Wisconsin Domestic Online Gambling
Clause 6 of Section 945.01 dictates illegal wire communication facilities as,
"..any and all instrumentalities, personnel, and services, among other things the receipt, forwarding or delivery of communications used or useful in the transmission of writings, signs, pictures, and sounds, of all kinds by means of wire, cable, microwave or other like connection between the points of origin and reception of such transmission."
Again, this only applies to Wisconsin based online gambling platforms.
Are There Brick-And-Mortar Gambling Halls In Wisconsin?
Yes. Wisconsin boasts multiple tribal-owned brick-and-mortar casino locations. There are also bingo halls scattered throughout the state.
Evolution Of Legalized Gambling In Wisconsin
The Evolution of Legalized Gambling IN Wisconsin was a study conducted by the Legislative Reference Bureau. It traced gambling throughout Wisconsin's history in order to determine which betting forms should continue to be allowed.
In 1993, after the study, Wisconsin voters approved the following:
Any state-operated or private casino gambling would require legislative change to the state constitution
Riverboat casino gambling would not be permitted
Video poker and other off-reservation gambling types would not be allowed
Pari-mutuel wagering could continue
State lottery could be continued
Obviously, the gambling spectrum has changed in the time since this occurred. However, Wisconsin hasn't passed new laws yet.
Will Wisconsin Legalize Domestic Online Gambling?
Wisconsin has not put forward any legislative attempts on domestic online casino or poker sites. The state would need to amend or repeal their current stance on domestic online gambling before any sites could launch.
Since WI casino gambling is tribal-owned, this would require amendments to the tribal-state compacts as well. This process could take a long time and serve as a reason why domestic online gambling is never visited.
Has Wisconsin Approached Sports Betting?
Wisconsin has not tackled the prospect of legal sports wagering as of yet. The state has been able to launch legal sports betting since earlier this year. Again, this would require renegotiations of the existing state-tribal compacts.
Is Daily Fantasy Sports Legal In Wisconsin?
Representative Tyler Vorpagel introduced a bill that would legalize and regulate DFS operators in Wisconsin. All operators would be required to pay a $150,000 licensing fee and comply with specific regulations. If an operator should choose to not abide by these regulations, they risk losing their license and possible fines.
Wisconsin Online Gambling FAQ's
Can I Play Real Money Online Casino Games In Wisconsin?
Yes. In Wisconsin, there are no laws that forbid residents or visitors to the state access to licensed offshore casino sites. Our guide to WI online casinos will cover the basics while going into detail about what games and services are offered by legal offshore casino sites.
Can I Play Poker Online In Wisconsin?
Yes, despite popular belief online poker is not illegal in the United States or Wisconsin. Our guide to WI online poker will discuss the legalities surrounding the offshore service and why many people wrongfully believe online poker is still illegal.
Can I Bet On Sports Online In Wisconsin?
Yes. There are no laws against betting on sports from a licensed offshore sportsbook, however, domestic-based online sportsbook betting is illegal. Check out our page on WI online sportsbooks to learn more about the trusted online sports betting industry.
Can I Play Bingo Online In Wisconsin?
Of Course. Just like poker, sportsbooks, and casinos, bingo is available online through licensed offshore bingo sites. Our guide to WI online bingo will help you find the right online bingo hall to fit your playing style.
Why Should I Bet At A Licensed Online Wagering Site?
A licensed online wagering site gives the account holder or user an added sense of security. It is not a law that you must use a licensed site, but the US federal government suggest that if you bet online, it should be from a licensed and regulated site.
There are a lot of shady sites that are only interested in taking your money, that why we have a team of industry professionals that vet every site we suggest. We only suggest the top-rated, licensed, regulated, and industry trusted sites.