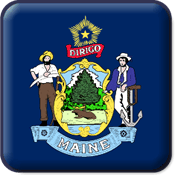 Maine has a legal and successful gambling entertainment industry, which proves there is a demand for gambling sources. However, there are only two establishments in the state where residents can go to enjoy casino gambling. There are other forms of legal gambling in the Pine Tree State including poker, pari-mutuel wagering, and the state's lottery.
This page will take a look at the legally sanctioned gambling options available to players in Maine, including brick and mortar destinations and licensed online gambling opportunities. We will also explain the legalities relevant to gambling in the state and how the industry is affected by both Maine gambling laws and US federal gambling laws.
Is Online Gambling Legal In Maine?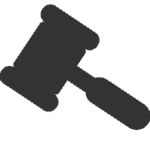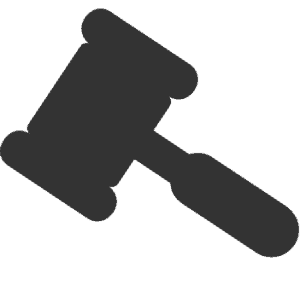 Between the 2011 DOJ Legal Opinion and the recent repeal of PASPA, individual states have more opportunity than ever to establish domestic Internet gambling platforms, though most of them, including Maine, have yet to take advantage of this option.
Maine has made no moves to legalize any form of state-regulated online gambling. State laws do not prohibit offshore online gambling that is licensed and regulated. Until such time that lawmakers initiate any changes in state law, offshore online gambling will be the primary source for interactive betting and gaming online.
Legal Online Gambling Sites For Residents Of Maine
Following are the top online gambling sites operating legally within the industry that welcome players from Maine as customers. They are each licensed, regulated and possess valid compliance certifications. They pay out fairly and timely and enjoy a positive reputation throughout the online gambling community.
Site Name
Bonus
Rating
Type
USA
Visit Site
Online Casinos
$3,000
Casino
Visit Site
Full Review
$5,000
Casino
Visit Site
Full Review
$5,000
Casino
Visit Site
Full Review
$9,750
Casino
Visit Site
Full Review
$8,000
Casino
Visit Site
Full Review
Online Sports Betting Sites
$1,000
Sportsbook
Visit Site
Full Review
$1,000
Sportsbook
Visit Site
Full Review
$1,000
Sportsbook
Visit Site
Full Review
$1,000
Sportsbook
Visit Site
$2,500
Sportsbook
Visit Site
Full Review
Online Poker Sites
$500
Poker
Visit Site
Full Review
$1,000
Poker
Visit Site
Other Maine Gambling Pages
Legal Forms Of Gambling In Maine
The legal forms of gambling in ME include
Pari-mutuel horse race betting (2 locations)
The Maine Lottery
Casino Gambling (2 locations)
Poker
Charitable Gambling
Online gambling through licensed and regulated offshore betting sites
Can I Play Real Money Casino Games Online In Maine?
Yes, Maine residents can legally place bets on casino games of all sorts with offshore online casinos that service the United States. State laws allow residents to play licensed offshore casinos that are in compliance with local regulators. Our guide to Maine online casinos will simplify the legal jargon and provide valuable site information to help you decide what online casino is right for you.
Can I Play Online Poker In Maine?
Yes, Maine residents can legally access online poker rooms with licensed offshore poker sites. There are currently no domestic online poker options available, but residents are free to explore offshore options and place online poker bets. Offshore poker sites offer online poker rooms 24/7 and provide generous bonus options for players. To learn more about online poker in Maine, check our guide to Maine online poker sites.
Can I Bet On Sports In Maine?
Yes, Maine residents can legally bet on domestic, regional, or international sporting events with offshore online sportsbooks that service the USA. Maine legislatures are expecting multiple sports betting bills to be introduced in 2019, but until then, online sports betting is Maine's only legal option. Our guide to Maine online sportsbooks will pave the way to quality services accessible to Maine residents.
Can I Play Online Bingo In Maine?
Yes, online bingo is permitted by the state through offshore online casinos. Since there are no domestic online casino options, therefore, local regulations allow Maine residents to play online bingo via offshore gambling sites that are licensed and regulated. Our Maine online bingo guide will help you choose a trusted online casino while breaking down all the services and banking options included with starting an account.
Land Based Gambling Venues In Maine
Maine is home to 2 brick and mortar casino locations that also offer poker. These are:
Oxford Casino Hotel – Oxford, ME
Hollywood Casino Hotel & Raceway Bangor – Bangor, ME
Residents can find class III casino games and live poker at both destinations as well as horse race betting at the Bangor establishment.
Destinations For Pari-Mutuel Wagering In Maine
ME residents can place pari-mutuel wagers at two brick-and-mortar locations. These are:
Hollywood Casino Hotel & Raceway Bangor – Bangor, ME
Scarborough Downs – Scarborough, ME
Online Gambling FAQs
Will Maine Legalize Online Gambling In The Near Future?
Maine is an aversive state when it comes to online gambling. They have been capable of legalizing domestic online casino and poker gambling since 2011, yet nothing has come to fruition. Domestic sports betting is now on the table as well and State Representative Louis Luchini believes there will be multiple bills on sports gambling put forth in 2019 (per the Press Herald).
Is Gambling Popular In ME?
Maine's land based casino market generated $54.5 million in tax revenue in 2017. It is estimated that sports betting would increase that revenue yield. While gambling options are currently limited, it is a popular commodity.
Have There Been Any High Profile Arrests With Gambling In Maine?
Stephen Mardigan, 61, was arrested and found guilty of organizing an illegal sports betting operation for over 15 years that generated millions of dollars. Mardigan faces up to 28 years in federal prison and millions of dollars in fines. He is also expected to give up his 18 property holdings to the state.
Who Regulates Gambling In Maine?
The Gambling Control Unit is tasked with regulating gambling in Maine. If domestic online gambling is ever legalized, the GCU would be in charge of overseeing the new market.