Despite its free-wheeling, Wild West, anything-goes reputation, Texas is not particularly gambling-friendly.
The state offers domestic brick-and-mortar casino gambling through a single tribal venue, non-banked poker gambling, pari-mutuel horse racing betting, a lottery, and charitable gaming amusements (bingo, raffles). As such, regarding Texas online gambling, there are no domestic state-licensed options available to TX residents.
This guide primarily focuses on TX gambling laws governing domestic gaming options, domestic online gambling options,  and licensed Texas online gambling platforms. With our guide, you don't have to go it alone in the Lone Star State!
Is Online Gambling Legal In Texas?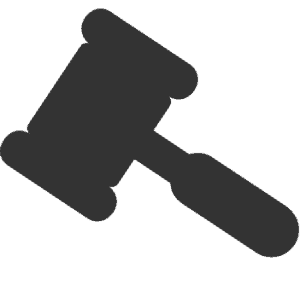 Yes. However, domestic online gambling is not permitted due to lack of state legislation authorizing its operation. This means state-based unlicensed and unauthorized gambling sites are in violation of local gambling laws.
That said, Texas gambling laws do not forbid the access TX players have to licensed offshore online gambling sites. In addition, the Federal government makes no prohibitions against their use.  This allows reputable international gambling sites to cater to TX players at 18 and up, legally and safely.
Top-Rated Gambling Sites For Texas Players
The table below is made up of the best USA online gambling sites which accept TX residents.
Each of these brands is legitimately licensed and regulated, offering specializations in casino gambling, online poker, sports betting, online bingo, online horse betting, and more.
Since everything's bigger in Texas, you should play only with the biggest real-money betting sites on the Internet. You've got to stay true to your roots, after all!
Site Name
Bonus
Rating
Type
USA
Visit Site
Online Casinos
$3,000
Casino
Visit Site
Full Review
$5,000
Casino
Visit Site
Full Review
$5,000
Casino
Visit Site
Full Review
$9,750
Casino
Visit Site
Full Review
$8,000
Casino
Visit Site
Full Review
Online Sports Betting Sites
$1,000
Sportsbook
Visit Site
Full Review
$1,000
Sportsbook
Visit Site
Full Review
$1,000
Sportsbook
Visit Site
Full Review
$1,000
Sportsbook
Visit Site
$2,500
Sportsbook
Visit Site
Full Review
Online Poker Sites
$500
Poker
Visit Site
Full Review
$1,000
Poker
Visit Site
Other Texas Gambling Pages
Which Forms Of Gambling Are Legal In Texas?

While Texas may be more restrictive than one might think, there are still numerous gambling types for residents to take advantage of. The following domestic gambling options are all legal under Texas law:
Texas Lottery
Casino gambling through tribal-owned venue (Class II)
Pari-mutuel horse betting and greyhound betting
Keno
Poker
Charitable gaming (bingo, raffles)
Online gambling through licensed offshore sites
Are There Brick-And-Mortar Casinos In Texas? 
Yes, but only one: the Kickapoo Lucky Eagle Casino Hotel. This venue is the premier casino gambling establishment in the state. It is located in Eagle Pass, Texas, and is operated the Kickapoo Traditional Tribe of Texas.
The Lucky Eagle functions as a limited Class II casino with slot-like VLTs (video lottery terminals), a massive bingo hall, and tournament poker entertainment. There are no Class III or commercial casinos in TX.
Can I Play Online Casino Games In Texas?
Yes, as long as you use a reputable offshore gambling site like those listed here. Texas does not offer traditional casino action within state borders, but you can play online slots, online blackjack, online roulette, online video poker, and other casino games when you gamble with the top international sites.
You can visit our dedicate Texas online casinos primer for more information about all your options.
Can I Bet On Sports Online In Texas?
Domestically, there are no sports betting options in the state, whether via brick-and-mortar casinos or via online mobile betting portals.
However, if the sportsbook you choose is licensed and regulated outside of US and TX jurisdiction – as are all the legal Texas sports betting sites we suggest on this page – then you are free to legally place real-money sports bets with any such operator.
Can I Play Online Poker In Texas?
Absolutely, yes. Texas legal online poker is available to all TX players aged 18 and up so long as they play with sites operating outside of the United States. These operators offer the full gamut of live poker tournament game types, including Texas Hold 'Em (duh!), Omaha, and Omaha Hi-Lo.
Additionally, these highly regarded poker sites offer cash table play, Sit 'N' Go poker events, and major online poker tournaments with thousands of players vying for massive final table payouts that can reach well into six figures!
Can I Play Online Bingo In Texas?
Sure can, pard! Bingo, while legal in TX, is limited due to its charitable gaming and Class II casino status. That means you'll only get small payouts and limited retail access to actual Texas bingo halls.
However, all the international gambling sites we recommend here offer plenty of Texas online bingo action 24/7, and you won't even have to worry about getting a big red blotch on your nice new shirt. Polka dots and cowboys definitely don't mix!
What Is The Minimum Legal Texas Gambling Age?
In Texas, most amusements are available to those aged 18 and up (except at the Kickapoo casino in Eagle Pass, where the venue restricts access to those aged 21-plus). However, there just aren't that many amusements to choose from.
Fortunately, you can play any real-money gambling game and participate in literally every real-money betting market possible when you play with a legitimate US-facing gambling site that operates overseas.
When you gamble online in TX, the world is your oyster. And no, we're not talkin' prairie oysters, here, either!
Do Offshore Texas Gambling Sites Offer Players Bonuses?
Bonuses are an integral part of licensed offshore gambling sites. These bonuses give Texas online gamblers additional funds to play with at no extra cost, simply for making deposits into their betting accounts.
Bonuses are limited to their respective betting markets, however. This means that even if a site offers all types of gambling under one roof, you will need to select the specific bonus for your preferred pastime (i.e. casino bonuses, sportsbook bonuses, poker bonuses, etc.).
You can also score refer-a-friend bonuses, mobile sports betting risk-free bets, live betting risk-free bets, select no-deposit gambling bonuses (when offered), and more. For those depositing with cryptocurrencies like Bitcoin, enhanced bonus free-play limits are usually offered for all of the above.
Will Texas Legalize Online Gambling In The Future? 
There have been multiple efforts to legalize domestic online poker gambling in the Lone Star state. Bills were introduced in 2013 that would have pushed domestic online poker through, but these were killed in committee.
Sports betting legalization is also being discussed in the Texas state legislature, though there has been little progress on this front since the 2018 overturn of PASPA.
In 2020, HJR 61 was put before the state congress in an effort to get sports betting on the November ballot, but it didn't make the cut, and the future is reportedly dire given the outcomes of the state elections.
Other than these efforts, few domestic online gambling expansions bills have been introduced to the Texas legislature. Therefore, residents can utilize licensed offshore gambling sites to enjoy legal online gambling.
Texas Online Gambling FAQs
What games can I find at legal online Texas casinos?
Various licensed offshore TX online casinos host electronic slots, table games (blackjack, roulette, baccarat, etc.), video poker, bingo, keno, and specialty games.
The number of different online slots are staggering, and dozens of dedicated table games and video poker selections mean you'll never run out of fun ways to win real money when gambling online in Texas.
What features do online poker sites offer to Texas poker players?
Licensed offshore online poker rooms offer robust features such as anonymous table play, multi-table play, zone poker, Sit 'N' Go poker, and all kinds of pot-limit and no-limit online poker tournaments.
You can play the most classic poker game variants like Texas Holdem, Omaha, and Omaha Hi-Lo, and you have access to all kinds of tools, like poker guides, poker strategy charts, poker hand calculators, and more.
Everything is at your fingertips, but be careful not to tip your hand!
What sports can I bet on at Texas online sportsbooks?
Licensed offshore TX online sportsbooks offer various wagering options and betting lines on numerous major league, minor league, college, and niche sports.
Domestic and international leagues, teams, games, and events are all fully represented, including robust lines and in-game bets on every prominent Texas club.
With these legal online sports betting sites, TX bettors can wager on specific events, futures, prop bets, spreads, totals, straight money lines, and so much more, 24/7/365. You can even bet on politics, entertainment odds, eSports, and virtual sports (or sports sims) when your favorite leagues are in the offseason!
What bingo games can I find online in Texas?
Licensed offshore TX online bingo sites often host a variety of bingo games. You'll be able to play real-money bingo across multiple themed titles, and you can enjoy 30-ball bingo games, 60-ball bingo games, 75-ball bingo games, or even 90-ball bingo games around the clock.
But the options are not limited to these few variations. Every licensed online bingo site is different and can host side games or bingo chat games to accompany their main bingo game selections.
Is Daily Fantasy Sports (DFS) legal in Texas? 
This is a gray area, as according to the Texas Attorney General, participating in DFS entertainment is illegal in TX. However, there are no concrete laws stating this, and both FanDuel and DraftKings are actively accepting Texas residents.
To date, no charges have been brought against any DFS operators or individual players using DFS sites, though you must proceed with caution.