The Lone Star state offers domestic brick-and-mortar casino gambling through tribal venues, poker gambling, bingo, parimutuel, lotteries, keno, and charitable gambling. However, regarding online gambling, there are no domestic state-licensed options for TX residents to take part in.
This guide primarily focuses on TX gambling laws governing domestic gambling options, domestic online options,  and available licensed Texas online gambling platforms.
Is Online Gambling Legal In Texas?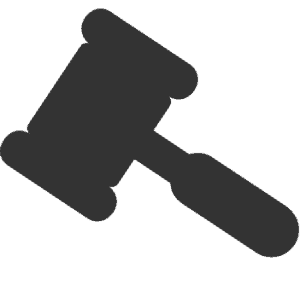 Yes. Domestic online gambling is not permitted due to lack of state legislation authorizing its operation. This means state-based unlicensed and unauthorized gambling sites are in violation of local gambling laws.
However, Texas gambling laws do not specifically forbid the access TX players have to licensed offshore online gambling sites. In addition, the Federal government makes no prohibitions against their use either.  This allows licensed offshore online gambling sites to cater to TX players.
Top Rated Gambling Sites For Texans To Use
The table below is made up of the best available licensed offshore gambling sites which accept TX residents. Each one of these brands is legitimately licensed and regulated and offer specializations in poker, bingo, casino gambling, or sports wagering.
Other Texas Gambling Pages
Which Forms Of Gambling Are Legal In Texas?

While Texas may be more restrictive than one might think, there are still numerous gambling options for residents to take advantage of. The following gambling types are legal under Texas law:
State lottery
Casino gambling through tribal-owned venues
Pari-mutuel wagering
Bingo
Poker
Charitable gaming
Online gambling through licensed offshore sites
Are There Brick-And-Mortar Gambling Establishments In Texas?
Yes, the Kickapoo Lucky Eagle Casino Hotel is the premier casino gambling establishment in the state. It is located in Eagle Pass, Texas and owned by a federally recognized native tribe. Other tribal-owned gambling venues are the Naskila Gaming in Livingston and the Speaking Rock Casino in El Paso, however, current litigations have limited some of their game offerings. Kickapoo functions as a normal casino with slots, table games, and live poker whereas Naskila is just slot entertainment and Speaking Rock Casino offers both bingo and slots.
Is Daily Fantasy Sports (DFS) Legal In Texas?
This is complicated, according to the Texas AttorneyGeneral, participating in DFS is illegal. However, there are no concrete laws stating this. This leaves a grey legal limbo area which both FanDuel and DraftKings have harped on, doing business with Texas residents after the AG's opinion came out. However, no charges have been brought against the operators or individual bettors using DFS sites but it is assumed at the risk of the player to participate in.
Has Texas Looked At Legalizing Domestic Online Gambling?
Yes, there have been multiple efforts to legalize domestic online poker gambling in the Lone Star state. Bills were introduced in 2013 that would have pushed domestic online poker through, however, neither made it out.  
US Representative Joe Barton developed a bill that would legalize online poker on the federal level. This was referred to as the Poker Freedom Act. however, the bill has failed time and time again, but Barton continues to push the legislative effort forward in hopes of establishing some type of federal guidelines on poker.
Other than these efforts, few domestic online gambling expansions bills have been introduced to the Texas legislature. Therefore, residents can utilize licensed offshore online TX poker rooms to enjoy legal online gambling. 
What About Texas Sports Betting?
Texas is a strong market for sports betting but the Lone Star state would need to pass legislation allowing domestic operations of sports gambling to reap legal brick-and-mortar and online/mobile wagering options. After PASPA was repealed in 2018, Texas have the option to introduce legislation to allow legal domestic state-licensed sports betting offers.
However, lawmakers have not introduced a legal sports gambling bill as of the 2018 legislative session. While Texas does not seem to be in a rush to roll out sports betting bills this could be because they don't have the infrastructure to sustain a sports betting market. However, once the 2019 legislative session begins, we could possibly see a bill surface.
Do Offshore Gambling Sites Give Players Bonuses?
Bonuses are an integral part of licensed offshore gambling sites. These bonuses give gamblers additional funds to play with at no extra cost, simply for depositing funds online. Match bonuses give players additional funds on top of their deposits.
There are also available bonuses for mobile users, cryptocurrency bettors, and those looking to place live wagers or participate in live dealer games. TX players can claim a bonus by entering on the cashier page with the corresponding promo code. However, all bonus terms should be read thoroughly as these terms effect when a player can make a withdrawal.
Texas Online Gambling FAQ's
What Games Can I Find On Online Casinos In Texas?
Various licensed offshore TX online casinos host slots, table games, and specialty games. Slot titles and variations are usually robust, table games often host baccarat, craps, and roulette games, and specialty games often offer bingo, keno, or scratch cards. Each of these games mentioned have their own variations and styling to provide hours of entertainment. 
What Features Do Online Poker Sites Make Available To Texas Residents?
Licensed offshore online poker services usually offer robust features such as anonymous table play, multiple hands, zone poker, sit and go, note keeping, hand history, and tournaments. These features help any TX poker player find a table and game suited for them. In fact, depending on the licensed offshore online poker brand used, available features can increase.
What Sports Can I Wager On Licensed Offshore Sportsbooks?
Licensed offshore TX online sportsbooks offer various wagering options and betting lines on numerous major, minor, and niche sports. Domestic and international leagues, teams, games, and events are all available to wager on giving TX bettors other unique betting lines. TX bettors can wager on specific events, futures, prop bets, money lines, and much more through licensed offshore online sportsbooks.
What Bingo Games Can I Find Online In Texas?
Licensed offshore TX online bingo sites often host a variety of bingo games from themed games to different ball variations. Bingo games offered on these sites can be 30-ball bingo games, 60-ball bingo games, 75-ball bingo games, or 90-ball bingo games, but the options are not limited to these few variations. Every licensed offshore online bingo site is different and can host side games or bingo chat games to accompany their main bingo game selection.