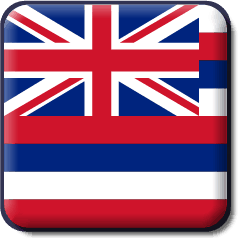 Hawaii is one of the few states in North America that has a keen distaste for gambling of any kind at the state legislative level, making Hawaii online gambling just about the only option available to the state's residents. Throughout the economic history of the state, a recurring pattern has been noticed that whenever the state's economy takes a hit there is a direct rise in legislative attempts to legalize gambling. However, there has never been a law that criminalized online gambling in Hawaii. The Honolulu police have even argued that land-based gambling can be contained to the lobbies of hotels and tourist accommodations to keep Hawaii residents from gambling away their paychecks. This is the evidence that there is a pro gambling community in HI that doesn't have any way of enjoying their favorite type of entertainment in responsible ways through licensed brick and mortar gambling establishments.
This guide was created to show you the ins and outs of legal online gambling in Hawaii. This is our platform to discuss with you the legal details that you need to know in order to play online without any anxiety and to remain safe with all your banking information. We will also go over some of the more reputable brands in the USA online gambling industry and explain to you how to model your search after them so you can find the online gambling destination that is perfectly legal and right for you. While Hawaiian online gambling may have an unfair stigma attached to it by an anti-gambling state leadership, we will provide information that refutes that perception.
Is Online Gambling Legal In Hawaii?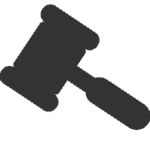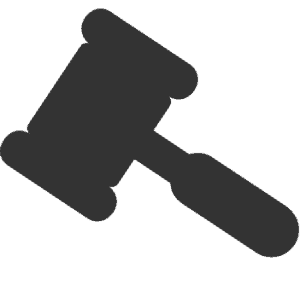 Yes it is. It might surprise some people but there is only one state that has ever actually criminalized online gambling specifically in the legislature. That state is not HI (It's Washington).  Hawaii state gambling laws do not prohibit participation in legally sanctioned offshore gambling. It is 100% legal for you to place real money bets on real casino games, sportsbooks, race books, Bingo sites, poker, blackjack and any of the other games that the legal online providers offer to you in the state of Hawaii. What you have to take the time to understand is that online gambling businesses are illegal to own and operate in most of the United States because most states don't offer the proper regulation. This regulation is required for these businesses to be profitable and have trustworthy reputations with customers and banking institutions around the world. The states have not specifically criminalized online gambling for the most part, they simply have not yet legalized it which is required for the regulatory bodies to exist.  There are not any US gambling laws that make it a crime to gambling online as long as it is done at a legitimately licensed and regulated destination operating legally within the industry and located outside of the United States.
Legal Online Gambling Sites For Hawaiian Residents
These are the online gambling sites that we suggest you model your search after. We have gone through the painstaking process of vetting each one of these sites for the extremely demanding criteria that we have in place for inclusion in this guide. That criteria includes legitimacy, quality, innovation, customer support, reliability, trustworthiness and more than 100 other elements that are placed through an intense review process to ensure they exceed minimum licensing requirements and industry standards. They each operate outside of US federal jurisdiction with physical locations all over the world completely excluding The United States of America. They all have the proper regulation and regularly have their Random Number Generators re certified by tech companies that are not affiliated in any way with them. These are the sites that we use and recommend.
Site Name
Bonus
Rating
Type
USA
Visit Site
Online Casinos
$3,000
Casino
Visit Site
Full Review
$5,000
Casino
Visit Site
Full Review
$5,000
Casino
Visit Site
Full Review
$9,750
Casino
Visit Site
Full Review
$8,000
Casino
Visit Site
Full Review
Online Sports Betting Sites
$1,000
Sportsbook
Visit Site
Full Review
$1,000
Sportsbook
Visit Site
Full Review
$1,000
Sportsbook
Visit Site
Full Review
$1,000
Sportsbook
Visit Site
$2,500
Sportsbook
Visit Site
Online Poker Sites
$500
Poker
Visit Site
$1,000
Poker
Visit Site
Other Hawaii Gambling Pages
HI Online Gambling FAQs
Can I Play Real Money Casino Games Online In Hawaii?
You certainly can. There are no laws against Hawaii online casinos that are based offshore. There are 100's of slots with varying themes and graphic options that have all been digitized by software companies for these websites. You will find video poker, bingo, scratch offs and keno.  There are table games like Roulette, Crabs, Blackjack that all have their own different versions as well. All the casino games that you have come to enjoy and prefer at land based casinos have been made available over the internet. You just have to make sure the website has a headquarters is located in a justifiable jurisdiction that interacts favorably with the financial institutions and holds proper regulation.
Can I Play Poker Online In Hawaii?
Yes, as long as the online poker site at which you are playing is legally licensed, regulated and is located outside of US federal jurisdiction. There are no laws that target US players using Hawaii online poker sites. The laws are only aimed at the operators of poker businesses, which means you can't get in trouble for using them. You can't break laws that don't exist. You can go online and play any version of poker you want. You can find Omaha, Americana, all types of stud poker from 3, 5, and 7 cards, Texas Hold'Em, and 32 card draw. Most premium poker sites also offer tournaments for several of those games. The poker software that's coming out each year is getting better and better and the features are getting more and more innovative.
Can I Bet On Sports Online In Hawaii?
Sports betting has a bad reputation from the 60's when the mobs used it as a primary means of income but it has since changed drastically since federal legislation cut it back. Sports betting in Hawaii is completely legal to do if you restrict your betting action to legally licensed offshore sportsbooks that have been vetted by industry professionals. Make sure those that criteria is met and you can find betting options for any sport in the world with all the latest odds and lines to choose from. You can even find options to bet on things like what Lady Gaga will wear or how many times President Trump will do something offensive in a particular setting.
Can I Play Bingo Online In Hawaii?
Online Bingo is one of the highest growing industries within online gambling despite being legally allowed in most states under certain conditions. The modality of the internet has provided some beneficial changes to the way the game is played and has allowed for anyone of any age or mobility level to play their favorite games from the comfort of their own home. You can find some premium Hawaii online bingo sites listed in this guide.
Will Hawaii Legalize Online Gambling In The Near Future?
Hawaii is one of the strictest states on gambling with very limited forms of gambling and frequently denying bills through the legislative process. As mentioned in the introduction, the peaks and valleys of Hawaii state economy typically comes with the increase of gambling related bills that all subsequently get denied on a regular basis. This means that although none have been successful in the past, if you notice the economy take a slight decline, there's another chance for it to be passed. Hopefully It happens as a result of other issues though. In the mean time, residents of the Aloha State will need to rely on existing Hawaiian online gambling options available through legally sanctioned offshore destinations.