Louisiana Online Gambling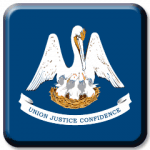 Gambling has been an important part of the culture and socio-economic industries of Louisiana even before the US government secured the state in the Louisiana Purchase. Today, there are more than 20 casinos that operate in the state that include riverboats, racetracks, and bingo rooms. When it comes to online gambling, legally licensed and regulated offshore gambling sites remain the sole option for LA residents.
This guide explains legal online gambling in Louisiana as well as legally sanctioned brick and mortar options. Here you can find brief descriptions of the various industries within the gambling industry such as online casinos, sports gambling, poker, bingo, and the many legal variations that exist within those specific genres.
Is Online Gambling Legal In Louisiana?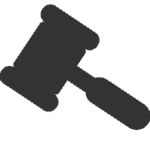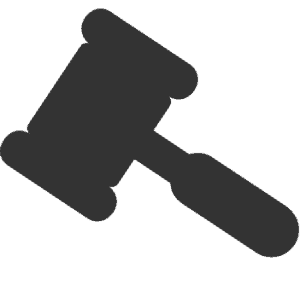 Online gambling is not legal through domestically based operations. Louisiana has the option to legalize domestic online casino and poker gambling since 2011, but legislators have yet to put anything forward. State-regulated sports betting is also now a possibility due to PASPA's repeal, and lawmakers are currently working on a relevant bill. For now, residents can legally use licensed and regulated offshore sites which are not prohibited or banned by any of Louisiana's online gambling laws or US federal gambling laws.
Legal Louisiana Online Gambling Sites
Each of the brands in the table below is located outside of US federal and state jurisdictions and possess the proper regulation to legally interact with Louisiana residents. You can use the links in the table to be redirected.
Site Name
Bonus
Rating
Type
USA
Visit Site
Online Casinos
$3,000
Casino
Visit Site
Full Review
$5,000
Casino
Visit Site
Full Review
$5,000
Casino
Visit Site
Full Review
$9,750
Casino
Visit Site
Full Review
$8,000
Casino
Visit Site
Full Review
Online Sports Betting Sites
$1,000
Sportsbook
Visit Site
Full Review
$1,000
Sportsbook
Visit Site
Full Review
$1,000
Sportsbook
Visit Site
Full Review
$1,000
Sportsbook
Visit Site
$2,500
Sportsbook
Visit Site
Full Review
Online Poker Sites
$500
Poker
Visit Site
Full Review
$1,000
Poker
Visit Site
Other Louisiana Gambling Pages
How Does Louisiana Define Gambling?
Section 14:90(A)(1)(a) of LA law defines gambling as "the intentional conducting, or directly assisting in the conducting, as a business, of any game, contest, lottery, or contrivance whereby a person risks the loss of anything of value in order to realize a profit."
Are There Any Brick-And-Mortar Gambling Locations In Louisiana?
Louisiana is home to over 20 different physical gambling locations. These consist of riverboat gambling operators, tribal-owned casinos, racino locations, and some state-owned land based casinos like Harrah's in New Orleans.
Can I Play Real Money Casino Games Online In Louisiana?
Yes. The offshore sites listed on this page feature real money casino games such as slots, table games, bingo, poker and more. There are also free play games available for registered users. This means you can sample different games and strategies without risking losing any of your own money. Our guide to Louisiana online casinos will provide further assistance to anyone looking for detailed information about legal online casino gambling in the state of Louisiana.
Is Online Poker Legally Available In Louisiana?
Residents can find poker in most of the brick-and-mortar gambling places in the state. From riverboats to tribal casinos, there are poker games and tournaments available for LA residents to be a part of. The only legal online poker in the USA is through licensed offshore gambling sites. Our guide to Louisiana online poker will discuss the online legalities, gameplay options, and the most trusted sites to play.
Does Louisiana Have Any Online Sports Betting Options?
Louisiana can vote in domestic online sports betting, but legislators must first develop a viable legislative framework to establish regulations. Daily Fantasy Sports are currently illegal in Louisiana, however, residents may soon be able to vote on whether or not they want it. As of now, domestic sports betting is banned from LA casinos.
Due to the current legal situation, licensed and regulated offshore sportsbooks present the only legal option for Louisiana residents. There are no federal or state laws that prevent residents from betting online with offshore sportsbooks. Our guide to Louisiana online sportsbooks will cover all the necessary information needed to get started online while delivering the most trusted sports betting sites that are available.
Are There Any Legal Online Bingo Options In Louisiana?
In Louisiana, there are multiple ways that residents can play Bingo but the only Louisiana Online Bingo options are provided from offshore casinos. Offshore casinos have been legally servicing the USA for years and the sites we recommend have a trusted reputation among online bettors. Online you can play with friends across town or across the world from the comfort of your personal computer or mobile device.
Can Louisiana Support Online Gambling?
Certainly. Louisiana does have its remote areas, but New Orleans and Baton Rouge make up major metropolitan areas where brick-and-mortar gambling is available. Domestic online gambling would allow residents and visitors, even in those remote areas, to be able to access legal gambling from the comfort of their own homes.
Will Louisiana Legalize Online Gambling In The Near Future?
Louisiana is looking into gambling reformation with sports betting likely being the first domino. New legislation was forwarded in the Senate regarding domestic online casinos and a new sports betting market. Both initiatives were tabled until further notice to allow lawmakers an opportunity to better understand the ramifications of these new industries.