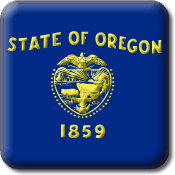 At this time Oregon only offers online sports betting. In fact, the state barely has its own domestic gambling market outside of nonprofit licensed bingo halls and their newly passed online sportsbook.
For the most part, tribal operations run most of the state's gambling forms from casino and poker, to bingo gambling. However, despite the state not offering hardly any domestic online gambling options, state residents can legally gamble at licensed offshore online OR gambling sites.
Is Online Gambling Legal In Oregon?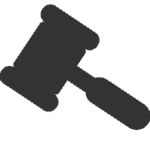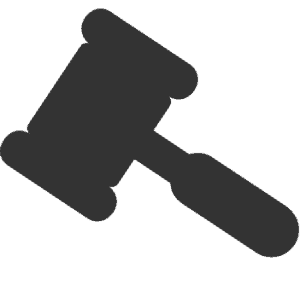 Other than its state-regulated online sportsbook, Oregon does not have any laws authorizing the regulation and licensing of domestic online gambling platforms. However, the state could easily pass legislation regarding online casinos or poker rooms in the 2019 legislative session.
In the meantime, OR players can use licensed offshore gambling sites as Oregon gambling laws do not specifically prohibit their use nor does the Federal government forbid them. However, OR players cannot gamble on unlicensed state-based online gambling platforms or they will risk legal repercussions.
Licensed Online Gambling Sites For Oregon Residents
The gambling brands listed below are considered legal to use in the state of Oregon due to their current licensing, regulatory compliance, and location offshore. These gambling brands are the best we could identify due to their strong security protocols, game type variance, immediate customer service, bonuses, and US-friendly banking methods.
Site Name
Bonus
Rating
Type
USA
Visit Site
Online Casinos
$3,000
Casino
Visit Site
Full Review
$5,000
Casino
Visit Site
Full Review
$5,000
Casino
Visit Site
Full Review
$9,750
Casino
Visit Site
Full Review
$8,000
Casino
Visit Site
Full Review
Online Sports Betting Sites
$1,000
Sportsbook
Visit Site
Full Review
$1,000
Sportsbook
Visit Site
Full Review
$1,000
Sportsbook
Visit Site
Full Review
$1,000
Sportsbook
Visit Site
$2,500
Sportsbook
Visit Site
Full Review
Online Poker Sites
$500
Poker
Visit Site
Full Review
$1,000
Poker
Visit Site
Other Oregon Gambling Pages
What Was The First Form Of Gambling Legalized In Oregon?
Pari-mutuel wagering was the first form of gambling officially legalized in Oregon in the modern age. Parimutuel betting was legalized back in 1933 under the Pari-Mutuel Wagering Act. Out of this Act, the Oregon Racing Commission was spawned.
Is There A State Lottery In Oregon?
OR residents voted to approve and introduce a state-run lottery in 1984. The lottery officially began a year later with scratch-off tickets. The state lottery still runs to this day and is part of and offers a multi-state lottery system known as the Powerball. Other games such as Keno are offered by the state lottery. At one point, the state of Oregon offered a sports lottery known as Sports Action - this was discontinued in the late 2000s.
Does Oregon Allow Sports Betting?
Oregon launched Sports Action, a parlay betting system through the lottery, back in 1989. The existing sports gambling form omitted the state from PASPA's federal ban in 1992. However, Sports Action was officially discontinued in 2007 due to pressure from major sports leagues.
Since the removal of PASPA, the state has launched its newest online sports betting venture "Scoreboard" through the state lottery system. OR residents can also use licensed offshore online sportsbooks made for Oregon bettors in the meantime.
What Tribes Are Operating Gambling Businesses In Oregon?
Tribes have negotiated with the state of Oregon to offer domestic casino, poker, and bingo gambling to OR residents and state visitors. Currently, the Burns Paiute Tribe, the Confederated Tribes of Coos, Lower Umpqua & Siuslaw, the Coquille Indian Tribe, the Cow Creek Band of Umpqua Indians, the Confederated Tribes of Grand Ronde, the Klamath Tribes, and the Confederated Tribes of the Umatilla Indian Reservation all operate gaming establishments. These tribes have also formed a lobbying group known as the Oregon Tribal Gaming Alliance.
How Are Individuals Punished For Illegal Gambling In OR?
According to Chapter 167 of the Oregon Revised Statutes, unlawful gambling is slated as a Class A misdemeanor. While punishments are more focused on those operating, owning, or maintaining illegal gambling operations, participates of illegal gambling may receive a fine, the amount undisclosed within the law. Punishment for illegal gambling operators can be fines of up to $6,250.
Oregon Online Gambling FAQs
What Real Money Online Casino Games Can I Play In Oregon?
Licensed offshore Oregon online casinos offer numerous casino gambling games to state players. OR players can usually find immense slot titles, table games, specialty games, video poker, bingo, keno, and much more. Each category of games we listed also come with different variations of each game, providing hours of entertainment. Not only this, some online casino offer tournaments for slots, table games, and more.
What Poker Features Can I Find Online?
Licensed offshore Oregon online poker rooms often offer features like multiple hand play, anonymous tables, quick seats, zone poker, note keeping, personal hand history, and tournaments.
Can Oregon Players Gamble While Mobile?
Yes, Oregon players can use licensed offshore online gambling sites on their preferred mobile device without worry. That is because these brands recommended above utilize web-based applications (mobile browser's) and responsive design to translate a desktop interface to fit perfectly on any mobile device's screen no matter the size or device used. No loss of function or navigation, and even better no downloading.
What Bonuses Can Oregon Players Find On Gambling Sites?
Available bonuses often found on licensed offshore online gambling platforms are usually some form of a deposit bonus, usually match bonuses in either form of Welcome Bonuses or Reload Bonuses which provide players with additional gaming funds, or cryptocurrency deposit bonuses. Other available bonuses can be exclusive for mobile users, live bettors, or be game specific for poker, slots, table games, and bingo. All bonuses come with conditions which can effect withdrawal eligibility.
Where Can OR Players Play Bingo Online Games?
Oregon residents interested in gambling online and playing online bingo games can do so through licensed offshore Oregon online bingo halls. These online bingo platforms are considered legal by the state of oregon and offer multiple game variations, features, and exclusive bonuses.