Minnesota Online Gambling Laws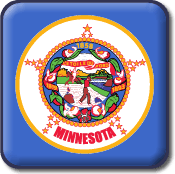 Minnesota Gambling Laws permit domestic poker rooms and casinos operated by Indian Tribes in the state. MN residents can also enjoy poker, casino, and sports gambling right from home via reputable licensed offshore gambling sites.
This guide directs residents to various legal licensed offshore online MN gambling sites and provides useful information on depositing, available gambling forms, legality, and more.
Other Minnesota Gambling Pages
Gambling Laws In Minnesota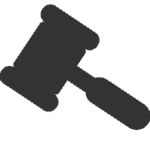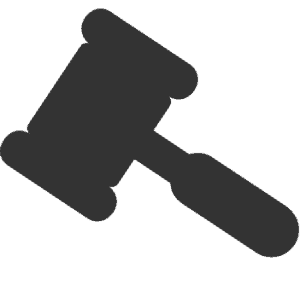 Under Minnesota law, unless specifically permitted by law, all forms of state-regulated gambling are illegal. However, pari-mutuel wagering, charitable gambling like raffles, pull tabs, and bingo, the state lottery, and private social gambling are legal under MN gambling laws.
Federally recognized native tribes in the state of Minnesota are permitted to offer casino and poker gambling as per negotiated tribal gaming compacts between tribes and the state of MN. Tribal gambling provides most of MN's advanced gambling established.
There are no state or Federal laws specifically prohibiting licensed offshore online gambling access, thus allowing MN residents to utilize them for online gambling opportunities. Several federal gambling laws exist but target operators, not players.
Some of these include the Federal Wire Act which prohibits interstate wagering operations and handling and the UIGEA which prohibits financial institutions from process payments for gambling-related services, but none of these federal laws make it illegal for players to gamble online through licensed offshore sources.
Gambling Penalties Under Minnesota Law
Certain gambling-related offenses, especially the offense of operating an illegal gambling activity within the state of Minnesota are gross misdemeanor offenses. People who participate in an illegal gambling activity as players can also face gross misdemeanor charges under certain circumstances especially if they are found participating in the management of a gambling place.
Minnesota Poker Laws
Tribal casinos are the only licensed gaming facilities in the state of Minnesota where one can play poker. Several locations for tribal poker gambling exist but not state licensed offers for physical or online poker gambling.
It is illegal for MN players to use probability calculating devices at poker facilities in the state or keeping track of cards used in a game. Home poker games are legal in Minnesota as long as no one profits from the game or gets a cut from the profits of the game.
Home games that are advertised or regularly scheduled are considered illegal in the eyes of MN law enforcement. The home game must be a random game to be legal with no house rake or profit gained.
Private poker tournaments with low value prized and no fee or buy-ins are also legal in Minnesota. However, MN residents can easily use licensed offshore online poker sites to fulfill their poker gambling needs.
Minnesota Pari-Mutuel and Lottery Gambling Laws
The state offers a state-regulated lottery and licensed race tracks. Pari-mutuel wagering is considered legal at the racetracks in Minnesota for horse and dog races. Online parimutuel wagering is also acceptable through terminals at off the track betting facilities.
Charitable gambling is another legal gambling form in Minnesota and there is a big charitable gaming industry in the state. Many Minnesotans love pickle games, pull tabs, punchboards, bingo, and raffles.
Racebooks and specialty games can be found through licensed offshore online MN gambling sites as well.
Efforts By Minnesota To Regulate Online Gambling
In September 2012, Minnesota took its first step towards regulating online gambling when it approved the use of electronic pull-tab machines that would allow games to be played remotely from an approved location using a tablet.
In a surprising step backward, the state made a futile attempt to compel ISPs to block access to online gambling sites in 2009. Other than approving electronic pull-tab machines in 2012, Minnesota has not put forth any online gambling legislation.
Is There A Minnesota State Lottery?
Yes, the Minnesota Lottery was established by a voter referendum in 1988.  There are three types of lottery games that residents can play: scratch, draw, and multi-state games. Lottery tickets are not sold online and residents must be 18 years old to purchase a ticket. However, some licensed offshore MN online gambling sites offer lottery tickets and similar games.
Sports Betting Laws In Minnesota
Since the repeal of PASPA, many states have started to make moves to legalize domestic sports betting. Minnesota has reportedly had a sports betting bill drafted and presented to the Minnesota Legislature but as of now, nothing has come out of it. It is very likely that Minnesota has a sports betting bill pass in 2019, but for now, residents can only legally play online sportsbooks through licensed offshore sources.
Minnesota Gambling Laws Disclaimer
Players who would like to review the official laws and statutes for Minnesota gambling can do so here: Minnesota Office of Statutes. This link provides access to the state's records and you will see the laws in their original language and format. This can provide more exact details than our summaries.
Minnesota Online Gambling Laws FAQS
What Are The Legal Forms Of Gambling In Minnesota?
The state of Minnesota has held legal compacts with Native American tribes in place that govern the tribal casinos in the state for quite a while, these can also offer poker gambling within or in stand-alone establishments. These with pari-mutuel betting, social gambling, lotteries, and charitable gambling make up all of the legally available domestic land-based gambling options in the state.
What Are The Consequences Of Illegal Gambling In Minnesota?
In the state of Minnesota, misdemeanors associated with illegal gambling-related offenses are categorized by the terms "gross" and "petty". A petty misdemeanor is punishable by a fine of up to $300 dollars. A regular misdemeanor is the middle ground between the two and carries a $1000 fine and up to 90 days in jail. A gross misdemeanor is the most severe and is punishable by a fine up to $3000 or a full year in jail.
What Is A Native American Tribal Compact?
A compact is a negotiated contract between two political factions that makes determinations on the complicated nature of overlapping jurisdictions and the responsibilities that comes with them.  In 1988, the Indian Gaming Regulatory Act was signed into law to provide an operational standard on legal native American gambling.
The IGRA declared that it state-tribal compact was necessary for any gambling operations that are federally recognized as "Class III". These compacts function as a regulatory framework for the state and tribes to share revenues and work together to create income for the state and the tribe.
What Is Pari-Mutuel Gambling?
Pari-mutuel gambling is when bettors are betting against each other instead of the house. This is the main method of gambling used at horse tracks around the world. Bettors can pick their first, second, and third place winners and place their bets into a communal pot.
Upon the conclusion of the race, the horse track will take a small portion of each bet, where winning bets collect their earning from the communal pot where they split the total winnings.
What Is Social Gambling?
Social gambling is the legal allowance to play recreational games of poker with real money bets in the privacy of your own home. This is an exception to the state base gambling laws in Minnesota. If the host of the game doesn't make any more money than that of what he might win in the game itself, the game is placed in a private dwelling, all players are over the age of 18, and the game is not advertised in any way - it is legal.
What Is Charitable Gambling?
This is another exception made in the state law of Minnesota for charitable organizations. Nonprofit organizations like veteran's organizations or churches have the legal allowance to use certain forms of gambling as fundraisers. This and social gambling are common exceptions to gambling laws in most states.