Mississippi Online Gambling Laws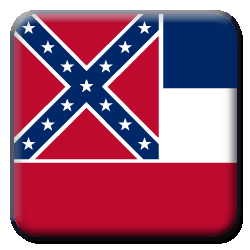 Players in Mississippi who are interested in obtaining helpful information regarding the legality of Mississippi online gambling and land-based gambling will find this guide a strong resource.
Mississippi Gambling Laws do permit Class III gaming, and there is only one tribal compact in the state, which belongs to the Mississippi Band of Choctaw Indians. There are also cruise vessels which operate casino games in Mississippi, and these are restricted to specific counties which allow such activity.
Other Mississippi Gambling Pages
Mississippi Gambling Law Definitions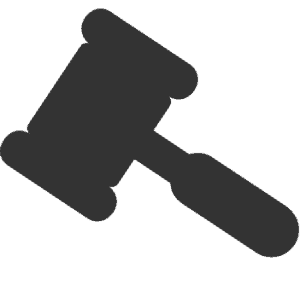 Playing any game for money or any other valuable thing is a crime in Mississippi unless the game is specifically legal under state law. Under Mississippi law, participating in a game that is not legal is an illegal act. While the definition of a game under Mississippi gambling law requires the game to be a banking or percentage game, the law lists poker as an example. Poker does not have to be a banking or percentage game. Keeping or exhibiting games or gaming tables is a crime in Mississippi.
One aspect of Mississippi gambling law that stands out when compared to gambling laws in other states is that in Mississippi, a person convicted of illegal gambling can be made to pay the amount of money he or she won at the illegal gambling event as an additional fine.
Social Gambling Laws in Mississippi
In most states, the gambling law makes a specific exception for social gambling by limiting the amount the money that can be gambled or imposing certain restrictions like no entry fee or raking of the pot by the house. Mississippi gambling law has no such provisions. In fact, Mississippi gambling law makes social gambling illegal. Home poker games will run afoul of Mississippi gambling law.
History of Mississippi Gambling Laws
Gambling was very popular amongst the Indian tribes in Mississippi in the 1700s. They regularly wagered on a game called ishtabodi. Card games were popular with the European settlers. Gambling was very popular in every social setting from saloons to riverboats. The first horse racing track in the state opened in 1795.
Gambling continued to flourish even after Mississippi attained statehood in 1817, and continued to do so until 1942 when gambling was made illegal and the state began to crack down on illegal gambling. However, despite the crackdown, gambling continued behind closed doors.
Mississippi legalized dockside gambling in 1990 when the Mississippi Gaming Control Act was passed allowing casinos to be set up on the Mississippi River or Gulf Coast. The state Gaming Commission was set up to oversee the casinos. Casinos were limited to the waters along the coast (including the Bay of St. Louis and the Back Bay of Biloxi), along the Mississippi River, and in navigable waters that border the river.
Mississippi State Lottery and Riverboat Gambling Laws
To this day, lotteries remain constitutionally prohibited in Mississippi. An attempt to legalize the lottery in 2010 failed. It is one of the few states in the country without a state lottery. In authorizing riverboat gambling, the Mississippi legislature defined riverboat gambling as a distinct form of activity not covered by the constitutional ban on lotteries. As a result, players aboard Mississippi riverboats can play craps, blackjack, and slot machines, but no lottery tickets can be sold.
The first casino opened in 1992. Since that time the Mississippi gambling industry has grown phenomenally. Today there are many operational casinos in the state including a few Indian tribal casinos. Many of these casinos offer poker.
Mississippi Charitable Gambling Laws
Other than sportsbooks and casinos authorized under the Mississippi Gaming Control Act, charitable gambling is the only other legalized form of gambling in the state. In 1992 the state passed the Charitable Bingo Law legalizing charitable gambling. Nonprofit organizations, associations, groups, or clubs that are registered with the Secretary of State can conduct charitable gambling events.
Bingo, pull tabs, electronic bingo machines and electronic pull-tab machines can be used for charitable gambling events. Eligible organizations include nonprofit educational, civic, religious, wildlife conservation and veterans' organizations and senior citizen clubs domiciled in Mississippi and having proof of tax-exempt status under Section 501(c) or (d) of the US Internal Revenue Code.
Mississippi Online Gambling Laws
Mississippi gambling law as it stands today does not address the issue of online poker or online gambling. However since playing any game for money or any other valuable thing is a crime in Mississippi unless the game is specifically legal, playing online poker or casino games can run afoul of Mississippi gambling law.
This compounded by the fact that it is illegal to operate an online gambling site within the state's borders. For this reason, players living or visiting Mississippi are wise to restrict their online gambling participation to legally licensed and certified gambling sites which are subject to strict regulatory oversight by governing jurisdictions that have specifically legalized online gambling within their respective territories.
Efforts To Legalize State Regulated Online Gambling In Mississippi
In 2012, State Representative Bobby Moak introduced the Mississippi Lawful Internet Gaming Act of 2012 seeking to legalize online gambling. The bill, however, died in the Ways and Means Committee. In 2013, he once again introduced a bill seeking to legalize online gambling but the bill failed.
Federal Gambling Laws Affecting Mississippi Players
There are currently not any federal gambling laws which prohibit or criminalize participating in online gambling. The commonly referenced UIGEA bill which was passed 2006 does not prohibit online gambling for US players. The law does not address players or participation at all. The law simply places regulatory oversight on how online gambling transactions can be processed, which addresses gambling site operators and payment processors.
At this time there is not any legislation providing federal legalization of online gambling, and the DOJ has determined that each state can decide for themselves how they would like to approach the topic of online gambling.
Mississippi Gambling Laws
Players who are interested in reviewing the gaming act for the state of Mississippi can visit the State of Mississippi Website for access to the laws and statutes in their entirety and original context.
Mississippi Online Gambling Laws FAQS
What Are The Consequences Of Illegal Gambling In The State Of Mississippi?
Simple gambling in the state of Mississippi is a misdemeanor offense. For that, you will receive up to6 months in jail and a legal fine up to $500 dollars. For aggravated gambling, which is charged when you are a repeat offender or are part of a gambling operation, you'll receive a steeper misdemeanor with up to 1 year in prison with a fine of up to $1000 dollars. If you are the primary operator of a gambling business or a habitual offender you will be charged with a felony that has a minimum sentence of 1 year in prison and as much as $5000 dollars in fines associated with it.
What Legal Forms Of Gambling Exist In Mississippi?
The state of Mississippi has charitable gambling, tribal casinos and pari-mutuel gambling at horse tracks. Additionally, in 1990, the state legalized the Gaming Control Act. The Gaming Control Act allows commercial casinos along the Mississippi River and in the Bay of St. Louis and in the Black Bay of Biloxi. In 2018, Mississippi issued new legislation legalizing sports betting.
What Is The Current Sports Betting Law In Mississippi?
Legal domestically regulated sports betting is now available in 2 brick-and-mortar casino locations. The legislation permits mobile wagering, but only on the premises after patrons have downloaded the proper app. The law is set to be revisited in the upcoming session to address revenue distribution and further expansion of mobile/online sports betting.
Are There Any Tribal Compacts In Mississippi?
The state laws in Mississippi permit class III gambling within the tribal compact between the state government and the Mississippi Band of Choctaw Indians. Class III gambling allows the most forms of legal gambling within tribal casinos. Slots, Roulette, Blackjack in addition to bingo, poker, and the social games of both Class I and II.
What is Social Gambling?
Social gambling is a common exception to state's gambling laws that allow for private citizens to legally hold games of poker in their own home as long as they adhere to a certain set of rules set by the state. In the Mississippi, home games of poker, no matter the stipulations are illegal and can get you charged with a misdemeanor.
What is Pari-Mutuel Gambling?
Pari-mutuel gambling is most commonly used in horse and dog tracks all around the world. In this style of wagering, the bettors make their picks for the top three winners of the race and place their bets into a community pot. The house only takes a small fee for each race thrown and rest if divided up between the bettors who chose their horses correctly.