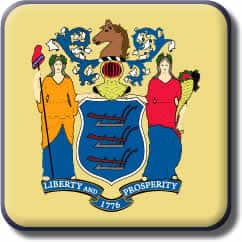 On May 14th, 2018 the Supreme Court of the United States (SCOTUS) ruled in favor of the state of New Jersey (NJ) in the momentous sports betting case Murphey vs NCAA. SCOTUS decided that the Professional and Amateur Sports Protection Act (PASPA) is indeed unconstitutional and lifted the restrictions that prevented NJ and other states from launching their own sportsbook gambling initiative. This was a huge legal victory not only for New Jersey but for all US states.
In addition to NJ domestic sportsbooks, offshore sportsbooks also accept New Jersey residents. Offshore sportsbooks will continue to play a vital role in viable, legally sanctioned sports betting entertainment since there are no state line restrictions.
This portion of our guide is dedicated to providing clear and concise information that is helpful to individuals who are attempting to determine what their legal betting options are and how to find legitimate New Jersey sports gambling opportunities. We will take a look at the legal status of sports betting in the Garden State, how to access legally sanctioned online bookmakers, and discuss some of the details that matter when betting online.
Is Online Sports Betting Legal In New Jersey?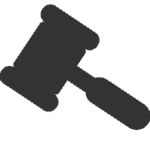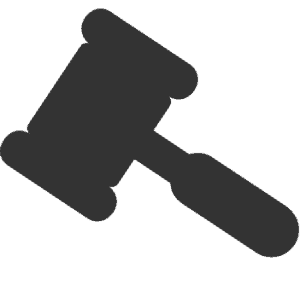 Yes, both domestic and offshore online sports betting is now legal in NJ as of August 2018. When NJ enacted domestic sports betting laws, there was a 30-day wait clause before online sports betting could start. After the initial 30 days, Draft Kings was the first to launch an online sportsbook for New Jersey residents.
The Federal Wire Act still prohibits NJ and other states from accepting bets from across state lines or from foreign countries. Most Atlantic City casinos are currently looking at launching an online sportsbook by the end of 2018.
There are also a number of legally licensed and certified offshore sportsbooks that are regulated and located outside of the United States that accept NJ residents. Offshore sites have been servicing NJ for years and in many ways are the better option until NJ online sportsbooks build trust. There are currently not any New Jersey gambling laws or USA gambling laws that prohibit NJ players from participating in online sports betting at these legally licensed and certified sportsbooks located outside of the US.
Recommended Online Sportsbooks For New Jersey Residents
The following list includes our professional recommendations for legitimate, secure, and high-quality online sports betting sites which accept New Jersey players. The list is not very long, and that doesn't really bother us, we are much more interested in providing access to legal and high-quality options than we are just having a long list.
Each of these brands has been placed through our review process and has been found to meet our requirements for inclusion in this guide. This means they are legally licensed and certified, offer a secure wagering environment, and provide overall high-quality sports betting experience. You will also see their bonus information listed so that you have a little bit of preliminary information by which to help you narrow down what sports betting brands you will consider.
Other New Jersey Gambling Pages
NJ Domestic Online Sportsbooks
New Jersey recently elected to allow online sports betting through their Atlantic City casinos and state-wide racetracks. Draft Kings was the first NJ online sportsbook to launch in August 2018 under the Resorts Atlantic City license. Residents must be located within state lines to place a legal sports bet. Several other casinos are expected to launch an online sports betting platform by the end of  2018.
DraftKings Mobile Launch
In August of 2018, DraftKings was the first online sportsbook to launch in New Jersey. The mobile platform is offered through the Resorts Atlantic City license and is available to anyone withing state lines and of legal gambling age. The mobile sports betting app provides betting lines for domestic and international sporting events.
The DraftKings mobile app offers many different bet types including props, futures, and alternative lines. In play betting or live betting options are plentiful and can be wagered on for a variety of different sporting events.
Land-Based NJ Sportsbooks
The first legal New Jersey sports bet was placed on June 14th, 2018 by the NJ Governor Phil Murphy at Monmouth Park. The majority of Atlantic City casinos have already launched their sportsbook but are still working on launching an online sports betting operation. Sports betting in New Jersey has earned 3.5 million in revenue and produced over 16 million in wagers in its first legal month. Below is where you will find legal sports betting options in New Jersey at this time.
Atlantic City Casino Sportsbooks:
Resorts Atlantic City – SBTech domestic and online sportsbook. Online sportsbooks include BetStars, and DraftKings.
Borgata – Provides a sportsbook that is incorporated into their racebook.
Ocean Resort Casino – Provides a William Hill US sportsbook located on the casino floor.
Hard Rock Atlantic City – partnered with Bet365 for an online sportsbook but still has not announced a domestic sportsbook partner.
Golden Nugget – Partnered with Churchill Downs, no physical or online sportsbook available at this time.
Ceasars, Ballys, & Harrah's – Each casino now has a domestic sportsbook and is expected to launch online sports betting outlets by the end of 2018.
Tropicana – Recently sold and has not announced plans for a domestic sportsbook yet.
Racetrack Sportbooks:
Monmouth Park (Oceanport, NJ) – Provides a William Hill sportsbook with plans to release a mobile sportsbook in the near future.
Meadowland Racetrack (East Rutherford, NJ) – Domestic sportsbook provided by FanDuel, they have also partnered with BetFair US and has plans to release an online sportsbook.
Sporting Teams In New Jersey
There are 4 professional sporting teams located in New Jersey even though 3 of the 4 claim to be from New York. The 4 professional teams cover 3 major sports and assists in providing a substantial income from neighboring states, especially New York.
New York Giants – The New York Giants have been a part of the NFL since 1925. The Giants have spring training at Meadowland Sports Complex (East Rutherford, NJ.) and currently share a stadium with the New York Jets in East Rutherford, New Jersey.
New York Jets – The New York Jets have been a part of the NFL since 1959. They currently share a stadium with the New York Giants in East Rutherford, New Jersey.
New Jersey Devils – The New Jersey Devils are a National Hockey League team and the only professional sporting franchise to include New Jersey in their name. They currently play in Newark, NJ and have won several championships since the franchise moved to New Jersey in 1982.
New York Red Bulls – The New York Red Bulls are a Major League Soccer team based out of Harrison, New Jersey. They were founded in 1996 and has produced an average attendance of almost 20k for the last few years.
NJ Sports Betting FAQs
What Types Of Sports Are Covered In Online Sports Betting Lines?
The great thing about online sportsbooks is that they cover sports on a global scale. Not only will you have access to lines for all the popular USA sports events, games, teams, leagues, players and matches, but you will also be able to bet on a host of international teams, sports and events as well. You'll find lines on football, basketball, baseball, soccer, hockey, boxing, motorsports, golf, tennis, cricket, darts, ruby, Olympic events, and much more. Both professional and college sports are included, and there is a wide range of wagering options to choose from.
Can I Bet On Sports From My Mobile Phone Or Tablet?
Mobile sports betting has become extremely popular, especially with the emergence of live betting and live in play betting. These types of options allow you to place bets on a sports event while the game or match is taking place. Each of the sportsbooks recommended on this page offers a mobile sportsbook application that is web-based and optimized for mobile use. You can manage your account, place bets, track scores, and progress, among other functions. It is estimated that more people place bets online through a mobile app than they do on a PC or laptop.
Are There Any Sportsbook Bonuses For NJ Residents?
There certainly are. The brands listed above all have their current welcome bonus offers displayed for your convenience. In addition to the welcome bonus, there are also reload bonuses and special bonuses, contests, and promotions for seasonal events. A promotional bonus example would be the annual March Madness tournament, or for the Super Bowl promotion.
How New Jersey's Efforts To Legalize State-Based Sports Betting Worked
Despite the fact that New Jersey has embraced legal state-sponsored online gambling for both the New Jersey online casino and NJ online poker platforms, they were unable to legalize state based sports betting until 2018.
If it wasn't for the former Governor Chris Christie, sports betting might still be outlawed under the PASPA act. Christie opted to legalize sports betting twice and got sued by the US sports leagues for doing so. NJ lost their appeal to the higher state court before SCOTUS decided they would hear the case. When the SCOTUS announced that they would hear the PASPA case, many sports betting enthusiasts were shocked and considered the hearing a small victory in itself.
During the time that SCOTUS was waiting to hear oral arguments about the PASPA case, many states started drafting legislation in case the decision went in favor of New Jersey. Months later when the court's decision became public, many states started passing laws and enacting their legislation in what became a race to legalize domestic sportsbooks.
Are There Any Federal Laws That Affect New Jersey Online Sports Betting?
On the federal level, it has been determined by the Department of justice that the Federal Wire Act does apply to US-based online sports betting. Since PASPA is gone, the Federal Wire Act now prevents states from accepting bets from across state lines or from foreign countries.
The Federal Wire Act is likely the next US gambling law to be challenged in court. Now that states have domestic online sportsbooks, they are going to want to increase state revenue by offering their betting lines to as many people as possible. Only time will tell but for now, the Federal Wire Act is preventing interstate sports betting commerce.
How Do I Find A Legitimate And Secure New Jersey Accepted Online Sports Betting Site?
We have developed an intense review process that we place all potentially viable web-based sportsbooks through before they are considered for inclusion in our guide. Relying on the input of professionals who are experienced in the evaluation of online gambling sites through a guide like ours ensures that bettors have access to helpful information that will allow them to make informed decisions regarding their choices for online sports betting participation.
Each sportsbook referenced in this guide is legally licensed, compliance certified and employs a state of the art security profile. They also provide some of the most competitive betting odds and lines in the business, comparable to the Vegas oddsmakers.  Their bonus offers and promotions carry reasonable and attainable wagering requirements, and their customer support staff is knowledgeable and responsive.  We are registered customers at each brand we recommend because we believe in putting our money where our mouth is.
Sports Teams in New Jersey