New Mexico has domestic land-based physical poker games offered within tribal-run casino establishments. However, NM has yet to authorized online poker gambling offers. Nonetheless, NM players can use licensed offshor online poker sites in the meantime.
We have created this guide to share domestic poker gambling option and explain the legality of licensed offshore online New Mexico poker rooms.

Are Online Poker Sites Legal In New Mexico?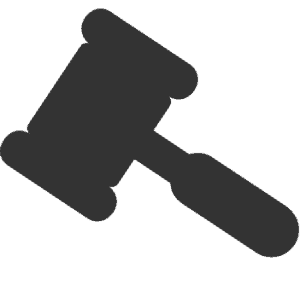 While domestic state-licensed online poker platforms are not authorized through passed legislation, NM gambling laws do not include prohibitions against licensed offshore online poker sites. However, the state does prohibit the operation of domestic NM-based online poker sites.
This state may not have domestic online poker gambling offers due to having the capability to since 2011 when the DOJ revisited the Wire Act and due to the fact that the Navajo Native American tribe in the state successfully lobbied against the legalization of domestic online poker rooms in the past.
Legally Licensed Online Poker Sites Accepting New Mexico Players
The following online poker rooms have been inspected by our team of industry specialists who have taken the liberty to check the locations, licensing, and regulatory bodies of each of these websites -finding them to be in perfect contention with American gambling laws. Each brand below instills strong security protocols, have consistently high customer reviews, boast the latest fair play practices, and offer tournaments, multiple poker game variations, bonuses, and much more.
Other New Mexico Gambling Pages
Land-Based Poker Rooms In New Mexico
Below is a list of some of NM's available physical poker rooms:
Route 66 Casino Hotel Poker Room - Albuquerque, NM
Sky City Casino Poker Room - Acoma, NM
Buffalo Thunder Casino - Santa Fe, NM
Inn of the Mountain Gods Casino - Mescalero, NM
Isleta Casino - Albuquerque, NM
Sandia Poker Room - Albuquerque, NM
What Games Can I Play At New Mexico Online Poker Rooms?
Texas Hold'em
Texas Holdem is probably the most well-known version of poker that is played all over the world. Players will be dealt their two hole cards before the first round of betting. Players can bet, check, or fold before the flop. Then three cards are dealt on the table in what's known as the flop, two more rounds of betting will ensue called "the turn" for the fourth card on the table, and "the river" for the fifth. Players will use their two cards with the 5 shown on the table to assemble the best hand they can before showing your cards.
Omaha
In Omaha, players will be dealt 4 hole cards. They are the same betting rounds as in Texas Hold'em, the flop, the turn, and the river. The difference is that at the end of the game the player will use only two of their hole cards and only three of the community cards on the table to make up the best hand that they can.
In "The Showdown, " when there is more than one player left after the last round of betting. Between the players, the last person to raise, or to bet show their cards first. If there was no bet in the final round, the player immediately clockwise from the dealer, or button, in this case, will show their cards first.
7-card stud
This is the first version of poker that people tend to learn. In this version of poker, there are no community cards. The table will be dealt clockwise until each player has 3 cards. The first two cards are a player's hole cards and the third is dealt face up on the table. There are five rounds of betting called "Third Street," "Fourth Street," "Fifth Street," "Sixth Street," and the "Seventh Street" AKA "The River". Players will be dealt a card with each round of betting and whoever has the best hand at the end wins.
Other Online Poker Variations
NM players will also be able to find various other iterations of poker that are played around the world at licensed offshore New Mexico online poker rooms. The three above are the most popular but players can also find Americana, different types of stud poker that are played with 3 and 5 cards, and each of the versions above in hi/lo formats.
What Tournaments Can I Play In?
Tournaments are where the real money is. These change all over the industry depending on the licensed offshore poker site players are looking at but here are a few of the most popular ones.
Free Roll tournaments are tournaments with no entry fee or requirement and may function almost like a free play version of the tournaments. If players play their hand right they could come out with a profit.
Sit-and-Go tournaments are tournaments which are run at a quick pace so players can get on with their day.
Can I Play For Free At Online Poker Sites?
Free Play is a common option provided at licensed offshore New Mexico online poker rooms. Free play games run exactly the same way the real money games work except they aren't played with real currency. Instead, these Free Play games are played with a fictional limitless currency which allows players to get a feel for the system and understand where and when to click to place the proper bets according to their hands without risking their hard earned money. Free play is also available for the following licensed offshore services: NM online bingo halls, and NM online casinos.
Are There Online Poker Bonuses For New Mexico Players?
There are many different online bonuses that NM residents can take advantage of from staples like "Welcome bonuses" all the way to game-specific bonuses. Welcome bonuses are match bonuses, and like other match bonuses (Reload Bonus, and Cryptocurrency Deposit Bonus) these reward players will additional funds based on a certain portion of their deposit like a 50% or 100% match bonus. Other bonuses available include referral bonuses, bonuses that offer free tournament entry, free chips, poker bonuses, and much more.
Can I Play Real Money Poker Games From My Mobile Phone?
Yes, through HTML5 technology. HTML5 has allowed online poker providers to host their own games attached to their URL instead of relying on the popular mobile application stores in the past and requiring user's to download an app. NM players simply must enter their preferred site into their mobile browser's URL and poker games instantly become available to them on their mobile device no matter what the operating system or device they are usin.
What Are The Banking Options For NM Players?

Banking options for these websites vary from site to site. The most popularly used methods of deposit and withdrawal for international players are major credit and debit cards, Visa and MasterCard. However, New Mexicans cannot use these traditional funding methods due to the UIGEA, which is a federal banking regulation preventing banks from processing gambling transactions. Therefore, major cards tied to banks cannot be used at licensed offshore online poker sites.
Despite the UIGEA, licensed offshore online poker rooms account for these regulations and offer alternative payment acceptance methods like gift cards, cryptocurrency, and money wire transfers. Withdrawals must also cirumvent the UIGEA and can be delivered to NM players via cryptocurrency, money wire transfer, or check by mail or courier.