North Carolina Online Gambling Laws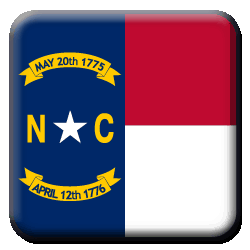 North Carolina gambling laws do not explicitly prohibit state residents from gambling on licensed offshore online gambling sites and there are no federal laws that prohibit online wagering. The state does not currently offer any domestic state-licensed online gambling platforms but it is due to a lack of NC gambling legislation permitting it.
How Does North Carolina Define Gambling
Under North Carolina law, gambling is a class 2 misdemeanor. Anyone who plays, bets on or operates any game of chance where the bet is money, property or anything of value will be guilty of gambling.
North Carolina gambling law does not specifically define a game of chance. However, based on the numerous case laws, poker is a game of chance under North Carolina gambling law. The law does not provide any exemption for social or private gambling. Gambling in public or at public establishments can result in additional charges. All items used for illegal gambling can be seized, including money used for the illegal game.
Other North Carolina Gambling Pages
North Carolina Gambling Law History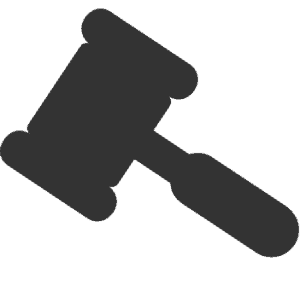 North Carolina has traditionally taken a tough stance against gambling. Towards the end of the 20th century, most states began taking steps to legalize gambling in some form or the other.
While the first state lottery in the United States was instituted in New Hampshire way back in the 1960s, the state lottery was legalized in North Carolina only in the 1990s and the first ticket sold online was in 2006. The state lottery is called an education lottery due to the money from the lottery being used for educational spending.
Way back in 1983, the state took its first small but significant step towards legalizing gambling by permitting beach bingo games. However, the prizes for such beach bingo games had to be less than $10. Non-profit organizations can hold raffles and bingo games for charity. There are severe restrictions on such raffles and bingo games. There cannot be more than two bingo games in a week and the prizes should not exceed $500.
Horse racing which is legal in most states is not legal in North Carolina. For some time from the late 1940s until 1954 there were two Greyhound racing tracks with pari-mutuel betting in the state. However, in 1954, the North Carolina Supreme Court closed them down.
Tribal Gaming Compacts
Gambling entertainment in North Carolina is very limited. The State of North Carolina Gambling Laws include only one Tribal Compact at this point with the Eastern Band of Cherokee. This Tribe has only developed a single casino in North Carolina, and it is the only casino in the state. The compact only allows video lottery terminals, hence the casino does not offer any table games. Skill slot machines are permitted.
With only one casino in the entire state, you can see how this may not work out conveniently for many players. There is potential for more Indian Tribe development in the future, but nothing has been proposed or is in the works yet.
Legal Gambling In North Carolina
While poker is considered gambling under North Carolina gambling law, it is legal to play poker at licensed facilities that offer poker games. Indian tribes in the state are allowed to operate gaming facilities that allow only computerized games.
Presently there are two such facilities in the state. The first such facility was opened in 1997 courtesy the Federal Indian Gaming Act. Subsequently, the state legalized video slot machines and video poker. Last year after negotiations with the state, one of the gaming facilities started offering table games like craps, roulette, baccarat, and blackjack.
Social Gambling Laws In North Carolina
While social gambling is illegal in North Carolina, the state has not actively enforced this rule against small home games. Internet sweepstake cafes are not legal and the state actively pursues such cafes and those who operate or manage such cafes. In 2010, the state banned internet sweepstake cafes but the ban did not take effect until 2013 due to legal challenges to the ban.
Gambling Laws Concerning Slots Machines in North Carolina
Slot machines and video poker machines are illegal in the state. It's illegal to own and operate slot machines. Manufacturers of such machines can also be prosecuted for violating North Carolina gambling law.
North Carolina Online Gambling Laws
While a few states have passed legislation legalizing online gambling and others are in the process of making laws to allow domestic online gambling, the state of North Carolina does not have any such plans at the moment. State gambling laws simply ignore online gambling altogether.
While state-based domestic online gambling is not legal as of this moment without proper authorization via state legislature, there are no state or federal laws which prohibit North Carolina residents from participating in legally licensed and regulated offshore gambling sites. This includes the UIGEA federal law which does not prohibit online gambling but rather relates to how gambling transactions can be processed by banks. Since we're really not sure when or if North Carolina will ever consider online gambling that is licensed and regulated by the state of NC, we recommend NC players consider legal online gambling options that welcome US players. These options include licensed offshore North Carolina sports betting, casinos, poker, and NC online bingo sites.
North Carolina Gambling Laws
Those individuals who would like to review the actual laws and statutes can do so on this site: North Carolina Legislature Website.
North Carolina Online Gambling Laws FAQS
What Are The Consequences Of Illegal Gambling In North Carolina?
In NC, gambling illegally can result in class 1, 2, or 3 misdemeanors depending on the severity and circumstances of the crime. Class 1 misdemeanors are the most severe that are given for illegal gambling. They carry a maximum penalty of 120 days in jail coupled with a discretionary fine usually over $1000. Class 2 misdemeanors have a 60-day jail time maximum with a $1000 fine. Class 3 misdemeanors are the least severe and carry a max of 20 days in jail with a $200 fine.
What Legal Forms Of Gambling Are Available In North Carolina?
The state has a tribal compact with the Eastern Band of Cherokee Indians which allows them to operate gambling services out of two casinos that they have since opened. There are also options for charitable bingo and raffles, the North Carolina Education Lottery, and a form of bingo that plays with low stakes known as "Beach Bingo". All forms of online gambling from properly regulated online providers who are located outside of the United States is also completely legal in the state.
What Is North Carolina's Stance On Recreational Gambling?
Traditionally, the bible belt culture of the state has long resisted the expansion of gambling activities for their residents. The state took roughly 30 years to come around on the relatively tame gambling genre of lotteries after New Hampshire became the first state in the country to legalized the practice. The first ticket to be sold in the state of North Carolina wasn't until roughly 15 years later in 2006. Still, there are only states which have harsher penalties and more stubborn outlooks on gambling than that is within the state of North Carolina.
What Is A Tribal Compact?
Tribal-state compacts are basically business arrangements between Native American tribes and states that allow for exemptions in state-based gambling laws under the IGRA of 1988. The IGRA is the Indian Gaming Regulatory Act and acts to allow nationally recognized Native American tribes to open up Class III gambling establishments that are taxed legally by the American government.
Is Social Gambling Legal In North Carolina?
Social gambling is a common exception to gambling laws that allows for private citizens to host home games of poker with no intention of raking the pot or taking a profit outside of the winnings of the game. While most states allow for this type of gambling, North Carolina does not despite having not enforced the law in quite some time.
Is Pari-Mutuel Gambling Legal In North Carolina?
It is not. Pari-Mutuel gambling is the traditional version of gambling that takes place at horse and dog tracks. In this form of gambling, the bettors primarily place bets against the other bettors rather than the house as in a normal casino. The only horse or dog track gambling that you can legally participate in within the state of North Carolina is facilitated on the internet in legally regulated online gambling websites that are located outside of the continental United States.
When are State-Regulated Sportsbooks Going To Launch?
The state has announced that it is trying to launch state-regulated sports betting before the college football bowl season in early 2020. However, they first said in time for the 2019 NFL season, then a few months, now in time for bowl season, so it is really still up in the air, but state officials are working on it.