California's Best Online Poker Sites For 2023
In the competitive world of professional poker, the player with the most experience often takes home the most money, and California online poker is no exception. California is home to 5 of the top 20 earners in professional poker currently and players like these have often accredited most of their experience to playing online poker on licensed offshore sites while from their home state of California.
The idea is to see as many hands as you can while you're playing. Some online poker players in California have been known to see upwards of 10,000 hands in a single day, more than a typical casino player would see in a lifetime. This is something that can only be achieved with the features available through online poker sites rather than face to face games at live poker rooms.
This page will provide you with information about the state's available online poker games, bonuses, banking options, software capabilities, and even a bit of a historical perspective on poker gambling in California.
Best Online Poker Rooms That Accept California Players In December, 2023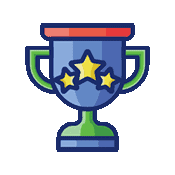 Following brands are the top online poker providers in the industry and have been for many years. Our team of analysts has meticulously reviewed each aspect of these websites to ensure that they are operating in a legal offshore jurisdiction that also provides them with the proper regulatory oversight and licensing.
These brands have all developed great reputations within the online gambling industry and have demonstrated a dedication to providing a legitimate, secure, and high-quality destination for engaging in premium online poker entertainment.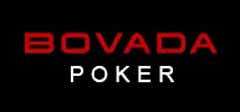 Is It Legal To Play Online Poker For Real Money In California?
There are only a few regions in the US that have legalized state-regulated and licensed online poker gambling operations, and CA is not yet one of them. California is considering the legalization of domestic online poker operations but the bill being considered has not yet been approved to become law. The DOJ's Legal Opinion issued in 2011 set the stage to allow each individual US state to pass legislation legalizing online casino and/or poker gambling, however, few US states have taken advantage of this option.
Currently, there are no state or Federal gambling laws which make it a crime for California residents to play poker online at legitimately licensed and regulated offshore online poker destinations. Licensed offshore poker rooms are the primary legal option for CA players looking to enjoy legal online poker gambling for real money and until California reaches a legislative consensus regarding state-regulated online poker platforms, licensed offshore poker remains a stable and legal alternative.
CA laws do, however, punish online poker operators based in the Golden State who service CA players without proper licensing or authorization by the state. Any domestic CA-based online poker sites are illegal until the state announces passed legislation and begins issuing licenses.
What Are The Age Requirements For Playing Poker For Real Money In California?
The minimum legal gambling age in California is 18 years old and above.
Types Of Games Available At Most California Online Card Rooms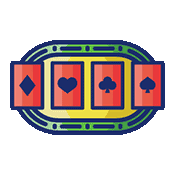 There are tournaments and poker games of all shapes and sizes available online which readily come to mind. CA players can find tournaments for playing Texas Hold'Em, 3, 5, and 7 Card Stud, 32 Card Draw, Americana, and of course, Omaha and Hi/Lo, as well as, many more poker games. There are also several variations of these poker games available at each of our recommended destinations as general games or tournaments.
Players may also find specialty poker games such as HORSE or Caribbean Stud, among others. The poker sites listed in this guide all utilize proprietary software solutions to power their gameplay, software, and virtual poker room. Each brand offers a feature-rich interface that empowers players by supporting multi-hand, multi-table, speed play options, and more.
Can I Play The Poker Games For Free?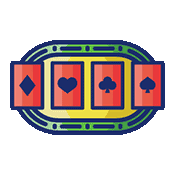 Available from most providers, Free Play functions are an extremely useful tool for first-time online users. Free Play essentially provides a risk-free environment to let players get to know the software interface by letting them play with limitless fake money. This is a great way for first-time online poker players to become acclimated to the online environment, learn a new game, or test out their strategy online.
Poker playing is about confidence, therefore, Free Play allows new online players to build up their confidence to become comfortable using and navigating the online interface. Newbies can learn new poker games or hone their skills on their favorite game without taking any financial risk. Seasoned casino vets can also use Free Play to get used to online multi-hand and table features if they are looking to see more hands per hour or learn where to click and practice online betting strategies.
CA players can also choose to play in the Freeroll tournaments which are another opportunity for players to play for free. In these types of tournaments, there is no entrance fee and therein lies the opportunity to win real cash prizes without any financial risk on the player's behalf.
Are There Online Poker Bonuses For California Players?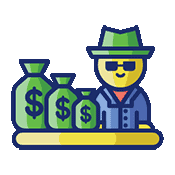 Top tier poker websites will offer first-time players a welcome bonus which usually takes the form of more money in the players account to gamble with through a "Match Bonus". The site will specify matching a certain percentage of a player's first deposit, or deposits if they allow redemption more than once, and do so it just for the player signing up and depositing funds into their account. There are also reload bonuses, referral bonuses, and special promotions which are often tied to tournaments.
Keep in mind that poker deposit match bonuses are handled differently from online casino bonuses as they are awarded incrementally in a 'the more you play, the more you get' scenario. Bonuses offered normally have attached conditions which must be met before withdrawing, so read each bonuses conditions thoroughly before redeeming.
Can I Play Real Money Poker Games From My Mobile Phone In CA?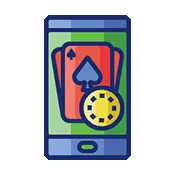 There are mobile poker gambling options available for iPhone, Android, Windows, and more from all of our recommended brands. Relying on the most popular mobile brands and networks, most poker apps have switched from downloadable to browser-based or better known as responsive design. This change in mobile optimization to responsive design has effectively changed the way mobile games are offered by allowing players to simply enter the brand's URL into their mobile browser and play at will.
Banking Options Open To California Players
The cashier systems that are associated with these online poker systems have multiple methods of deposit and withdrawal. However, the deposit and withdrawal options available do vary somewhat between brands. Players can always find accepted forms of digital decentralized currencies such as Bitcoin, Litecoin, Ethereum, and Dash as they seem to be the most successful while traveling seamlessly and processing quickly throughout the online gambling world.
Players may also likely to find options for the major credit cards including Visa, MasterCard, and sometimes American Express and Discover. However, if these cards are tied to a traditional banking institution players may see their attempted deposits canceled by their bank. This is due to the UIGEA, a federal banking regulation preventing banks from processing gambling transactions.
Other more successful payment methods include several forms of wire or money transfer from bank-to-bank and person-to-person. Sometimes fees and processing times are associated with the type of deposit or withdrawal method used, so be sure to review these details so that you are aware of which methods are the most or least beneficial to you.
California Views on Poker Gambling from The Beginning
California has a long history with poker reaching back into the late 1800's. When the California constitution was drafted in 1879, draw poker was conveniently left out of its gambling restrictions which placed a prohibition on basically all other forms of gambling. It became a common occurrence for card players from all over the country to travel to California looking for big poker games and big thrills.
In the late 30's, people could find numerous legally regulated cardrooms in Long Beach, L.A., Hawthorne, El Monte, and a number of unincorporated areas in L.A. County. Today, card rooms are still all over the state of California, these are player banked and exist within the current laws as social gambling. In these games, the house simply takes a small fee from each hand and the players gamble against each other instead of the house.
List Of Local Card Rooms In California Updated For 2023
500 Club Casino: Fresno, Central Valley
Ace & Vine: Napa, Central Valley
Artichoke's Joe's Casino: San Mateo, Bay Area
The Aviator Casino: Kern, Central Valley
Bankers Casino: Monterey, Central Coast
Bay 101 Games: Santa Clara, Bay Area
Blacksheep Casino Company: El Dorado, Sacramento Region
Bruce's Bar and Casino: Riverside, Inland Empire
California Grand Casino: Contra Costa, Bay Area
Cameo Club: San Joaquin, Central Valley
Capitol Casino: Sacramento, Sacramento Region
Casino 99: Butte, N. California
Casino Chico: Butte, N. California
Casino Club: Shasta, N. California
Casino M8trix: Santa Clara, Bay Area
Casino Marysville: Yuba, N. California
Casino Merced: Merced, Central Valley
Central Coast Casino: San Luis Obispo, Central Coast
Club One Casino: Fresno, Central Valley
Club San Rafael: Marin, Bay Area
Commerce Casino: Los Angeles, Los Angeles
Crystal Casino: Los Angeles, Los Angeles
The Deuce Lounge & Casino: Tulare, Central Valley
Diamond Jim's Casino: Kern, Central Valley
Empire Sportsmen's Association: Stanislaus, Central Valley
Garlic City Club: Santa Clara, Bay Area
Golden West Casino: Kern, Central Valley
Hacienda Casino: Los Angeles, Los Angeles
Hawaiian Gardens Casino: Los Angeles, Los Angeles
Hollywood Park Casino: Los Angeles, Los Angeles
Hotel Del Rio & Casino: Sacramento, Sacramento Region
Hustler Casino: Los Angeles, Los Angeles
Kings Card Club: San Joaquin, Central Valley
Lake Bowl Cardroom: Sacramento, Sacramento Region
Lake Elsinore Hotel and Casino: Riverside, Inland Empire
Larry Flynt's Lucky Lady Casino: Los Angeles, Los Angeles
Limelight Card Room: Sacramento, Sacramento Region
Livermore Casino: Alameda, Bay Area
Lucky Chances Casino: San Mateo, Bay Area
Magnolia House Casino: Sacramento, Sacramento Region
Marina Club: Monterey, Central Coast
Mike's Card Casino: Stanislaus, Central Valley
Napa Valley Casino: Napa, Bay Area
The Nineteenth Hole: Contra Costa, Bay Area
Oaks Card Club: Alameda, Bay Area
Ocean's Eleven Casino: San Diego, San Diego/Imperial
Oceana Card Room: San Luis Obispo, Central Coast
Oceanview Casino: Santa Cruz, Central Coast
Old Cayucos Tavern: San Luis Obispo, Central Coast
Outlaws Card Parlour: San Luis Obispo, Central Coast
Palace Poker Casino: Alameda, Bay Area
Parkwest Bicycle Casino: Los Angeles, Los Angeles
Parkwest Casino 580: Alameda, Bay Area
Parkwest Casino Cordova: Sacramento, Sacramento Region
Parkwest Casino Lodi: San Joaquin, Central Valley
Parkwest Casino Lotus: Sacramento, Sacramento Region
Parkwest Casino Manteca: San Joaquin, Central Valley
Parkwest Casino Marina: Monterey, Central Coast
Parkwest Casino Sonoma: Sonoma, Bay Area
Paso Robles Central Coast Casino: San Luis Obispo, Central Coast
Pinnacle Casino: Monterey, Central Coast
Player's Casino: Ventura, Los Angeles
Rogelio's, Inc: Sacramento, Sacramento Region
The Saloon at Stones Gambling Hall: Citrus Heights, Sacramento Region
Seven Mile Casino: San Diego, San Diego/Imperial
Stars Casino: San Joaquin, Central Valley
Sundowner Card Room: Tulare, Central Valley
The Tavern at Stones Gambling Hall: Citrus Heights, Sacramento Region
Tommy's Casino & Saloon: Imperial, San Diego/Imperial
Towers Casino: Nevada, N. California
Turlock Poker Room: Stanislaus, Central Valley
Westlane Cardroom: San Joaquin, Central Valley