California's Best Online Bingo Sites For 2023
With over 150 bingo halls in California, it has become clear that CA residents love to daub their cards. The next logical step in anyone's mind is keeping in step with technological advancements by integrating bingo games into state-licensed online platforms as an integral segment of the California online gambling industry without losing that 'community of players' atmosphere.
California online bingo sites have been able to combine the interactive components of playing bingo in a way that other online gambling venues haven't breached.
The interactive online version of bingo also offers some unique features that deliver a level of convenience that brick and mortar bingo halls cannot compete with. Online there are auto-daub features to make sure CA players hit all their numbers and features which allow gamblers to play many cards at once to increase their profit margin. Chat rooms and chat games allow player interaction with each other and with the trained moderators for a communal atmosphere.
If you are one of the thousands of California bingo players looking for credible information regarding your options for playing legitimate, licensed and secure online bingo, then you have come to the right place. In this guide, you will find the specific information about the legality of playing licensed offshore real money bingo games on the internet while in California and what you should expect from an online bingo provider. There is information listed here about the promos, features, and payment options all available for you to take in as a California online bingo player.
We have also created similar guides for other internet betting platforms, including online casinos in California, poker and sports betting.
Top Rated Online Bingo Sites Accepting California Players For September, 2023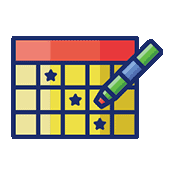 Through extensive research, our team of technical specialists have decided to recommend the following bingo websites to provide for California players the best possible bingo halls that accept California players. We have gone out of our way to make sure each of these sites are legally operating outside of the continental United States and is in possession of legitimate licensing and regulation as is required by US Federal gambling laws. Each site holds their own Random Number Generator fairness certification, which is independently verified through third-party agencies to be valid for true statistical randomness.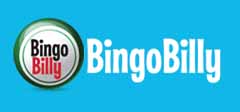 Is It Legal To Play Online Bingo Games For Real Money In CA?
The state of California has provided a statute in its state gambling laws that allows for charitable organizations to run certain gambling activities including charitable bingo as a part of their fundraising attempts to provide charitable donations for organizations that help individuals in need. With that said, the state of California has yet to legalize the domestic regulation and licensing of online gambling establishments which include online bingo, so state-based and licensed online bingo options are not available at this time.
The good news is that neither the state nor the Federal Government has any active and direct laws which make it a crime for CA residents to engage in licensed offshore online bingo games for real money. This means it is completely legal for residents of California to play real money games of bingo online with legally sanctioned, licensed, and regulated offshore websites. However, playing online bingo on a CA-based site without the state's authorization via licensing and legislation passing is illegal according to state laws and US federal gambling laws.
What Games Can I Play Online?
The options are endless at California online bingo sites. At any of the sites that we have deemed worthy of inclusion in our guide, you will be able to find all the most popular forms of bingo that exist. Depending on the particular website, you will be able to find international, as well as, classic styles that range in play style.
There is the classic 75-ball bingo that takes on the usual pace of the game that you are used in physical bingo halls. There are also options for faster pace variations like 30-ball bingo or for those on the slower pace end - 80-ball bingo. There are also a variety of side games available at premium bingo sites which include various casino games including video poker, slots, roulette, and blackjack, as well as, popular chat games that provide extra opportunities for winning cash and prizes.
The side games mentioned above can be played in between bingo games or during a bingo round. Automatic dauber functions allow CA players to focus on other side or chat games while the main bingo game is taking place.
Can I Play For Free At Online?
Yes, you can. Free Play options are sometimes called "Practice Play" or "Instant Play" and is an integral function for players unfamiliar with online gaming to get acclimated with the system. It is obviously a different experience playing bingo with a keyboard and mouse rather than a physical card and marker so the practice modes allow players to become familiar and integrate themselves with the digital system. This shortens the time to overcome the learning curve associated with online gaming.
Free Play even offers seasoned California online bingo veterans a chance to hone betting and play strategies without the risk of real monetary loss.
Are There Online Bingo Bonuses Available?
Most of the premier sources for California online bingo have a menu of different promotion for CA players to claim every day of the week with constant events and giveaways happening frequently. Welcome bonus packages will usually take a high percentage of your first deposit and double it just for signing up for the first-time with the brand. Among the match bonuses players receive at registration, there is an entire profile of other bonuses and benefits they will be able to search through as an existing member.
The bonus structures at online bingo sites are more active than what you'll find at the California online poker sites, casinos and sportsbooks.
Can I Play Bingo From My Mobile Phone?
Each one of the providers that we have vetted personally have optimized websites ready and waiting for any mobile devices CA players wish to use. These brands will redirect your mobile device to the mobile-optimized version of their website via URL and from there all the games will be available to players from wherever they can gain clear WiFi services. Players can also access all your account information and make any changes to your account or profile information right from the palm of their hand.
Mobile betting has become commonplace thanks to savvy smartphones and well designed web-based apps. Players will find mobile betting options at most online gambling sites these days, including California online sportsbooks, casinos, and poker rooms as well.
Popular Bingo Halls In California