Florida's Best Online Poker Sites For 2023
Florida online poker is growing in popularity, despite the 2011 Black Friday events. Most experienced players understand the DOJ investigation which prompted online poker's Black Friday was aimed at the poker site operators and not players, and that the events did not jeopardize all online poker opportunities for US and FL players.
However, those new to online poker or who never had access to 'the whole story' concerning that situation may have unanswered questions or confusion surrounding precisely what is legal when it comes to online poker for Florida residents.
The objective of this guide is to provide accurate and up to date information regarding legal Florida online poker. We will address the legal aspects, how to vet a legitimate online poker site, and what options are available to USA and/or FL players so that you have a clear understanding of what the legalities of gambling online in FL, specifically poker relevant to poker.
Best Online Poker Rooms That Accept Florida Players In September, 2023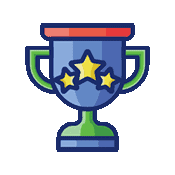 Below you will see  a refined listing of the top online poker brands in the business. These sites all offer a world class online gambling experience, safe and secure environment, and a high quality gaming performance. They are each legally sanctioned to provide their gaming services to poker players around the world, including those located in Florida.
If you would like to learn more about the specific laws surrounding Florida online poker, we invite you to visit our page dedicated to Florida online gambling laws where you'll find information about the specific FL laws, as well as access to review the statutes for yourself.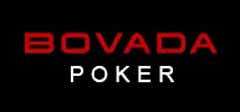 Is It Legal To Play Online Poker For Real Money In Florida?
There are a few different ways to answer this question based on the varied ways that Florida online poker can be defined. At this time, it is not legal to operate an online poker site within Florida state lines.  While this rules out state licensed online poker for now, it does not wipe out all online poker gambling options for Floridians.  
Florida residents interested in online poker through certified offshore gambling sites will be pleased to learn that this type of online poker entertainment is entirely legal.  Poker players in FL do have access to secure, legitimately licensed and regulated online poker sites located outside of the Untied States that are perfectly legal to visit at and play poker at.
There are currently no state or Federal laws which prohibit FL residents or USA players in general from playing poker at licensed offshore poker sites. This also holds true for players who are looking for legal Florida online casinos or FL sportsbooks.
How To Find Safe And Secure Online Poker Sites For Florida Players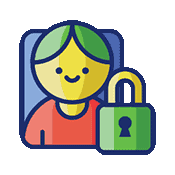 As mentioned above, it is legal for FL players to play online poker at licensed poker rooms located outside of the U.S.A. The key is selecting a secure, reputable, and trusted online poker site that provides a safe gaming environment as well as high quality online poker options.
Our team of online poker professionals, who have extensive experience playing poker online and off-line, has provided a refined listing of those poker rooms which have been carefully taken through our stringent review process and were found to meet our standards in all areas.
Our review process requires a careful evaluation of the many elements that make up any online poker operation, including, but not limited to:
Their licensing, compliance certifications, and which jurisdiction provides the regulatory oversight for the poker room
The quality of their security profile as we require any poker brand featured here to employ security protocols that mirror that of world class financial institutions
Testing their banking suite, including deposits, withdrawals, efficiency and speed of transaction processing, and how comprehensive their payment option menu is
How consistently and effectively their customer support team can solve issues through aggressive inquiries and challenging requests being presented
Game performance, software reliability, player tools and features, and tournament schedule
Assessing player bonus offers, promotions, and incentives, as well as how they are dispensed and what wagering requirements are in place
This is just a small sampling of the elements reviewed in our vetting process. We take our influence in the online gambling community very seriously and are extremely consciences about which brands we recommend to our visitors. We don't recommend any site that we ourselves are not registered players at.
We always put our money where our mouth is. So our reviews come from a dual perspective of registered player and industry professional. This gives us a well rounded approach as well as access to some valuable resources that not all players are privy to. Each brand featured on this site represents hours of research as well as a significant monetary investment as a registered player. First hand is the only legitimate point of view in which to deliver a true assessment of any Florida online poker site.
Are There Any State Regulated Online Poker Sites In FL As Of 2023?
For those of you asking whether or not online poker sites which are licensed and regulated by the state of Florida are legal, then the answer to this question is no. It is not legal to operate an online poker site within Florida's state borders. Those of you wondering about access to online poker games through Internet Cafe's located in Florida,  then once again the answer is no.
State law enforcement recently exposed and shut down an illegal online gambling ring operating within multiple FL internet cafes and has since made these cafes illegal to operate as well. This law is being challenged as of this writing, so we are not sure online gambling in this environment will always be illegal.
We will update this information as the scenario plays out. You can learn more about the legality of online gaming in Florida by visiting our Florida online gambling laws page where you'll find valuable information as well as a resource to view the laws for yourself.
What Real Money Online Poker Games Are Available To Florida Residents?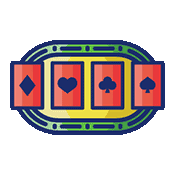 The online poker platform offers a noteworthy selection of US online poker games to choose from, often providing more variety than what the brick and mortar poker rooms are able to do.  These games are available through standard game play and through tournament options. 
The games that you will find available on the menu include: Texas Holdem, Omaha, Stud Poker in multiple variations, as well as some of the more exotic games, such as HORSE.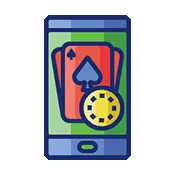 The online poker sites recommended on this page all offer mobile versions of their poker rooms.  Some offer a browser based, mobile optimized application that does not require any type of download.  These web based apps use responsive technology to support compatibility across a wide range of operating systems, devices and mobil networks.
You will be provided with a link to place on your device's home page for one click access to the poker room.  Some brands also offer a downloadable mobile poker app that is designed for specific mobile operating systems. For this type of app, you will be provided with a download option when visiting the site from your smartphone or tablet.
Local Poker Rooms In Florida
Following is a listing of some of the brick and mortar poker rooms and casinos offering poker gaming that are located in the state of Florida for those players who are interested in visiting a land based gaming option.
We would like to mention that if you see any type of gambling cafe locations during your travels in Florida, you will want to avoid them like the plague. Not only were they found to be involved in illegal activity in many cases, but they were also recently outlawed by the state.
This law is being challenged through a lawsuit, but we still would not consider them a safe option for enjoying gambling entertainment. The types of establishments listed below are legitimately licensed and regulated and above board operations.