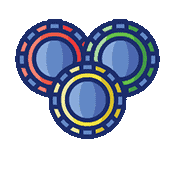 Stud poker has multiple variations including 5-card stud and 7-card stud. Stud poker games originally rose to popularity during the American Revolutionary war when players would often use 4-cards to play. 
Today 7 card stud poker is increasingly popular and is offered at land-based poker rooms and US friendly online poker sites around the world. On this page, we will discuss the different variations of Stud poker in more detail and cover other aspects of the game related to its online setting. We will also take a look at what options are avialble for Americans to play stud poker online.
Best USA Online Poker Rooms Offering Stud Poker In September, 2023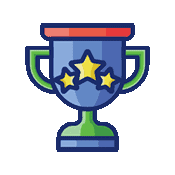 The following legal online poker sites are available for US residents and offer real money stud poker games. Our team of industry professionals has vetted these sites to confirm they hold valid licenses, use up-to-date security features, and provide adequate banking options.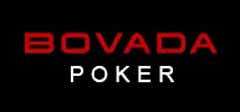 Is It Legal To Play Stud Poker Online For Real Money In The United States?
Yes. 49 states allow online poker from offshore gambling sites, the only state that doesn't allow any type of online poker is Washington. US gambling laws only affect domestic online poker operators and not offshore online poker rooms.
A handful of states also offer domestic online poker through state-licensed gambling sites.  Those states require that you are either physically located within their borders in order to play at the internet poker offerings available there, or be present in one of the states in which they have an interstate poker agreement with.
Seven Card Stud 101, The Basics Of Playing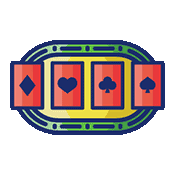 Stud poker was for a long time the most played variant of poker in households and casinos across the USA. The most common form of stud poker is seven-card stud, which requires 2-8 players. The game begins with players being dealt two cards faced down and one card faced up. The player with the lowest ranking card faced up is then required to pay the ante. Regularclockwise betting begins after that.
After the first round of betting another card is dealt face up to each player. The player with the two best up cards starts the second round of betting then followed in clockwise order. Next, the dealer deals another up-card before the third round of betting takes place. Then another up-card is dealt with another round of betting to follow.
Finally, the last card is dealt faced down followed by another round of betting. The player with the best hand at the end of the seven rounds wins the hand. Other forms of stud poker follow a similar order, but slight differences occur between variations.
What To Expect Playing Stud Poker Online
When playing online Stud poker in the USA there are several key differences than that of playing traditionally at a table inside of a casino. Unless you are playing a live dealer game, there will be no real face to face interaction which is a good and a bad thing. Poker is a game that has been popularized because it is based on deception and skill. While online there are other ways to deceive your opponent, it's a lot harder when you can't put a face to a bet.
Usually, when playing poker online there is either a dedicated online poker room or an additional program or platform that players must log into. The platform will store player information and account info to make it easy for players to log in and start playing from different sessions.
Online you will find different variations of stud poker that can be played, there are also high and low stake tables you can choose from, as well as tournament options or cash games. Most online platforms also offer other games that can be played or wagered on including casino games, sports betting, and specialty games.
The Different Versions Of Stud Poker
Just like the many different variations of poker: HORSE, Omaha, Texas Hold'Em, Stud poker has been around for several hundred years and many versions of the game have been drawn up over the years. Most of the variations got their names from the area they were created in but with time these specific games have made their way to Vegas and online poker rooms around the world. The following games are the common forms of stud poker that you are likely to see anywhere stud poker is played.
Seven card stud – 7 rounds of betting, 4 cards dealt faced up, 3cards faced down. The player with the best 5 card hand at the end of the betting rounds is declared the winner of the hand.
Six card stud – Identical to 7 card stud except the last faced down card is removed from play shortening the betting rounds to 6.
Five card stud – The earliest form of stud poker popularized during the American Civil War. To begin one card is dealt faced down and one card is dealt face up. The player with the lowest ranking up-card must pay the ante. Suits can break a tie. After the ante is paid another card is dealt faced up to the remaining players.
Betting begins with the highest ranking up-cards on the table. 3 more up-cards are dealt with a round of betting between each deal. Once all the bets are placed and cards are dealt, the player with the best 5card hand will win the pot.
Razz – A popular form of stud poker that plays low-ball poker. Itis just like 7 card stud except instead of trying for the highest poker hand, players try for the lowest poker hand out of 7 cards.  Straits and flushes do not count against the player for low, therefore the best possible hand in Razz is A,2,3,4,5.
Eight or better (High/Low) – Also known as seven-eight or stud eight, and the most popular version of high/low split stud. Played exactly like seven-card stud, the only difference is that the pot is split between the highest-ranking hand and the lowest ranking hand. For a player to win low they must have an 8-high hand. Players have multiple ways they can use their cards to either produce their best hand or their worst hand.
High/Low no qualifier – Similar to 8 or better, High/Low refers to how the pot will be split the key difference is that there is no qualifier, meaning that to win low you don't have to have a certain card or better. Whereas Eight or better requires an 8 to win low, high/low no qualifier does not require a specific card to win low.
Mississippi stud – Mississippi stud is also similar to 7 card stud with slight differences. It was created to make 7 card stud play better with either a pot limit or no limit. The initial deal is the same as 7 card stud, but each player will end up with 2 down cards and 5 up-cards. Since there are 5up-cards the player with the best hand exposed will bet first. The player with the overall best 5 card hand will win the hand.
Mexican stud – Mexican stud is played with a stripped deck and usually adds a wildcard. Certain rules change when the deck has been stripped. Say that the 4's, 5's, and 6's were removed from the deck. A strait can now consist of a 2,3,7,8,9 since the 4, 5, and 6's were removed. A flush also beast a full house since there are fewer cards of each suit.    
Caribbean stud – Caribbean stud is a poker game that has similar rules to 5 card stud. Caribbean stud is played against the house instead of other players. Caribbean stud is a relatively new game only being played for the last 50 years. Each player must produce an ante, after that they also have the option of participating in the progressive jackpot feature of the game.
Each player and dealer are dealt 5cards faced down. The dealer will turn one of his cards over at that time the player has the option to fold or to play. The dealer then turns his cards over to compare his hand to other hands at the table. The highest poker hand then wins the hand.
Are There Bonuses Available When Playing Stud Poker?
Online poker bonuses are plentiful online and across the web. So much so that we suggest only playing sites that offer online bonuses. The most common bonus is now the industry standard Welcome bonus.
A Welcome bonus is a match bonus that will add extra funds to a bankroll. It is based off the deposit amount and is a great way to get some free play in or to add a little extra boost.
Other common bonus options are a Reload bonus, Referral bonus, and Free Play bonus options. The sites we recommended above have some of the best bonus options available online at this time.
Can I Play Stud Poker On My Mobile Device?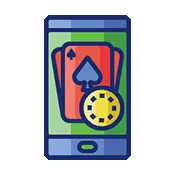 Yes. Mobile poker has been available for years now and it has changed the way most people play the game. Most sites implement an HTML5 responsive web-design so that account holders can play with no need for an additional download from an app store.
Professional players have many different strategies when it comes to poker and stud poker is much the same. Depending on what game you are playing will decide which type of strategy to imply. For the most part, players say that you should never fold any pocket pair.
While some strategist say that it is smart to fold any hand less than Ace, King. Of course, this does not apply to Razz stud. Other strategies depend on the type of stud poker that is being played. Specific strategies can increase your chances but are not necessary to play the game.