Kansas Online Bingo Sites For 2023

Bingo is a charitable gaming form in Kansas, meaning it is operated by licensed and regulated nonprofit groups. There are multiple bingo halls within state lines hosting bingo action for residents to participate in. There are no domestic bingo online sites available.
Those looking for online bingo in the USA can find legal games through licensed and regulated offshore websites. We put together this guide to provide accurate information on the legal bingo options available to KS players.  We cover both domestic and offshore options.
Top Rated Online Bingo Sites That Accept Kansas Players For December, 2023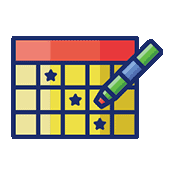 We have evaluated each of these sites to ensure that they are legal to use, have the proper regulation and have had positive feedback on third-party sites in customer service and reliability. Their financial servers have been checked for SSL data encryption. These are the websites that passed our tests.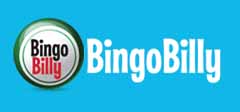 Is Real Money Online Bingo Legally Allowed In Kansas?
Online bingo through domestic sites is considered illegal in the state of Kansas. Residents can find legal online bingo games through licensed and regulated offshore sites. Kansas gambling laws do not list licensed offshore gambling sites as illegal entities.
Since all domestic bingo games are categorized as charitable gaming, offshore online bingo sites licensed through overseas governing jurisdictions are the only alternative options.
There are no state or federal laws prohibit KS residents from enjoying offshore online bingo sites, therefore players can engage in this modern take on bingo gambling without being at risk of violating any US gambling laws.
Kansas Online Bingo FAQ's
When Did Kansas Legalize Domestic Bingo?
In 1974, the state constitution was amended to legalize bingo games run by nonprofit organizations. These games would be licensed, regulated and taxed.
When Was The First Change To Bingo Legislation In Kansas?
The bingo constitutional amendment was tweaked in 1995 to introduce instant bingo games, a new alternative to the traditional bingo offerings. This introduced scratch off cards through the KS lottery where players can win up to $10,000. According to the KS lottery website (provides information, not online play), the odds of winning are 1 in 3.77.
Are All Bingo Games Considered Charitable Gambling?
Yes. The Kansas Department of Revenue handles all licensing and regulation of charitable gambling. Bingo, instant bingo and raffles are all legally offered in establishments that have sought out the appropriate license.
Are There Land Based Bingo Venues In Kansas?
Yes. There are multiple land-based bingo halls in Kansas offering traditional versions of the storied game. Some of these include:
Bingo Casino Mt. Vernon
Capitol Bingo
Bingo Casino West
Bingo Royale
Friendly Bingo Palace
How Much Does A Bingo License Cost In Kansas?
Bingo licenses are cheap in Kansas. It is reported they can be acquired for $25 and last for a total of 12 months. If bingo games are being offered for free, a license is not required.
What Are The Penalties For Illegal Bingo In Kansas?
Illegal bingo is considered a crime in Kansas. It is classified as a Class A misdemeanor and carries a possible sentence of up to one year in prison and a fine of up to $2,500.
How Are Offshore Bingo Sites Different From state Based Venues?
Licensed offshore bingo sites offer more variety in terms of bingo game selection. They also support features like auto dabbing and bingo side games that create a new experience for players.
Which Games Can I Find At Offshore Bingo Sites?
The list of bingo games varies depending on which licensed offshore site you choose. You can find games with multiple ball counts (i.e. 80-Ball, 30-Ball, etc.), themed games (based on pop culture) and other games with varied buy-ins (some going as low as penny buy-ins).
What Are Bingo Side Games?
Side games present another opportunity for KS residents to win money while engaged in an online bingo round. Side games are offered in between bingo rounds and can consist of slots, keno, and other bingo variations. One variation is a chat bingo game, which takes place in the in-game chat window, and can consist of quizzes or other mini-games that yield more rewards for players.
What Are Bingo Bonuses?
Offshore bingo sites feature bonuses for players. These come in the form of financial compensation for players at no additional charge to them. Players can receive bonuses with their deposits and apply them to multiple bingo games.
What Is Auto Dabbing?
At brick and mortar bingo halls, players use hand-held daubers to track their cards as values are called out throughout the game. With multiple bingo cards, daubing can be difficult. Auto dabbing tracks player cards by systematically checking each of your cards for the corresponding values as numbers are drawn. This feature is exclusive to online bingo sites.