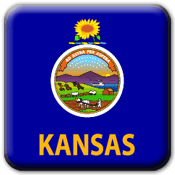 Poker is an exciting component of the Kansas gambling industry. There are poker tables scattered throughout both state and tribal-run casino operations. Residents have access to multiple poker game variations and tournaments through these platforms.
Online poker gambling is a hot commodity, but not available through state-based online sites. Licensed and regulated offshore poker sites serve up legal online poker games for Kansas residents to play. Use this guide to learn more about the legal status and options for playing poker in the Sunflower State.
Are Online Poker Sites Legal In Kansas?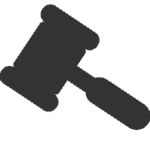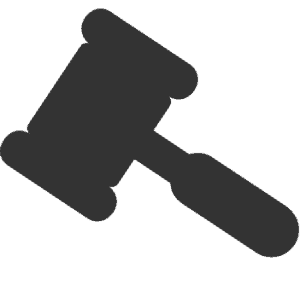 Thanks to the DOJ Formal Opinion that was issued regarding the Federal Wire Act, each individual state has the authority to determine their own destiny regarding online poker. The state of Kansas has simply chosen not to move forward with this type of opportunity yet. There are no state or federal laws that make it a crime to play poker online for real money as long as the offshore poker site at which you are playing is legally licensed and regulated.
It is possible that at some point KS will opt to consider a state-regulated online poker initiative, however, there is nothing in the works as of this writing.  We will certainly keep this page updated regarding any developments that take place on that front.
Legally Licensed Online Poker Sites Accepting Kansas Players
There are many different online poker sites claiming to be legal for US residents to use. The list below comprises our recommended offshore poker brands. Each one of these sites is confirmed to have licensing and regulation from a respected international jurisdiction.
Other Kansas Gambling Pages
The Definition Of Poker In Kansas
Poker is included in the default gambling law in Kansas. Section 21-4303 defines gambling as "making a bet; or entering or remaining in a gambling place with intent to make a bet, to participate in a lottery, or to play a gambling device" In order to remain legal, poker wagers must be placed in an appropriately licensed establishment.
Kansas Online Poker FAQ's
What Is The Punishment For Illegal Poker in Kansas?
Residents found in violation of illegal poker gambling face a Class B misdemeanor. There is a significant fine and a possible 6-month jail sentence on the table for violators. These laws are aimed more at illegal operators rather than the individual players.
Has Kansas Passed Any Laws Regarding Online Poker?
House Bill 2055 surfaced in 2013 with the intent to ban all forms of online gambling. The bill sought to expand upon brick-and-mortar casinos and in turn, retract any progress towards online gambling. The bill ended up being voted down 24-15.
How Does Kansas View Online Poker?
Derek Schmidt, Kansas Attorney General, is historically anti-gambling. He was one of multiple AGs to sign a letter calling for the Restoration of America's Wire Act, the effort to expand the current Wire Act to include bans on domestic online poker and casino gambling. Schmidt would likely not support any legislative efforts towards legal domestic online poker sites.
Can Kansas Pass New Poker Laws?
Kansas has had the capability to pass a new law introducing legal domestic online poker since 2011. In that year, the US Department of Justice ruled that the Federal Wire Act only applies to online sports betting, thus freeing up states to pass laws on legal domestic online casino and poker. However, Kansas has yet to put any bills forward.
Where Can I Play Poker In Kansas?
Poker is available in the eight different brick-and-mortar casino establishments scattered throughout the state. These are the main sources of poker, meaning any individual poker rooms are outside the scope of legality. Social games are allowed but under strict conditions. KS residents can play poker at:
Kansas Star Casino – Mulvane, KS
Boot Hill Casino & Resort – Dodge City, KS
Hollywood Casino – Kansas City, KS
Kansas Crossing Casino – Pittsburgh, KS
Casino White Cloud – White Cloud, KS
Golden Eagle Casino – Horton, KS
Prairie Band Casino – Mayetta, KS
Sac & Fox Nation – Powhattan, KS
What Do These Offshore Sites Have That KS Poker Rooms Don't?
Offshore poker sites feature a customizable user-friendly interface that allows players to filter their game settings for game type, number of seats, buy-ins, etc. This lets players find the perfect game for them and switch back and forth with ease.
What Are Poker Bonuses?
Bonuses are financial rewards given to licensed offshore poker users at no additional charge. They are typically disbursed incrementally, meaning it takes more hands to accrue your full bonus amount. The most common bonus type is a match bonus, or when the offshore site matches your deposit by a percentage up to a specific amount.
Which Poker Games Are On Offshore Sites?
Licensed offshore poker brands feature several variants of the game including Texas Hold'em, Omaha, Omaha Hi/Lo and more. You can find Sit 'N' Go and tournament versions of most games. Differentiating conditions include game type, number of seats, buy-in, etc.