Kentucky's Best Online Poker Sites For 2023
Poker gambling is quite restrictive in Kentucky. There are no brick-and-mortar poker establishments in the state since casino gambling is frowned upon and the state also does not have any domestic online poker websites. Though several legislative attempts have been made to bring in casinos, nothing has passed as of yet. This means that legally sanctioned Kentucky online poker is limited to legitimately licensed offshore online poker sites.
This guide was developed specifically for Kentucky residents and is tailored towards the game of poker. We've included information on the history of poker gambling, a status update on the progress of poker gambling reformation and more.
Best Online Poker Rooms That Accept Kentucky Players In December, 2023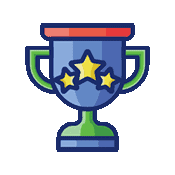 Below is a list of trusted sites that we have inspected for quality and legality. Our team of industry insiders has gone in and out of these websites to double check their credentials.
Each of these Kentucky friendly poker sites are legal to use from inside the United States and are at the forefront of the industry in terms of customer approval and incentives. You will find an active tournament schedule at these sites, and very active gameplay 24/7.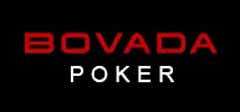 Are Online Poker Sites Legal In Kentucky As Of 2023
As a resident of the state of Kentucky, you are fully within the legal bounds of state and federal laws to play at real-money online poker sites offered by properly regulated offshore operators. There is nothing in KY state gambling laws or federal gambling laws that criminalize playing poker at licensed poker sites located outside of the US.  As long as the offshore site is both licensed and regulated, Kentucky residents are not in violation of any laws.
The state of Kentucky does have the authority to establish legal domestic online poker for residents due to the revised interpretation of the Federal Wire Act that was issued through the DOJ Legal Opinion.  Since there is not a pro-gambling environment in KY, no efforts have been made to bring legislation forward that will permit state-regulated poker gambling.
What Are The Minimum Age Requirements For Playing Poker Online In KY?
In order to play online poker for real money in Kentucky, players must meet the minimum age of 18 years or older. This is also the same age to play any lotteries or gambling in general in the state.
We offer a more detailed review of the gambling age requirements on our laws page for KY.
Is Kentucky Looking To Pass Poker Legislation Soon?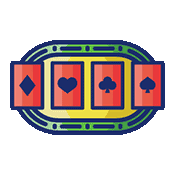 Since 2011, Kentucky has had the option of passing legislation that would introduce legal online poker on websites based in the state.
The most recent attempt came in 2017 with a bill that proposed four new commercial casino locations. However, the bill failed to make it through the proper legislative channels in order to become law.
Are There Any KY Laws Aimed At Poker?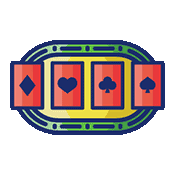 Kentucky's Section 528:010(3) defines gambling as "staking or risking something of value upon the outcome of a contest, game, gaming scheme, or gaming device which is based upon an element of chance, in accord with an agreement or understanding that someone will receive something of value in the event of a certain outcome." This law covers most of the forms of gambling, however, it is aimed more at operators versus individual players.
Are There Any Brick-And-Mortar Poker Rooms In Kentucky?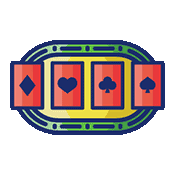 Kentucky is without any traditional land-based poker venues. There are no brick-and-mortar casinos hosting the popular game and no secondary poker rooms that you would sometime see in other states.
What About Social Poker Games?
You can find home poker games for real money, but these teeter on the line between legal and illegal. If anything, the host/operator of the game could potentially face a Class B misdemeanor violation.
Are There Kentucky Poker Leagues?
There are several poker leagues in Kentucky. The Kentucky Blue Poker Crew, WPT Amateur League, and Under the Gun Poker League are a few examples of some free poker leagues. The Gun Poker League plays free Texas Hold'em games in bars around the Lexington area with the occasional tournament.
Are There Online Poker Bonuses Available To Kentucky Players?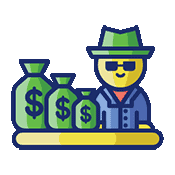 Yes, every poker room we recommend offers incredible bonuses to every new player who makes their first deposit to the site. These bonuses can range from a 100% matching bonus up to $500, free poker tournament entries and more.
It's important to note that poker bonuses work a little differently than the bonuses offered by online casinos. With poker bonuses, the bonus money itself is released in increments based on your play.
Can I Play Real Money Poker Games From My Mobile Phone?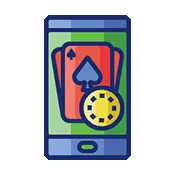 Absolutely. In fact nearly every single poker room found on the internet offers a mobile friendly version of the software. Some even offer a specific app that players can download to their mobile device.
The History Of Poker In Kentucky
Historically, Kentucky is against gambling expansion. Back in 2008, former governor Steve Beshear made headlines by shutting down 141 domain names for what he considered illegal gambling sites. FullTiltPoker.com, PokerStars.com, AbsolutePoker.com, and UltimateBet.com are a few examples of the sites he went after.
The case went on for years and eventually ended in 2013 with the state dropping its fraud claims and receiving some settlement money from the sale of Poker Stars.
The poker sites listed in this guide are all operating legally within the industry and possess the required licensing and compliance certifications.