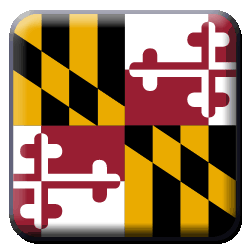 Amidst the bingo halls and fundraisers that exist in the state of Maryland, there is an entire industry of legal online bingo that residents are still vastly unaware of. The "Free State" lacks any domestic online bingo services, but residents can find games through licensed and regulated offshore bingo sites.
This guide was created to show residents of Maryland what they have been missing. In this guide, you will be able to read the legal explanations that have been laid out in simple ways along with various other industry standards that have been set in the last 20 years. Additional information about what you should expect when it comes to bonuses and promotions and customer service reliability are included in the sections below.
Is Online Bingo Legal In Maryland?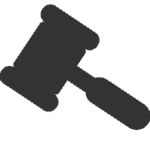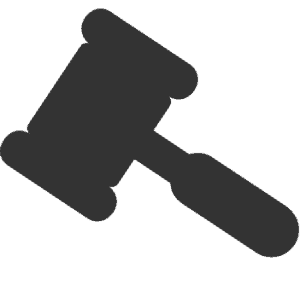 Yes it is.  The Maryland Criminal Law statutes do not list licensed and regulated offshore bingo sites as being illegal. Maryland does not have a lot of gambling options, so domestic online bingo is likely not on the top of the priority list. Residents are not in violation of state laws or federal laws by using licensed offshore bingo sites.
Legally Licensed Online Bingo Sites Accepting Maryland Players
These are the websites that we have come to view as the best in the industry. Legally, they are all up to date and current with their licenses and regulatory bodies. They have made it onto this list because of their exemplary customer service, online safety, entertainment value, and reliability.
Other Maryland Gambling Pages
Are There Land Based Bingo Halls In MD?
There are a number of brick-and-mortar bingo halls throughout the greater Maryland area. These halls offer traditional style bingo games complete with the communal aspect of an actual physical game environment. We've included some of the local bingo halls below:
Delta Bingo and Gaming – Laurel, MD
Bingo World – Baltimore, MD
ADF Bingo – Mechanicsville, MD
Patapsco Bingo – Baltimore, MD
Fullerton Manor Bingo – Baltimore, MD
Island Bingo – Solomons, MD
What Games Can I Play At Maryland Online Bingo Sites?
Licensed offshore bingo sites feature an assortment of bingo games that fluctuate in terms of the number of balls in play, different themes, and card patterns, etc. There are also side games that take place between bingo rounds in the forms of slots, keno, blackjack, or other casino games. These serve as diversions while you wait for the next bingo game to start or can be played during a bingo games thanks to the auto daubing feature.  Chat games are very popular components of the online bingo niche, and take place during and in between bingo games, managed by an official moderator.  Players can typically win additional prizes and/or money through the various side games.
Can I Play For Free At Online Bingo Halls?
You absolutely can. Maryland online bingo rooms all offer the unique chance for inexperienced players to learn how to play the game on the computer before placing any real-money risk in the website. The free play function allows new and veteran players to get to know the systems without risking any of their real money in the game.  These games are offered through the daily promotions as free card games.
Are There Online Bingo Bonuses For Maryland Players?
Yes. There are several different bonuses specifically for offshore bingo games. These can come in the form of match bonuses or promotions where players receive prizes, additional funds, and more. Some promotions are timed for certain parts of the day, like Mid-Day Specials and Morning Madness.
Could Maryland Legalize Domestic Online Bingo?
Maryland seems more preoccupied with their current brick-and-mortar casino market. State lawmakers have not come out with any plans for launching a domestically regulated online bingo network, whether through the lottery or otherwise. It is possible that residents will see the launch of domestic Maryland online casinos one day that could have bingo as one of the game items listed on the site.