Maryland Online Gambling Laws
Way back in the 1800s Maryland and most other states had extremely liberal attitudes towards gambling. In the 1860s, Maryland made its first major foray into the world of gambling when the then Governor of Maryland, Oden Bowie decided to build a race course in Baltimore.
Since the 1950's gambling has been on the rise across Maryland and now residents can enjoy offshore and domestic options. Efforts have also been made to introduce state based Maryland online gambling, though currently, the only options remain brands located outside of the United States.
General Gambling Laws In Maryland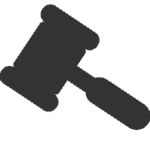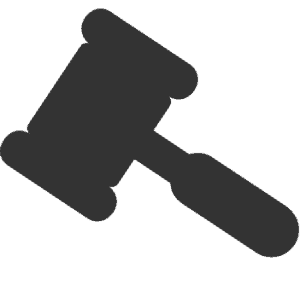 Gambling laws in most states specifically state what gambling is and have a very specific definition of what constitutes gambling. In Maryland however, the law has a very broad definition of gambling. Maryland law simply states that it is illegal to wager, bet or gamble. The law does not define any of the three terms - wager, bet, and gamble - in detail.
Another major difference between the gambling laws in Maryland and other states is that in Maryland, the law does not distinguish between those engaged in playing and those engaged in conducting the gambling activity. In fact, playing a gaming device for anything of value is prohibited by Maryland law. Hence even playing poker is a violation of Maryland gambling laws. A deck of cards on a table can be a gaming device under Maryland gambling laws which define a gaming device as essentially anything that is involved or used in a game involving wagering or betting.
Other Maryland Gambling Pages
Maryland's Position On Social Gambling
There is no special exemption for social gambling. Some counties in the state also have local laws that regulate gambling. Bingo and other limited forms of social gambling are permitted at senior centers in some counties. Violations of the gambling laws is a misdemeanor offense and conviction can result in a jail term ranging from 6 months to one year or a fine between $200 and $1000.
Land Based Gambling In Maryland
The broad definition of gambling does not mean that all forms of gambling are illegal in the State of Maryland. Maryland has licensed casinos as well as a state lottery. The state lottery was started in 1973. In 1996, the state became the first state to offer the Mega Millions lottery.
Today the Maryland lottery offers 6 single state games and two multi-state lotteries - Powerball and Mega Millions. Pari-mutuel wagering and a host of charitable focused gambling are also permitted in the state. It is possible to play online poker and/or online casino games in Maryland without breaking the state's gambling law.
Laws Concerning Gaming Events In Maryland
A qualified organization can legally conduct a gaming event for its exclusive benefit if no one is benefited financially from the event or receives any proceeds from the event for personal use or benefit. A qualified organization can also offer prizes in the form of money or merchandise at such gaming events using any gaming device.
The definition of a gaming event under Maryland gambling law includes bingo games, carnival, bazaar, raffle, benefit performances and other events at which a gaming device is used. The following organizations are considered as qualified organizations under Maryland law and can legally conduct a gaming event:
religious organizations
fraternal organizations
war veterans' organizations
civic organizations
charitable organizations
volunteer fire companies
organizations specifically authorized to conduct such events
Where Does Maryland Stand On Legal Online Gambling?
So far no law has been passed by Maryland to regulate or specifically prohibit online gambling. Earlier this year, Maryland Governor Martin O'Malley vetoed a plan by the state's Lottery and Gaming Control Agency to introduce online lottery. Maryland is one of the few states to allow telephone wagering on horse races. The state also allows limited-stakes card rooms.
There are currently not any state-based or US-based online gambling options for Maryland residents. However, there are multiple legal, secure and legitimate online gambling sites that are located, licensed and regulated outside of the United States. These sites offer high-quality options including Maryland online casinos and sports betting sites accepting Maryland players. While online poker seems to be the most accepted potential option to be legalized in the US by most states, currently the only Maryland online poker brands remain to be those located and regulated outside of the United States.
Federal Statutes Affecting Maryland Online Gambling Laws
There are no federal laws that regulate online gambling in the United States. In fact, there is no federal law that makes it illegal to participate in online gambling in the United States. The Unlawful Internet Gambling Enforcement Act of 2006 does not players, PASPA has been repealed and the Federal Wire Act regulates online sports betting to ensure that no interstate betting takes place.
Maryland Online Gambling Laws FAQS
What Are The Consequences For Illegal Gambling In Maryland?
Being arresting and charged with simple gambling will result in a misdemeanor charge that can land you up to 6 months in jail and $1000 dollars in fines. Aggravated gambling in the state of Maryland is a felony charge that carries a much steeper price. These laws are aimed more at illegal operators as opposed to individual bettors.
Is Social Poker Allowed In Maryland?
Yes. Social poker was legalized as part of HB127 in 2016. There is a rule that there can't be more than $1,000 up for grabs at one time. Whether or not this condition is enforced by the local government is another story, but this is what the law says.
What Forms Of Gambling Are Legal In Maryland?
There are state-licensed casinos in Maine along with a state lottery that was started in the early 70's. Pari-mutuel and charitable gambling have also been permitted under specific conditions.
What is Pari-Mutuel Gambling?
Literally meaning "mutual stake", pari-mutuel gambling is a form of wagering that is most commonly used at race tracks all over the world. In this form of wagering all the punters place wagers against each other instead of the house as the casinos do. The pickers of the first three finishers in the races split the winnings according to their bets and the operator merely takes a small percentage.
What is Charitable Gambling?
A common exception made to gambling laws by most states in the United States. In most states and including Maryland, charitable organizations are legally allowed to host gambling related events to raise funds for the social programs and community efforts. In Maryland, an organization that wishes to pursue gambling events to raise funds to non-profit causes must do so at no monetary profit to any individual outside the winnings of the games and under some specific guidelines.
Has The State Examined Online Gambling Legislation?
Maryland representatives have commented on the possibility of domestic online casinos and poker sites. However, the technicalities between the legal and online platform conditions are complex and require some serious delegation.
Has Maryland Passed Sports Betting Legislation?
No. A bill was tabled at the end of the last legislative session that would have legalized some forms of domestic regulated sports wagering. The legislature does not reconvene until January 2019. It is possible that MD lawmakers will approach the topic of legal sports betting once things get going again.
Maryland Gambling Laws
We have also included a link for our visitors who desire to review the exact laws and statutes surrounding Maryland gambling laws. You can find the laws in their original language here: State of Maryland Gambling Laws.
**If you are seeking a professional interpretation of any law or statute, we recommend that you contact a lawyer. The same holds true for visitors seeking legal advice. We are online gambling consultants and are not trained in how to interpret laws or provide legal advice. We do not hold any type of law degree or certifications and do not claim to be lawyers.