Massachusetts Online Bingo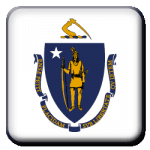 In Massachusetts, there are brick and mortar bingo halls located all over the state at various churches, senior's centers, and other clubs. However, these institutions are not allowed to offer the popular game online due to state gambling laws. This page was created to provide insight into the legalities of online bingo and where you can legally play online bingo for real money in Massachusetts without violating any state or federal laws.
Is Online Bingo Legal In Massachusetts?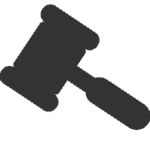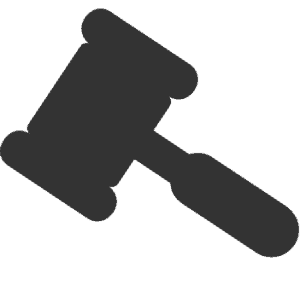 Yes, online bingo is legal and available through offshore online bingo sites. There are no state or federal laws preventing Massachusetts residents from placing wagers on bingo games online. Massachusetts gambling laws only prohibit domestic operators from offering online wagering services. There has been no indication that state lawmakers are interested in changing the status of domestic bingo options at this time.
Legally Licensed Online Bingo Sites Accepting Massachusetts Players
These are the only Massachusetts online bingo sites that we recommend. These sites are legal to play and offer the most bang for your buck. Our team has researched their compliance certifications, regulation, and licensing and found that they are all within the legal boundaries to court customers from the United States. You can browse the sites by following the links provided below, there is no obligation to sign-up.
Other Massachusetts Gambling Pages
What Games Can I Play At Massachusetts Online Bingo Sites?
All of the bingo variations that are played in the real world are also played online and have been digitized for exceptional functionality and playability. You can play the American classic, 75-ball bingo on the internet where it works the same way as it does in person. There will be 5 columns that randomize 15 balls in each and play on a 5 by 5 card. Other variants can also be found online depending on which site you play.
The new functionality that has been brought to the internet with the game of bingo has changed the game for the better. Now, you can set your cards to auto-daub so you can play as many cards as you want and never miss a number being called, maintaining the freedom to chat with your friends in the chat rooms or play the real-money casino side games that are regularly offered.
Can I Play For Free At Online Bingo Halls?
Yes. Playing bingo online with a keyboard and mouse is vastly different than playing with a card and a marker. Using the new functionality is also new and hard to just guess at. The only way to really get to know the system and functionality is by using it. The free play option is designed to let inexperienced players use the system and get to know the buttons and commands before placing any real financial burden on it.
Are There Online Bingo Bonuses For Massachusetts Players?
The online bonuses and promotions that are offered for players from Massachusetts are seemingly endless in the online bingo communities. At some websites, you will see a menu of promotions that change daily and rotate through the months of the year. At others, you will see the same tried and true promotions that tend to stick around all year long.
The one promotion that you will always see is the welcome bonus. The welcome match bonus is the first bonus you will receive. It is offered directly after you have finished your registration as a welcome to their gaming website. At bingo websites especially, the welcome bonuses tend to be higher and more lucrative than at their casino counterparts that don't specialize in Bingo.
Can I Play Real Money Bingo Games From My Mobile Phone?
Yes, thanks to HTML5. This new development in programming languages has released the burden of hosting and downloading from online bingo providers. Now, no matter what device you are using or what operating system that it is designed with, you can access any bingo game you would like from your mobile device. The new responsive design technology will calibrate to your device and then do all the work for you so you don't have to download or install anything.