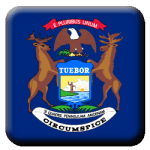 Domestic bingo gaming is available through brick and mortar bingo halls throughout the state. Since the Wolverine State has not passed any form of legislation authorizing state-regulated online gambling, Michigan online bingo is available through licensed offshore bingo sites.
Online bingo offers quite a unique gaming experience, allowing several features that are not found in traditional bingo halls and has catapulted the game into a much more modern, innovative and robust platform.
Is Online Bingo Legal In Michigan?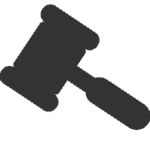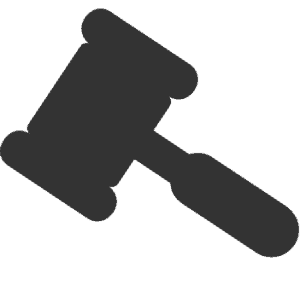 Yes, online Bingo is legal in the state of Michigan when played at a legally sanctioned location. Domestic Bingo halls and casinos are not allowed to offer online bingo inside state lines due to current Michigan gambling laws.
However, Michigan residents are free to play as much online Bingo as they want when using a licensed offshore Bingo room that possesses the proper credentials, such as the bingo sites you see on this page.
Legally Licensed Online Bingo Sites Accepting Michigan Players
For years we have developed a team of industry insiders, which has tracked and scrutinized the websites that you see listed here for legality and customer approval. The brands listed below are all located in the proper gambling jurisdictions and have acquired the proper regulation for all the games and services they offer.
Other Michigan Gambling Pages
What Games Can I Play At Michigan Online Bingo Sites?
When bingo hit the internet, the software companies who specialize in digitizing casino games started finding new ways to play, new patterns, and new functionality that they could add to the game.
Local bingo halls tend to offer one form of bingo, online players can access all of the world's most popular iterations of bingo. Some of the popular variations include 75-ball, 90-ball, and 30-ball bingo. In 30-ball bingo, speed is a key feature - you can get in and out of there quickly if you don't have a lot of time to play.
Once you have played a game you might notice an "Auto-Daubing" feature. This is a button that will daub your cards for you so you won't miss a number and you are free for other activities - this helps when playing with multiple cards. Other activities like playing the real-money casino side games are offered at the same sites. These will be in the form of slots, blackjack and other table games, and more.
Can I Play For Free At Online Bingo Halls?
You sure can. Most online Bingo halls will allow for free play before an account is made. This feature is used to familiarize players with the online game and to show off the many additional features included when playing Bingo online. Free play funds have no real value but are essential to getting potential account holders to feel comfortable enough to sign-up.
Are There Online Bingo Bonuses For Michigan Players?
Of course, online bonuses are one of the best features offered to online players. An online bingo bonus will typically put additional funds into a players bankroll. When playing bingo, you are likely to run into other bonuses which might include free tournament entry or other perks.
Oher available bonuses include a welcome bonus and a reload bonus which happen to be two of the most popular bonuses available on a hosting platform. These funds are usually tied to wagering agreements, so read the terms carefully.
Can I Play Real Money Bingo Games From My Mobile Phone?
Yes, online Bingo houses now have the capability of offering their services on any internet device that runs a current operating system. Due to the advancements in technology and responsive web design, mobile online gambling offers are almost mandatory. In addition to online Bingo check out our other guides to Michigan online gambling and Michigan online casinos.