Michigan Online Gambling Laws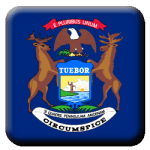 As it stands today, Michigan online gambling is doubly legal. What we mean by this is that MI has legal offshore betting opportunities, but as of December 2020, the state now also has domestic online gambling, domestic online poker, and domestic online sports betting, as well.
The only difference is that offshore gambling requires MI players to be just 18 or older, while local state-based options are restricted to those aged 21-plus. Additionally, because international gambling sites have been serving MI residents for so much longer, their options are more varied and expansive, offering better values for their Wolverine State players.
Regardless of which avenue you wish to participate in, our guide explains Michigan online gambling laws in full so you can make informed decisions about where to enjoy your favorite pastimes.
Other Michigan Gambling Pages
Is It Legal To Participate In Online Gambling In Michigan?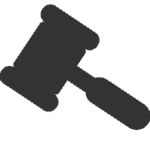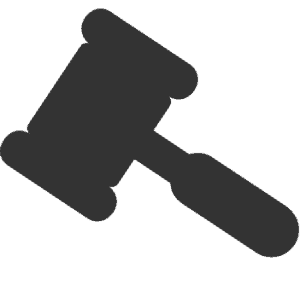 Yes! MI legalized domestic iGaming, online poker, and sports betting with the passage of the Lawful Internet Gaming Act (LIGA) in 2019, and casinos started rolling out their online components in December 2020.
However, there are no state or federal laws which prohibit players from enjoying online gambling at websites which are legally licensed and regulated outside of the United States, and these have been available to MI players for far longer and generally have more and better gambling options and betting lines.
Our guide features pages specifically committed to explaining legal Michigan online casinos, Michigan online poker sites, and online sports betting for Michigan players, so you can read up on the law for any market that interests you most.
Michigan Gambling Laws - General Overview
Michigan gambling is overseen by the Michigan Gaming Control Board, which regulates the domestic industry. However, the MGCB has no say of the operations of offshore gambling sites, which are also legal to use. This is because such sites operate outside of MI and US jurisdiction, and there are no state or federal laws barring access to these venues.
Domestic gambling options are limited to those aged 21 or older, while overseas operators can legally accept players at just 18 and up.
To read the LIGA law, you can get a copy of the full text here. You can also browse the entirety of MI gambling laws at the Michigan Legislature's page (Section 750.301 et seq.).
Michigan Lottery and Horse Racing Gambling Laws
Michigan has a state lottery which was first established in 1972. Public Act 239 was signed by Governor William Milliken on August 1, 1972, enabling the establishment of the state lottery.
In 1995, the state passed the Horse Racing Law which legalized and regulated pari-mutuel horse racing. This law legalized pari-mutuel horse racing betting on live and simulcast races at licensed racetracks, OTBs (off-track betting venues), and retail casinos in the state.
Land-Based Gambling In Michigan
Michigan has licensed brick-and-mortar casinos in Detroit and on Indian reservations across the state, with nearly 30 such venues in operation. The tribal venues offer a selection of Class II and Class III gaming.
In 1996, voters in the state approved of Proposal E, which authorized the setting up of three licensed casinos in Detroit. This proposal was subsequently improved and became the Michigan Gaming Control & Revenue Act after it was signed by the governor.
Michigan law also allows charitable gaming subject to certain restrictions. Charity game tickets (also known as pull tabs, scratchers, raffles, and the like) are found at bingo halls, in veterans clubs, at fraternal organization venues, and at select licensed gaming events.
Any game of chance or skill pursuant to the Michigan Exposition and Fairgrounds Act is similarly lawful.
Where Does Michigan Stand Regarding Internet Cafes?
Internet sweepstakes cafes or cyber cafes which allow patrons access to computer terminals for a fee to play game of chance to win prizes are illegal in MI, as they do not hold the proper licensing credentials to function as legitimate gambling enterprises. There are no exceptions to this rule in Michigan.
Are There Federal Laws Which Make Online Gambling Illegal In MI?
No! The Federal Wire Act and the Unlawful Internet Gambling Enforcement Act (UIGEA) do not make it illegal to play online casino games, online poker, or participate in online sports betting, regardless of whether you do so via domestic options or offshore options.
These laws were put in place to regulate where and how sports wagers are made on a state-to-state basis (Wire Act) and how online gambling transactions are processed by domestic banks (UIGEA). These are aimed at online gambling operators and banks, not players, and they have no jurisdiction over offshore gambling venues in either case.
Michigan Online Gambling Laws FAQS
What legal forms of gambling are available in Michigan?
Domestically, Michigan now has just about every form of gambling available to local residents aged 21 and up. The only thing you really can't legally bet on in the Wolverine State is greyhound racing.
Both brick-and-mortar and online casino games, poker, sportsbooks, racebooks, and lotteries are available to MI players, and those who wish to gamble with the offshore operators listed on this page are similarly free to do so safely and legally.
Best of all, international betting sites, casinos, and poker rooms only require Michigan residents to be 18 or older to join.
What is pari-mutuel betting?
Pari-mutuel betting is a form of gambling where bettors place wagers in a collective pool, and payouts are determined based on the value of the best in that pool.
This is different than typical gambling options, which are house-banked, and it's why pari-mutuel betting is always governed by laws separate and distinct from standard gambling laws.
This is the form of gambling that is regularly practiced throughout the world at horse tracks, greyhound tracks, and Jai-Alai frontons.
What Is social gambling, and is it legal in MI?
Social gambling is private gambling, like when you have a poker night at a friend's house and bet real money.
These games must be held within a private residence or exclusive membership-based club venue, and the host cannot charge an entry fee or rake the pot for these games to be considered legal.
Social gambling is legal in almost all US states, with only a few exceptions (i.e. Hawaii and Utah).
What is charitable gambling?
Charitable gambling is a class of entertainment that is offered by charitable organizations and comprise things like lotteries, raffles, bingo, and various other pastimes.
These games must be offered as fundraisers for community projects and social programs, and the prizes are typically limited to no more than 50-100 dollars (though exceptions can be applied for).
Nonprofit organizations like churches, veteran's organizations, and research programs all regularly qualify for such fundraising efforts.
Class II tribal casinos are typically limited to offering these same game types, though they can sometimes provide higher payouts.
Where does Michigan stand on online gambling?
All in, baby! MI legalized online casinos, online poker rooms, and online sportsbooks in 2019, with the first mobile apps and websites finally going live in December 2020. Additionally, MI residents can also gamble online with offshore operators like those listed here, legally and safely.
What is the minimum legal gambling age in Michigan? 
To gamble with a legal domestic betting site, you must be at least 21 years of age. However, to play at an international betting site operating overseas, MI gamblers only have to be 18 or older.
***Disclaimer: If you are seeking a professional interpretation of any MI gambling law or statute, we strongly recommend that you contact a lawyer. We are industry experts and well-versed in Michigan laws, but this information is provided for educational purposes only. We do not hold any law degrees or certifications, do not claim to be lawyers, and do not provide any type of legal service.