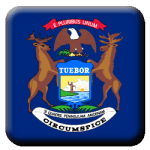 There are no laws at present that explicitly prohibit or ban online gambling in Michigan. This, however, was not the case at all times. Online gambling was technically illegal in Michigan for one year between 1999 and 2000 after the state passed State Bill 563.
The bill added a new section to the state's gambling law and specifically outlawed the use of the internet to circumvent existing gambling laws. As a result, all forms of online gambling including online poker became illegal in the state.
However, things changed and within a year the state passed Public Act 185. This Act repealed the new section introduced by State Bill 563 which outlawed online gambling.
As things stand today, Michigan online gambling is not explicitly illegal under Michigan law. However, simply because there is no law prohibiting online gambling or online poker in Michigan does not mean that state-based online gambling or domestic online poker is legal in the state.
Online gambling at websites which are located, licensed and regulated outside of the United States are legal options for Michigan players to consider when searching for legal MI online poker or other types of online gambling.
Other Michigan Gambling Pages
Is It Legal To Participate In Online Gambling In Michigan?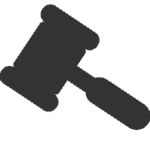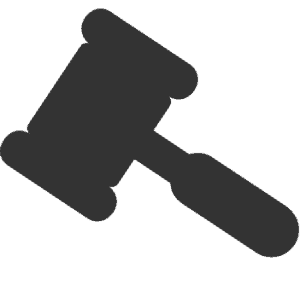 It is illegal to participate at any online gambling sites which are based within the state of Michigan at this time. This is because legislation needs to be passed specifically authorizing state-regulated online gambling before it can be permitted. This has not yet occurred.
However, there is no state or federal law which prohibit players from enjoying online gambling at websites which are legally licensed and regulated outside of the United States.
In fact, our guide features pages specifically committed to explaining legal Michigan online casinos, Michigan online poker sites, and online sports betting for Michigan players.
Michigan Gambling Laws – General
Michigan law does not allow anyone to offer gambling options without a proper gambling license issued by the Michigan Gaming Control Board. It is a felony crime to conduct a gambling operation without a license.
Real money poker is illegal under Michigan law. The law, however, makes an exception for social or home poker games where no rake is taken.
A unique aspect of Michigan gambling law is that winning at illegal gambling can bring more trouble than losing. If the winning amount is under $50, it is a misdemeanor offense but if the winning amount is more than $50, the person can be sent to jail. People who lose at an illegal gambling game do not face the prospect of spending time in jail.
Persons who manage or run illegal gambling business operations or are associated in any way with illegal gambling business operations can be subject to accessory and conspiracy charges.
Michigan Lottery and Horse Racing Gambling Laws
Michigan has a state lottery which was first established in 1972. Public Act 239 was signed by Governor William Milliken on August 1, 1972, enabling the establishment of the state lottery. In 1995, the state passed the Horse Racing Law which legalized and regulated pari-mutuel horse racing. This law legalizes the pari-mutuel wagering on live and simulcast race results at licensed races in the state.
Land Based Gambling In Michigan
Michigan has licensed casinos in Detroit and on Indian reservations across the state.
In 1996, voters in the state approved of Proposal E which authorized the setting up of three licensed casinos in Detroit. This proposal was subsequently improved and became the Michigan Gaming Control & Revenue Act after it was signed by the governor.
Michigan law also allows charitable gaming subject to certain restrictions. Charity game tickets, also known as pull tab or break open, are found at bingo halls, in veterans' or fraternal clubs and licensed gaming events.
Only licensed organizations can conduct bingo, raffles and sell charity game tickets.  Almost all forms of bingo and raffle in Michigan must be licensed as well. A game of chance or skill pursuant to the Michigan Exposition and Fairgrounds Act is not illegal.
Where Does Michigan Stand Regarding Internet Cafes?
Internet sweepstakes cafe or cyber cafes which allow patrons access to computer terminals for a fee to play a game of chance to win a prize are illegal. There are no exceptions to this rule in Michigan. Sweepstakes are legal under Michigan law if there is no entry or purchase fee and it is devoid of any consideration.
Are There Federal Laws Which Make Online Gambling Illegal For Michigan Players?
The Federal Wire Act and the Unlawful Internet Gambling Enforcement Act (UIGEA) do not make it illegal to play online poker or casino games. These laws were put in place to regulate where sports wagers are made, and how online gambling transactions are processed and are aimed at online gambling operators, not players.
Michigan Online Gambling Laws FAQS
What Are The Consequences Of Gambling In Michigan?
The consequences for illegal gambling in the state of Michigan vary depending on the citizen's involvement. If a person wins $50 dollars or less in an illegal gambling activity they can be charged with a simple gambling misdemeanor that can result in up to 93 days in the county jail and a fine.
For aggravated gambling, the player will receive a harsher misdemeanor that can result in a higher fine and up to a year in jail. If a person is caught operating a gambling event, activity, or machine they can be charged with a felony and conspiracy that typically result in over a year of jail time and hefty fines.
What Legal Forms Of Gambling Are Available In Michigan?
Michigan has numerous tribal and commercial casinos along with pari-mutuel gambling throughout the state. Michigan has a lottery and also makes exceptions in the gambling laws for certain forms of social and charitable gambling. It is also important to note that gambling over the internet at licensed and regulated websites which are located outside of the US federal jurisdiction are also considered legal forms of gambling in the state of Michigan.
What is Pari-Mutuel Gambling?
Pari-Mutuel gambling is a form of gambling where bettors are placing bets against each other instead of a house. This is the form of gambling that is regularly practiced throughout the world in horse and dog racetracks. Bettors enter their bets into a communal pot before the races start and the betters who made winning bets split the pot according to the bets they made.
What Is Social Gambling?
Social gambling is a common exception made to gambling laws in many states including Michigan that allows private citizens to gamble legally on recreational poker games. These games must be within a private residence and the host cannot charge an entry fee or rake the pot for these games to be considered legal.
As long as everyone has a fair chance and the host of the game makes no additional money other than that of his winnings in the game, it remains legal in Michigan.
What is Charitable Gambling?
Charitable gambling is another common exception made to gambling laws in many states. In the case of Michigan, charitable organizations can use gambling games such as lotteries, raffles, bingo, and various others as fundraisers for their community projects and social programs. Nonprofit organizations like churches, veteran's organizations, and research programs all regularly qualify for such fundraising efforts.
Where Does Michigan Stand On Online Gambling?
Michigan is no friend to online gambling, yet gambling with regulated offshore websites is legal within the state currently. Michigan is one of the rare states in the country that has tried to regulate the act of placing bets over the internet in the past. In 1999, online gambling was made illegal or one year until 2000 when public act 185 stamped out the prohibitive law and released the public to do as they please with regards to gambling over the internet.
Michigan Gambling Laws
For individuals who would like to review the actual laws and statutes for yourself, you can follow this link to the official information: State of Michigan Legislature Website.
**If you are seeking a professional interpretation of any law or statute, we strongly recommend that you contact a lawyer. We are online gambling consultants and provide this content as informational only. We do not hold any law degrees or certifications and do not claim to be trained lawyers or provide any type of legal services.