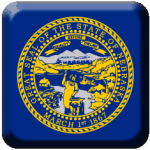 Nebraska maintains several bingo halls and charity fundraisers that utilize bingo for fundraising all over the Cornhusker state.  Domestic bingo options do not yet include any type of online bingo games for real money.  However, Nebraska online bingo is still available at offshore online bingo sites that are legally sanctioned to provide their gaming services to players in the US, including those in NE.
Online bingo is the modern, way cooler version of the game and has become a full-on gambling trend in the UK.  The digital integration of this game allows for a robust, feature-rich experience that includes the option to play as many cards simultaneously as you like, and its popularity is now reaching the United States and becoming a part of the legal online gambling market throughout the country.
Is Online Bingo Legal In Nebraska?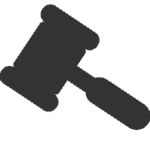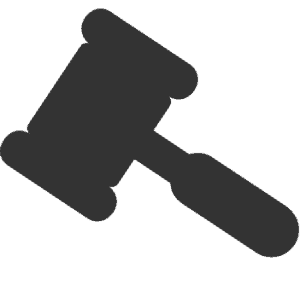 According to Nebraska online gambling laws, there are no statutes or regulations making licensed online bingo gaming a crime. It is not legal to own or operate an online bingo site in NE, but playing bingo online has no restrictions other than the game provider must be operating legally within the industry.
In addition, there are no US federal gambling laws preventing players in NE from legally enjoying online bingo games.  Wether or not domestic online bingo games become an option in Nebraska is up to the state's lawmakers.  We have seen no sign that there is any interest in persuing state regulated online bingo legalization at this time.
Legally Licensed Online Bingo Sites Accepting Nebraska Players
What you see below are the top-tier online gambling providers we have inspected for legal use in the US. Our teams of analysts have been involved in online gambling for over 2 decades and have specialized in creating guides and informing people on the norms of legal online gambling. The websites below comply with the correct regulation which deems them legal to court customers from the US.
Other Nebraska Gambling Pages
What Games Can I Play At Nebraska Online Bingo Sites?
Online bingo combines all of the world's versions of bingo into one place to provide various options to the players that sign up at these sites:
90-ball bingo is the normal version of bingo that is played in the UK - the longest-running game.
80-ball bingo is the next variation and is played on a 4 by 4 card with 16 numbers from 1-80 - slightly less game time than its 90-ball equivalent.
75-ball bingo is the normal game that is played all throughout the US - one most Americans are used to with 5 columns, 15 balls randomized for each with those familiar B, I, N, G, O, labels at the top of your card.
30-ball bingo is played on a 3x3 card that shows 9 numbers - the speediest bingo game and allows for multiple games in the same time span as 75, 80, or 90-ball games.
Side games are comprised of various casino games and chat games that take place during and in between rounds of bingo.  The casino games usually include slots, roulette, video poker, and blackjack, among others. Chat games take place in the bingo chat rooms and are overseen by a professional moderator.  These games provide an additional opportunity to win prizes and cash.
Can I Play For Free At Online Bingo Halls?
Absolutely, even for the most avid bingo players, getting used to the digital version of the game can be challenging when you've spent your money on the card.
Free play allows players to get to know the new functionality of the game and how to play it using keyboard and mouse, rather than card and marker, an essential function for new and veteran players alike.  You will find free play options in the 'daily deals' section of a bingo site.
Are There Online Bingo Bonuses For Nebraska Players?
At premium online bingo sites, operators offer a lot more in terms of bonuses. Those bonuses will be different at various sites you come across but there is one bonus that stays consistent throughout all of them- the welcome bonus. This will be a match deposit bonus that offers to match a percentage of your deposit.
Online bingo sites have been seen to not only grant a match bonus on your first deposit but a match bonus (usually the same percentage) redeemable up to 8 times.  You will see daily promotions that change regularly, but usually, include free cards and low buy ins.
All bonuses have terms and conditions so be sure to read the stipulations and requirements such as rollover rate to better understand the benefits of the bonus.
Can I Play Real Money Bingo Games From My Mobile Phone?
Mobile online bingo from sites accepting players from Nebraska are widely available and easy to use. HTML5 has allowed programmers to attach the games directly to the websites instead of requiring you to download them from the common app stores for Android and iPhone.
Now, simply go to the site and game and the HTML5 code will take over your device as the game loads. This allows you to play any variation you would like from any smart device you might have without difficulty. In addition to online bingo, NE residents are also permitted to play Nebraska online casinos, Nebraska online sportsbooks, and Nebraska online poker rooms.